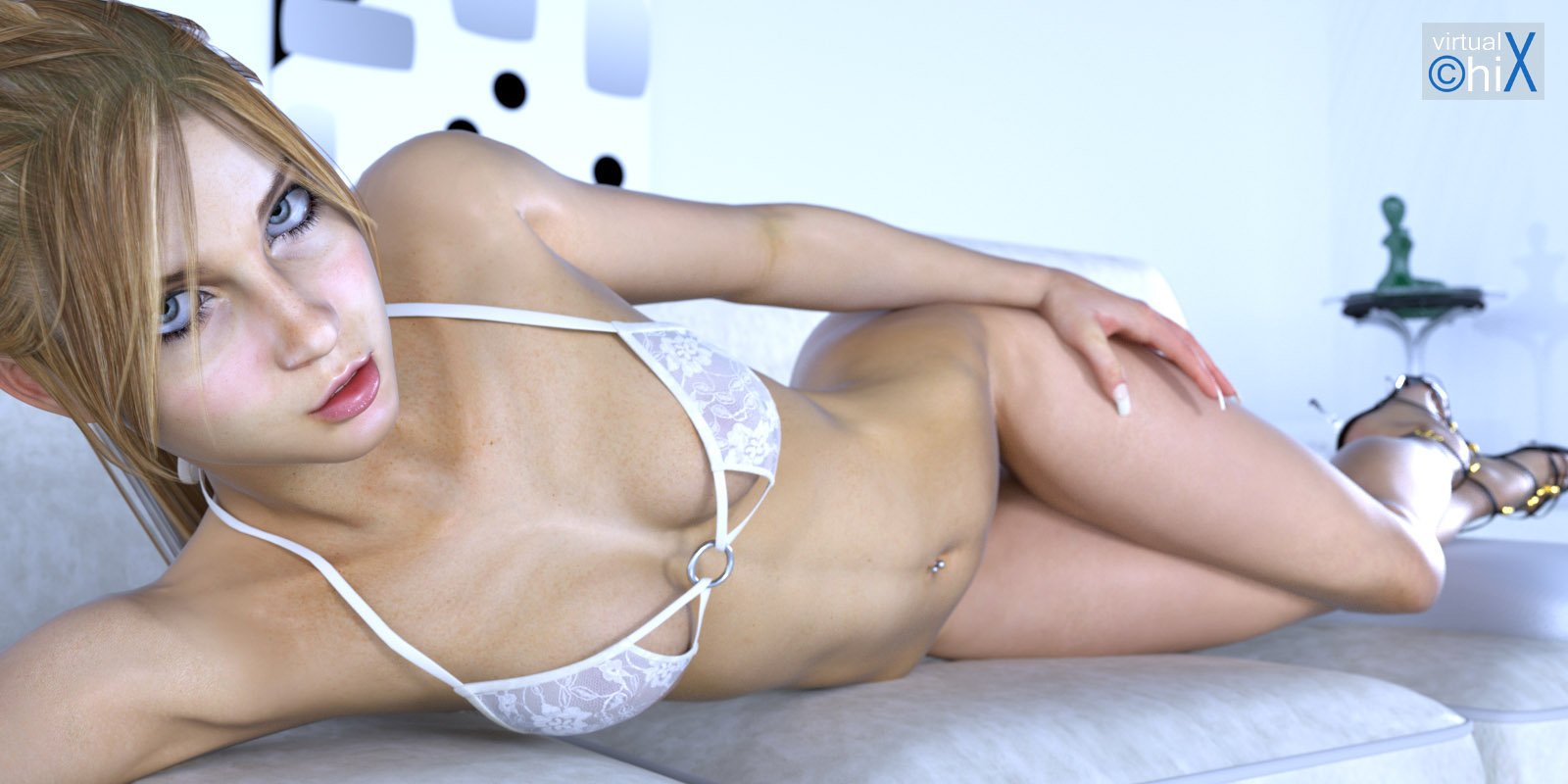 Todays' Media Of the Day comes from artist Virtualchix and is another example of what you can't see often being sexier than what you can.
For many people there are some days they want to do nothing except laze around on the couch all day and Sarah is no different. Of course she has the ability to make being lazy sexy! Being naked save for a lace bra and a pair of high heels is a great way to distract me from telling her to get up and do something. She might be a couch potato, but when you look this good doing it no-one minds!
Check out this artists deviantart page to see more of Sarah and a few equally attractive ladies too!