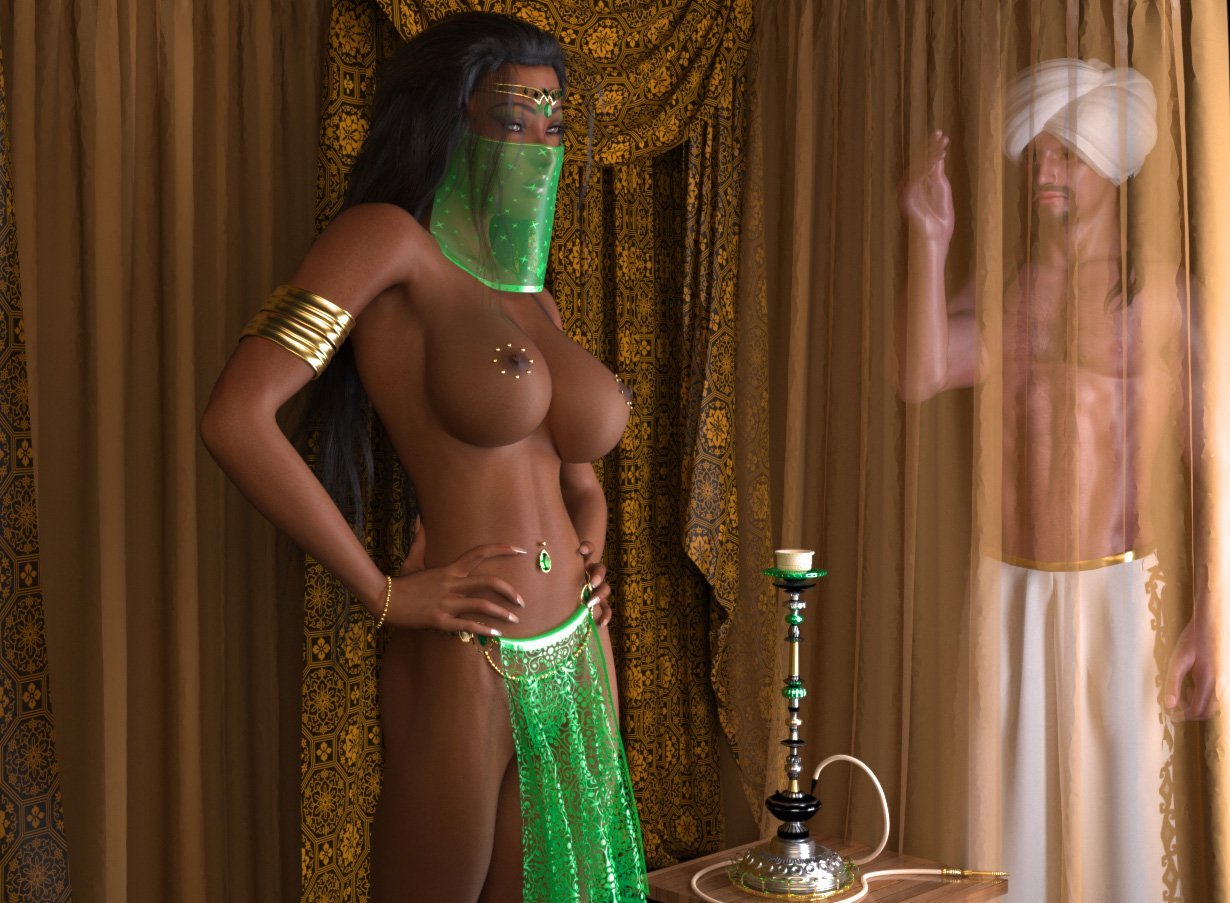 Todays' Media Of the Day comes from artist Fsmcdesigns and features a very underrated cosplay option, namely the harem girl!
The Sultan requires entertainment and so he calls for one of his many harem slaves to come to him. Tonight he has chosen one of his exotic girls and clearly her price must have been high! He gazes upon large firm breasts and slim waist adorned with gold and jewels while the knowledge of what lies beneath her veils is his and his alone arouses him greatly. She knows that in his world there are only 2 choices…obedience or disobedience. Lets hope she chooses wisely!
Take a visit to this artists deviantart page to see some more equally sexy and alluring pinups.