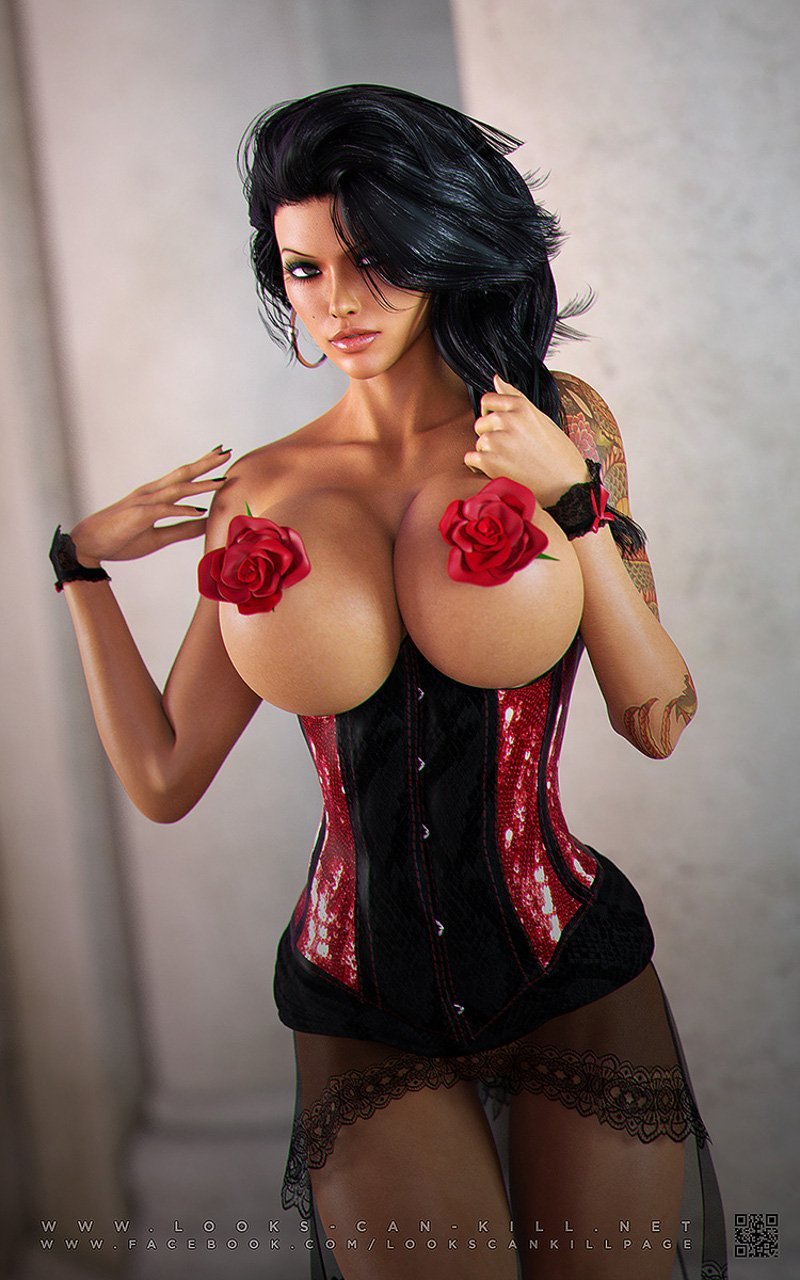 Todays' Media Of the Day comes popular artist LooksCanKill and features one of their most popular characters, namely Exotica.
Exotica may be something of a "bad girl" but that's not to say she doesn't have a romantic side. Perhaps that's what we get a rare glimpse of today as she has chosen to soften her edgy look with some black lingerie and 2 strategically placed roses. Obviously no rose would be big enough to conceal her spectacular bosom so perhaps they are there to express her affection. But is that affection for us or her own boobs?
Pay a visit to this official website and deviantart page to see more of Exotica and several other equally sexy ladies. And be sure to check out LooksCanKills' titles right here in the Affect3D Store!