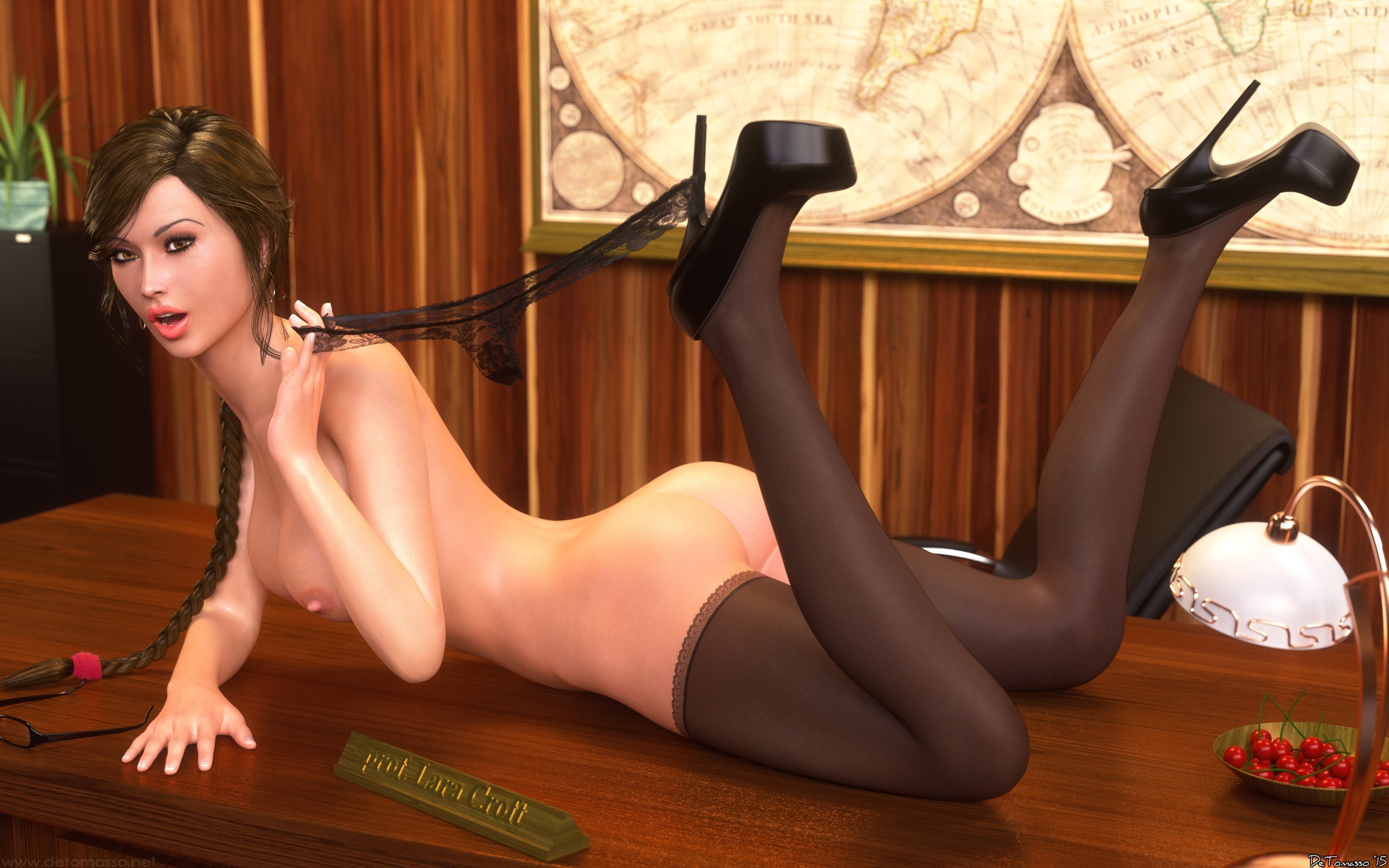 Todays' Media Of the Day comes popular artist Detomasso and features an iconic videogame character who surely needs to introduction!
We find ourselves in Professor Laras' private office. We thought we must have done something bad but after walking through the door to find her naked clearly we did the opposite! Laying across her table in a way that allows us to see almost every part of her sexy body tells us she's thought of a special way we can earn extra credit this semester.
Want to see more? We know you do so visit this artists deviantart page and website to get your fix of Lara Croft. Then come back here and check out Secrets Of The Survivor: The Manor from Detomasso right here in the Affect3D Store!