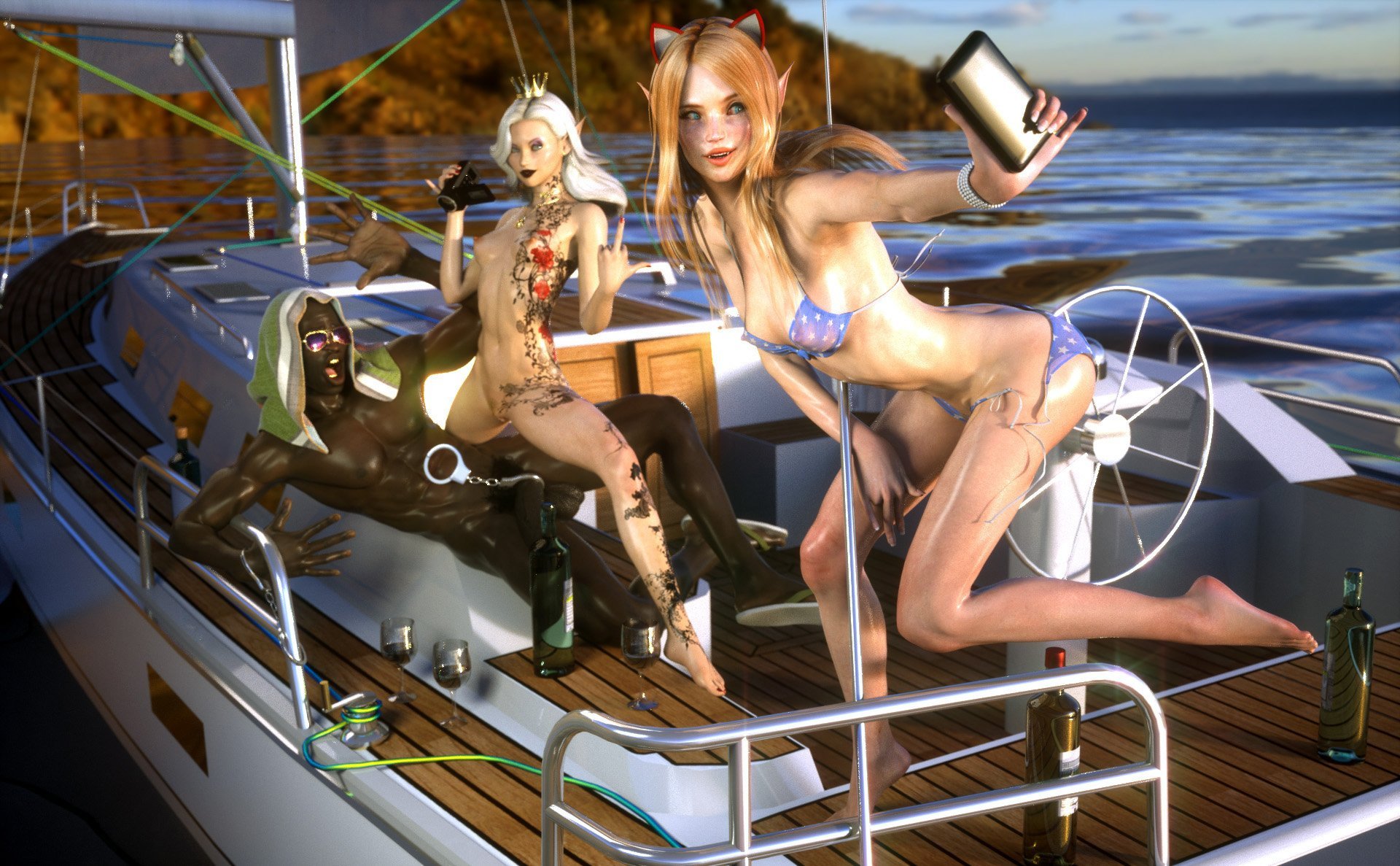 Todays' Media Of the Day comes from artist Cempion and is another piece that features some of their trademark uniqueness.
For those familiar with the work of 2D artist Incase this image poses something of a conundrum as it may be hard to understand which aspect of that artists work this is a tribute to! Luckily for the rest of us however things are much simpler. An Elven catgirl and a heavily tatoo'd elven princess are enjoying an alcohol fuelled bdsm themed Inter-racial 3-way on a boat while recording it for their own enjoyment! What's so difficult to understand about that?
Check out this artists deviantart page to get a more in-depth look at this artists surreal yet sexy style.