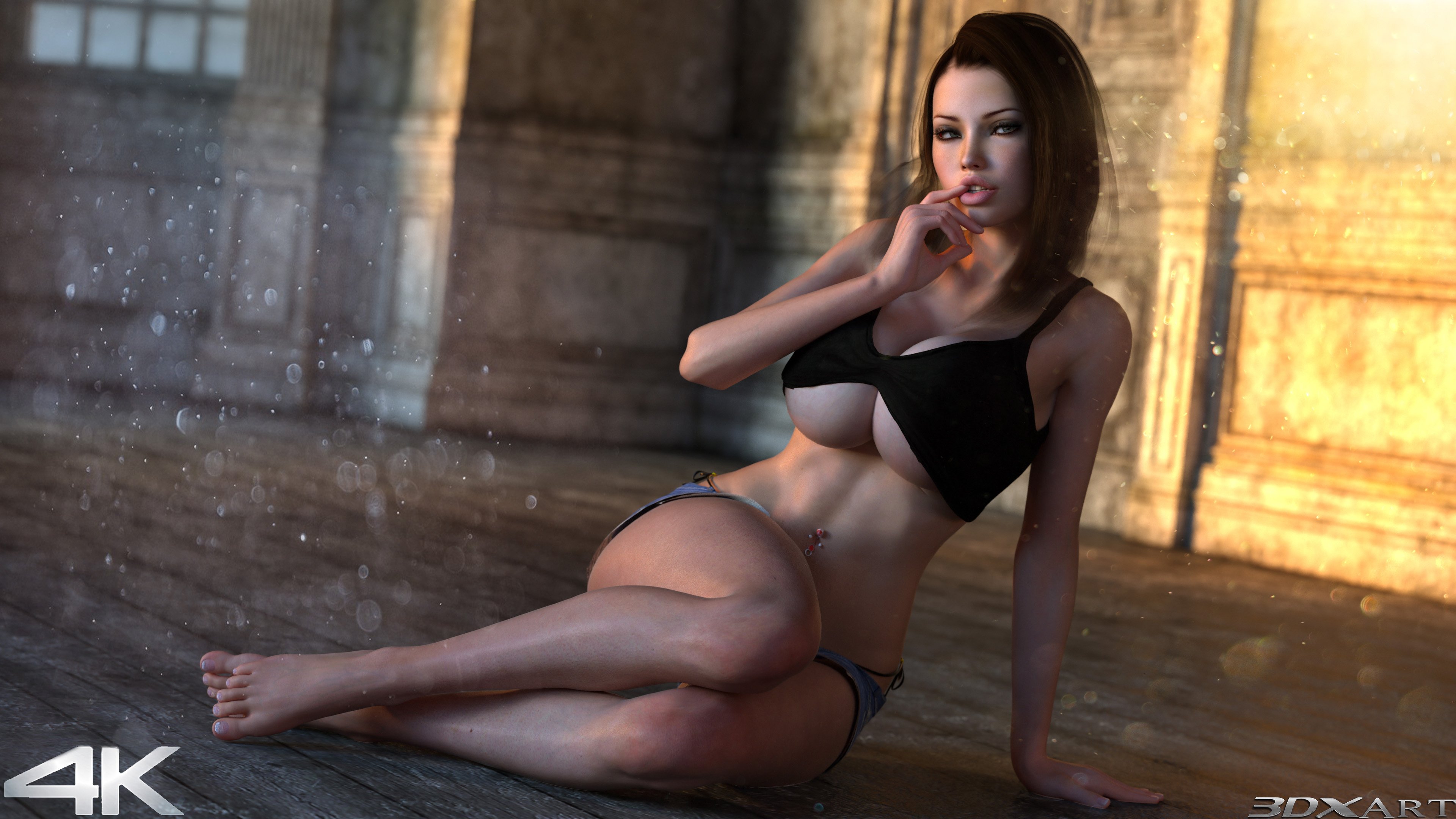 Todays' Media Of the Day comes from 3dxart and features what might be a tantalizing glimpse of things to come!
Here we see a sexy brunette who in turn has clearly seen something that peaks her interest. Her sultry eyes narrow as her gaze intensifies, obviously she likes what she sees! We can't say for certain what she's looking at, but if you know this artists work it's probably something big, male and very happy to see this sexy and stacked hottie.
Take a visit to this artists deviantart page to see a little more of this girl and a handful of other equally alluring ladies. Then come back and check out 3dxarts' titles right here in the Affect3D Store!