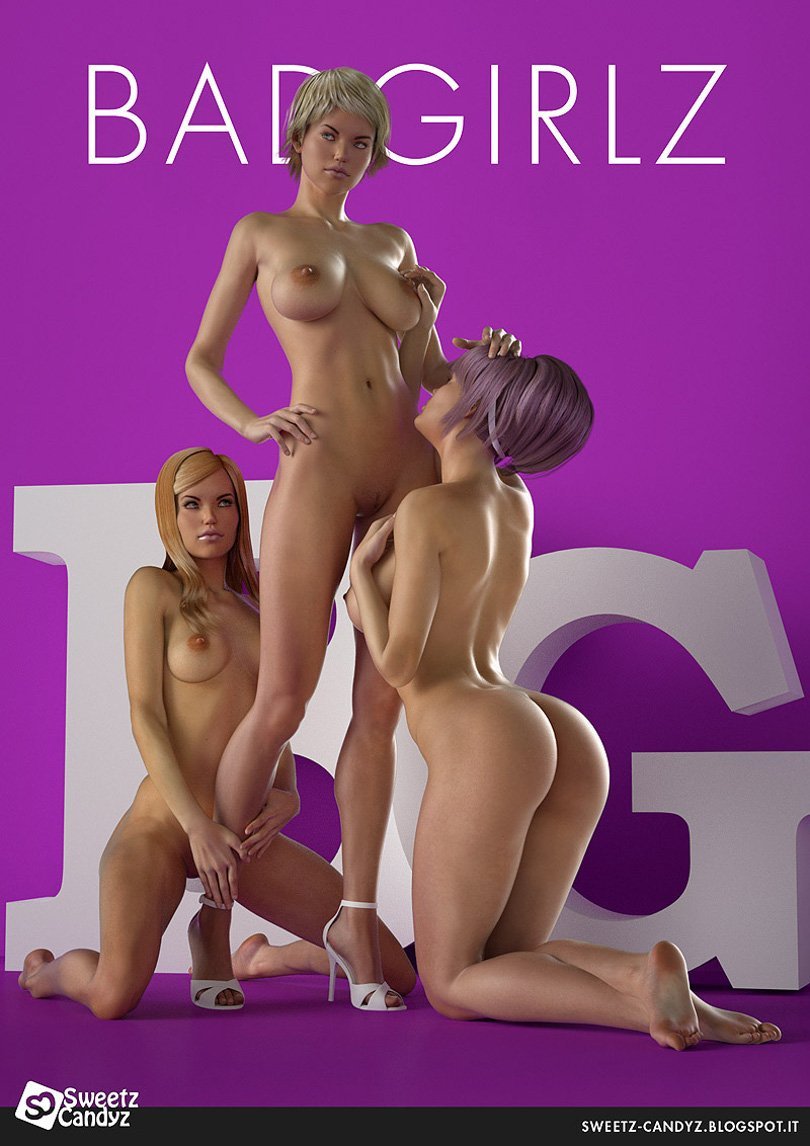 Todays' Media Of The Day comes from artist Sweet Candyz and goes to show that 3 is indeed the magic number.
The trio of naked hotties with attitude known only as the Badgirlz return for another installment of…whatever it is they do! Are they a part of a worldwide task force of highly trained and beautiful special ops girls ready at a moments notice to take the various bad guys out there? Perhaps they're a trio of pornstars or strippers who only work as a group and refer to themselves as Badgirlz due to their notoriously hardcore performances? Only time will tell.
To see some more of the Badgirlz along some other interesting characters and scenarios visit this artists tumblr.