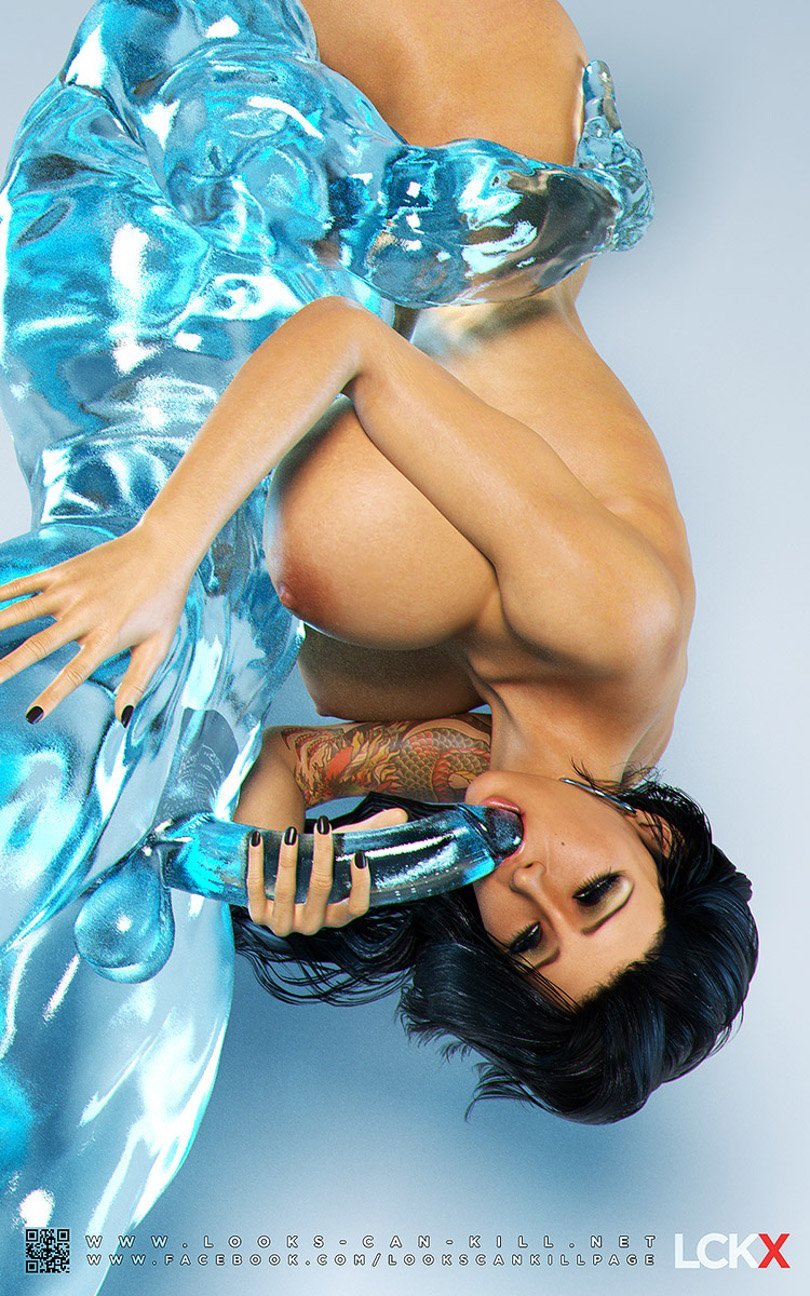 Todays' Media Of The Day comes from popular artist LooksCanKill and continues their journey into the hardcore erotic realm!
Today Exotica finds herself in an unusual situation…in more ways than one! Held upside down in a passionate 69 with a liquid humanoid entity. Whether it's due to his expert cunnilingus skills or having such a unique experience Exotica seems taken aback by just how much she's enjoying herself. Perhaps she's slightly worried that she might not be able to handle his impressively large cock but considering he's made of liquid at least the will be no shortage of lubricant available!
Visit this artists website and deviantart page to whet your appetite for more, the come back and check out LooksCanKills' titles right here in the Affect3D Store!