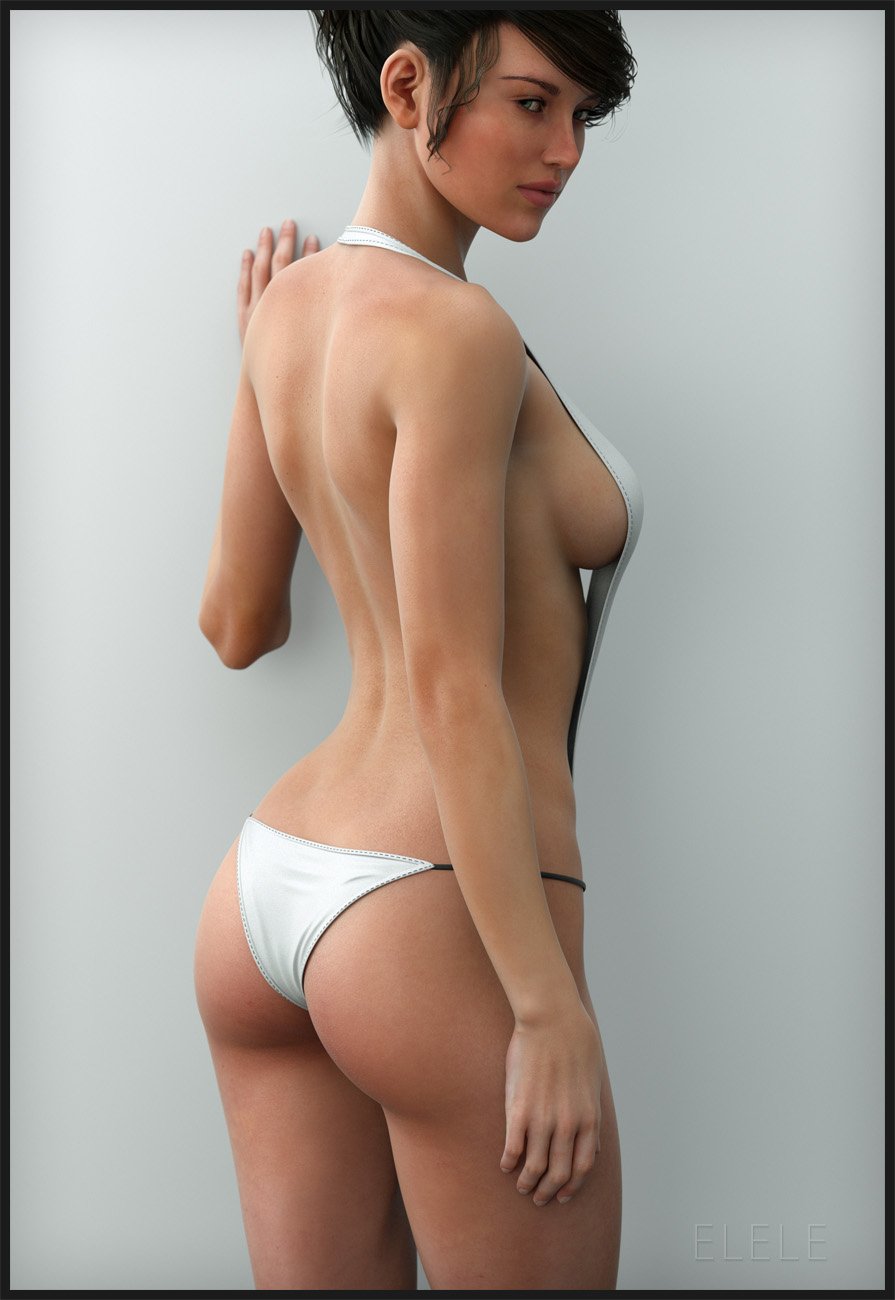 Today's Media Of The Day comes from artist Eleleoke and will no doubt please fans of all things derrière!
Here we see a young model getting her days work started at her latest photo-shoot. Today it's swimwear and while this girl certainly has the figure to show off this sling bikini there's a big problem…the sun isn't out! Perhaps that explains why this model has a slight look of annoyance on her face. As judging by her slender curves her body is certainly "summer ready" but summer wasn't ready for her! Still, no sense wasting an opportunity so let's shoot a couple of rolls of film and let the post-production team deal with it.
Visit this artists deviantart page to see a small but perfectly formed collection of classy pinups and some vintage American hot-rods. You can also purchase his products over on Daz3D.