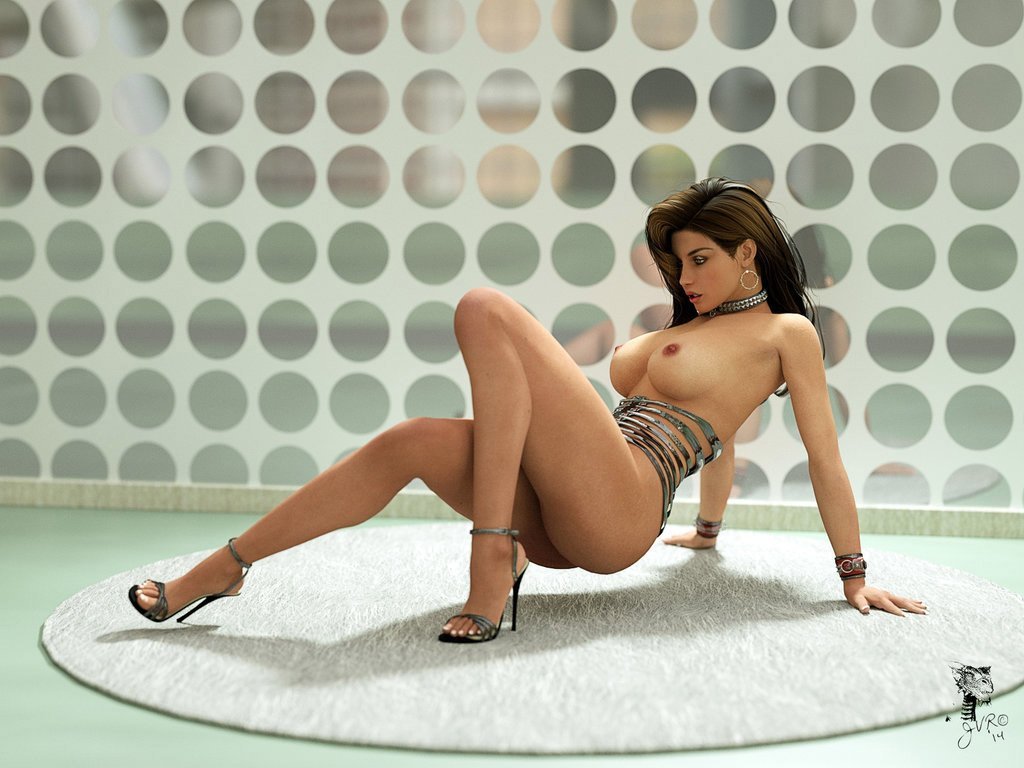 Todays' Media Of The Day comes from artist and features one seriously provocative Brunette!
Every woman knows that it's the details and accessories that make a great outfit but this girl perhaps took that knowledge a little too literally! She has chosen to wear nothing but some very fetishistic accessories paired with some minimalist heels and it has to be said they suit her perfectly. Combine this with her sexy, sultry face and knock-out body posed in a way that simply oozes sex appeal and you get a style that tells you she knows what she's doing!
You know you want to see more so visit this artists' deviantart page to see a large gallery of pinups a wide variety of sexy ladies from fantasy to fetish.