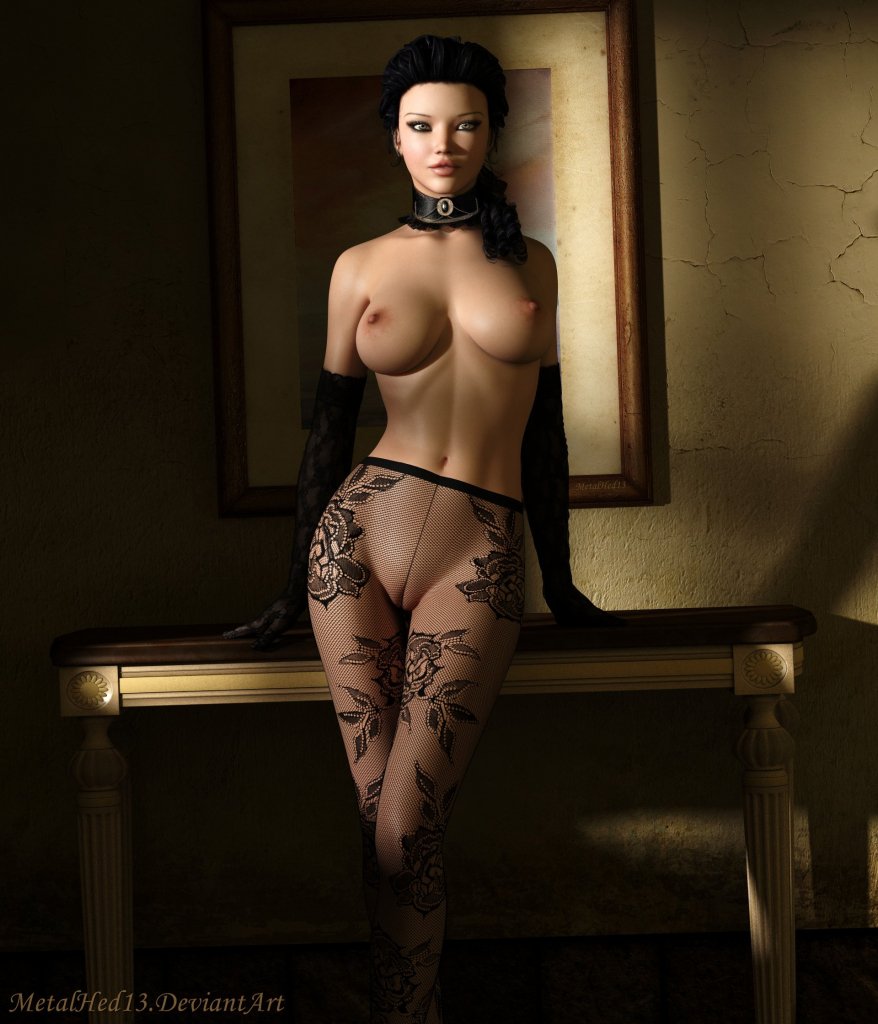 Today's' Media Of The Day comes from MetalHed13 and hot damn is it sexy.
I get the feeling she'll bring out a whip at any moment, she just gives of a very sultry, dominating vibe. The way she's posed, staring directly at you, legs crossed as if to say "Well, what now?". In fact, the only thing that shows she wants it is her rock hard nipples, almost as if they betray her need for cock. It's a shame she doesn't have one to play with. MetalHed13 has successfully managed to not only arouse me, but also make me crave more.
If you enjoyed this MOTD, head over to MetalHed13's deviantart page to see more!