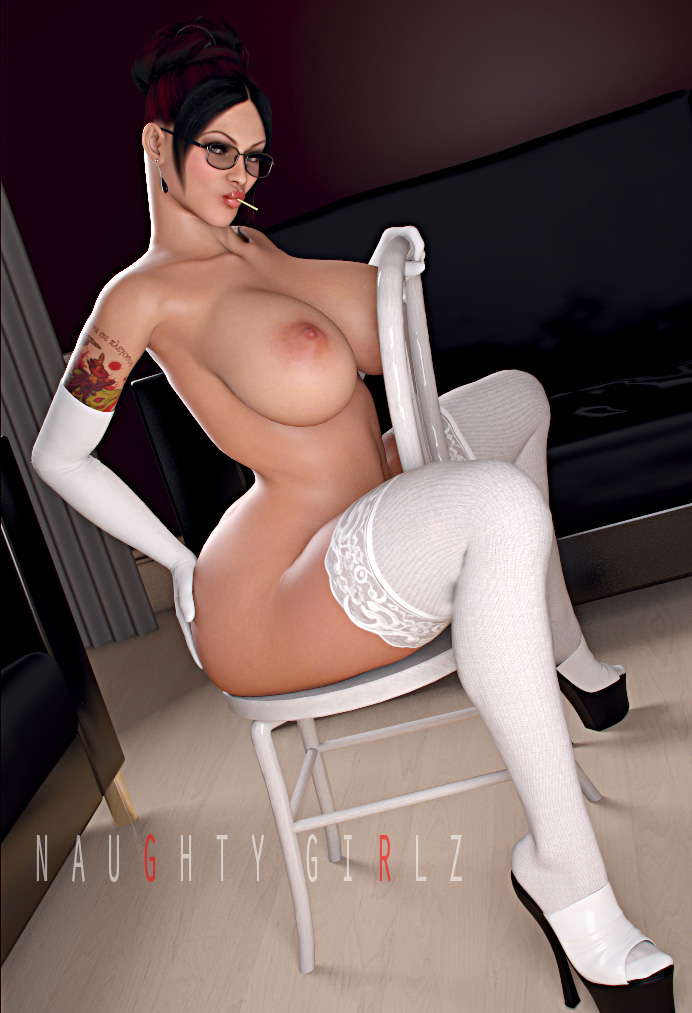 Today's' Media Of The Day comes from Render8 with a very erotic bad girl vibe.
It's no secret that the stockings / heels is extremely tantalizing, and this women knows exactly what she's doing! The seductive pose, the cheeky lolly pop, her arched back, everything about her screams, "you want this". Combine that with a killer body and you have every guys fantasy, something Render8 has managed to capture perfectly.
If you want to see more… Who am I kidding, course you do! Head over to Render8's deviantart page and feast your eyes.