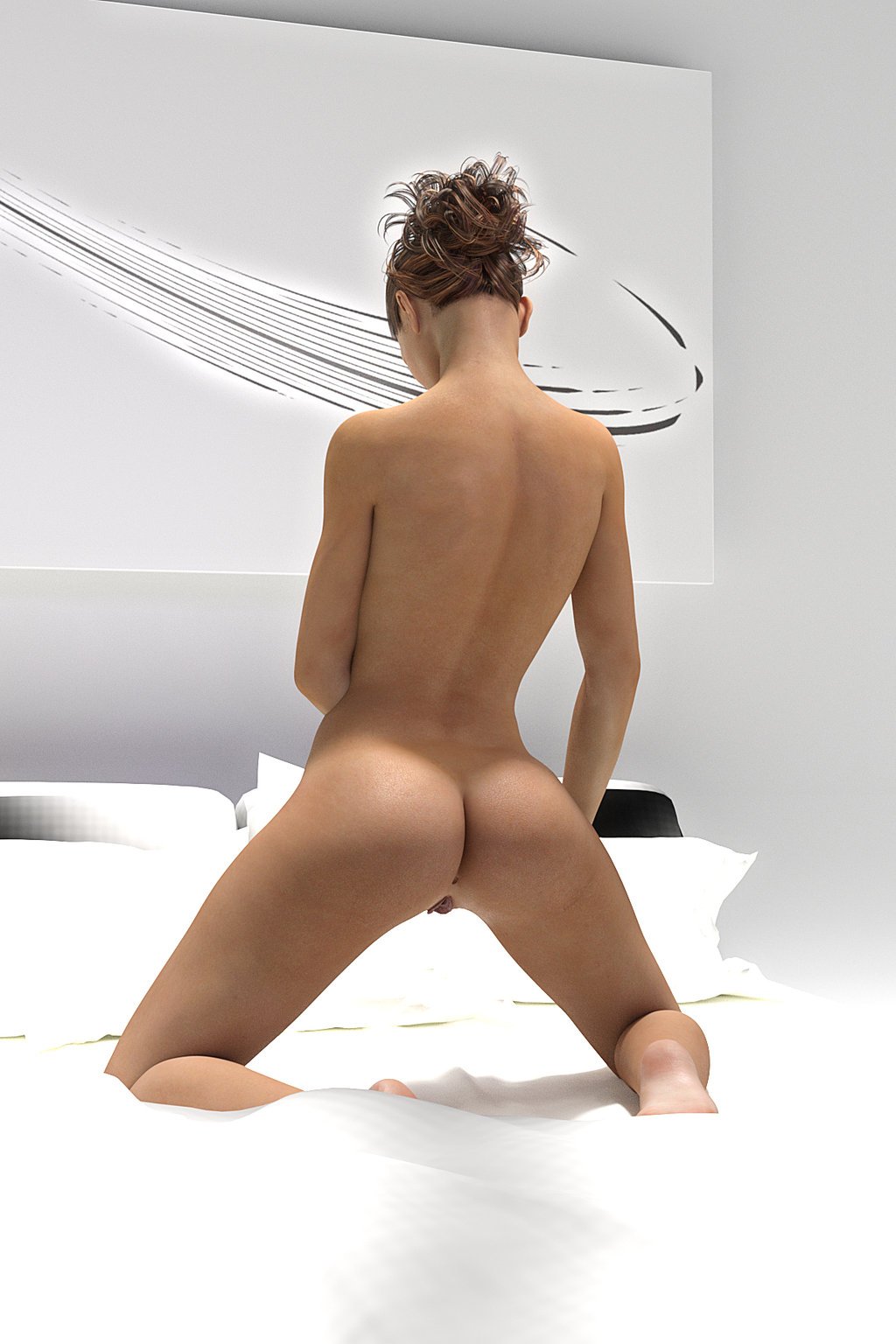 Desire. It can drive us in some of the strangest directions. Or it could bring us to simple tastes and pleasures. Either way when we yield to them, our desires reveal us for what we really are: Sexual beings.
Consider this woman, created by RGUS.  She's on her knees, kneeling above her bed in a promiscuous manner.  What's on her mind?  Does she imagine herself straddling atop her lover?  Is she excited that she feels so exposed, hoping someone will catch her in this state and "punish" her? What unspeakable forbidden pleasures circulate through her head? Who knows? One thing is certain: Very soon, the sexuality in her heart and mind will take over, yielding to desire in a satisfying way.
Want more? Check out RGUS' DeviantArt page for more tasty and artistic treats!