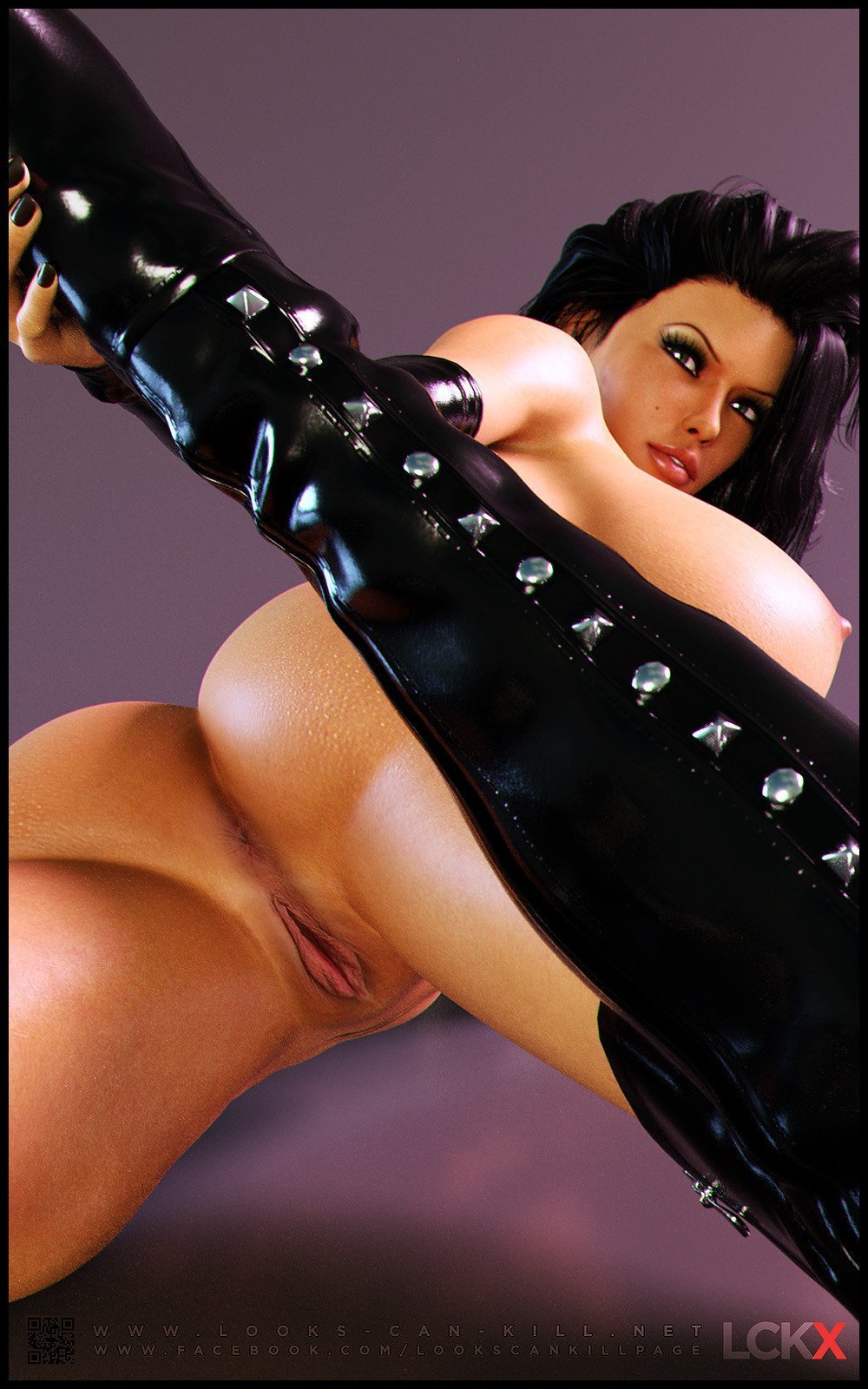 Everyone has a dark side. Whether you want to admit it or not, you have a dark side.
This raven haired beauty has embraced her dark side. Thigh high boots, leather sleeves…and nothing else. Who is she? what does she do for a living? None of that matters in this moment, this fraction of a second captured in time, captured for an eternity. In this moment, she is the embodiment of a sensual, dangerous woman. In this moment, she is the woman that many men, and women, will come from miles around for a chance to take her into their bed. For the chance to conquer a woman who has never let herself be conquered. One look in her eyes will tell you that she is daring you to try. While at the same time, she is warning you of what will happen if you fail.
Looks Can Kill was one person brave enough to bring this beautiful woman, known as Exotica, to us. You can find more of LCK's work at the Affect3D Store, with pinups, or LCK's more erotic images.
Vote Here!