Today's MOTD features one of TweezeTyne's girls. Looking at this picture, it's clear what kind of fetish we're talking about here: leather. And what a sexy leather suit it is, nicely showing off all of her curves. The artist really put in a lot of detail to her suit; the material looks very realistic and it comes complete with gloves and high boots. I'm sure this picture will satisfy all the leather lovers out there.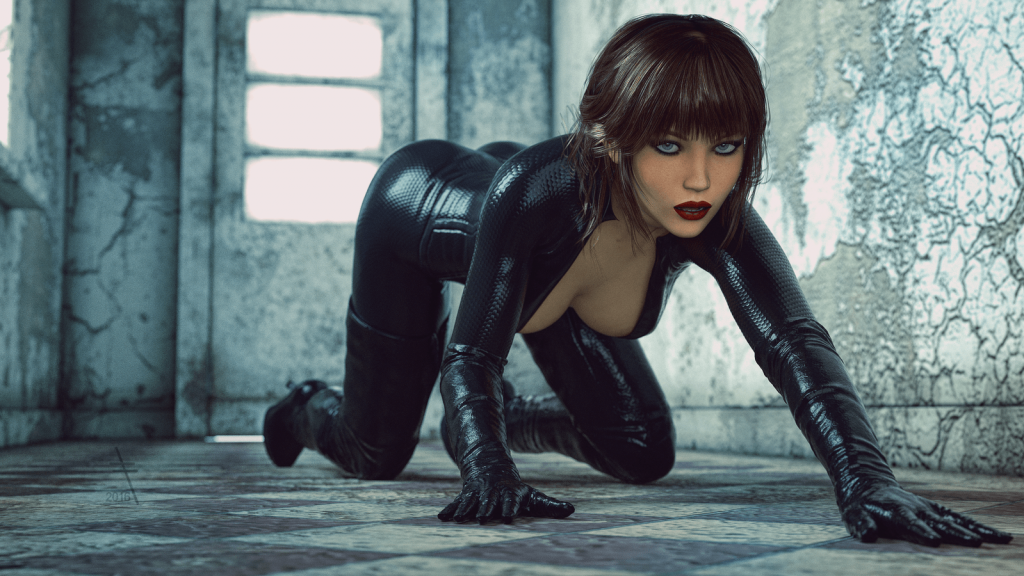 Looking at her surroundings it makes you wonder what she's doing out there. It actually gives off a kind of superhero vibe; it reminds me a bit of Catwoman. But whatever she's doing, judging from the look on her face she knows you are there. And I'm sure she doesn't mind you watching!
With her intense gaze, sexy outfit, and don't forget her distracting cleavage, it's hard to look away from this sexy lady.
The title "Fetish #26" must mean there is also a Fetish #1 to #25, and there sure are! If you're curious to see those and other works by TweezeTyne, please check out his Deviantart.