Welcome to a new feature here at Affect3D we're calling Project Feature. Our aim is to take a look at up and coming projects and have a chat with the people behind them. We will also take an in-depth look at the work itself, and while not reviewing it per say, we will be taking pros and cons into account as well as the future prospects of the game.
The game in question for today's feature, is Future Fragments by the folks over at Hentai Writer, currently being worked on by Triangulatepixels, Hentai Writer and Chesirecat. Future Fragments is a Hentai platformer focusing on exploration and story, with the sex system working as a failure mechanic, something not uncommon with this style of game. Let's dive in and take a look at what makes this project so promising. Let's dive in and take a look at what makes this project so promising.
You can support their work by donating to their Patreon via this link.
Art / Animation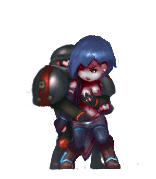 When it comes to Hentai, art and animation are the key factors that can make or break a player's interest. Stuffy, jittery animation and/or art combined with awkward controls are a major downer, especially when it comes to the sex scenes.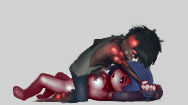 Luckily, Future Fragment's has spot on animation. The character and enemies flow easily and there's no awkward frames or sloppy transitions between jumping, firing or even the sex. Honestly, it's one of the stronger selling points of this game, and quite frankly we're here for the character, the bouncing and the sex.
The main character is well designed, as are the enemies in the demo, and I can only hope they plan on doing alternate costumes, breast size and more to spice things up a bit.
As it stands, there are only a handful of sex animations, but they're already fleshed out enough to show just what a full release will promise. Something I hope they attend to is that during a loss, the sex doesn't zoom in at all, leaving you squinting somewhat to try and see things. That's a minor issue however, the big issue is the backgrounds.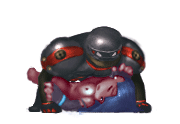 At this stage of development, the backgrounds seem to be repetitive and static, which is fine, it's just a demo, however I hope during future builds and releases, they take some time to give some love and craft the backgrounds, perhaps animate or add variety, to keep things interesting.
Controls / Combat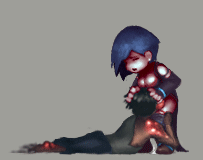 This is where things get interesting. The controls and combat work so well you'd mistake it for a normal Non-Hentai game. The running is smooth, the jumping transitions flawlessly and the attacks, while repetitive, are interesting. Everything flows nicely and you won't find yourself having any trouble against the enemies in the demo, however Boss fights or later levels we cannot say.
Speaking of enemies, they're easy. Too easy to be honest. Unless they plan on creating a leveling system, with alternate attacks, specials or power moves, it will get annoyingly repetitive after a level. The only skill required is knowing what a particular enemy does, and not getting hit by it, as opposed to say a variety of skills, weapons, etc and knowing what to use against what enemy or boss.
But to be fair to the developers, this is the demo, and while we're critiquing what we have to play with so far, I can only speculate as to what they have in store for us.
The Future
This will be my own personal opinions on what I'd love to see, what could be improved and what they could add to bring the game to another level.
For starters, alternate costumes would add variety to multiple play throughs, as well as a reward for finding secrets, defeating bosses or not taking damage on a level. Something to reward good play and exploration.
Secondly, a level up system, weaponry or skills to reward and entice people to play longer and further. There's a heap of potential inside this lovely game to bring it to the next level.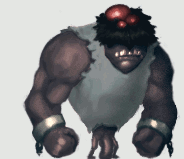 Finally, DLC, whether paid or free, to expand the content and bring people back begging for more. New sex scenes, bosses, enemies, levels etc would allow Future Fragments to cement itself as a major player in the Hentai world.
That's about all I have to say, go check out their demo and support them via Patreon to earn some sweet rewards!
Links
Q&A with Future Fragment's Developer Hentai Writer
From what I've seen, Patreon can be hit and miss. What pushed you towards this system of support over say Offbeatr or even Kickstarter?
Well, Kickstarter outright doesn't allow Hentai (not explicit stuff), and Offbeatr doesn't have a "by the month" funding process (plus it's rather hard to get people to vote for your stuff on there!). The biggest reason though is that when we started this project, our programmer, Cheshire, was literally facing homelessness within 2 months and had been homeless prior to that for many months. He's an incredibly talented guy, but was hit with some hard times, and I knew we needed money ASAP to be able to get the game going.
Additionally, all three of us (Triangulate, Cheshire and myself) have made the game our main largest source of income, so by having it on a monthly basis, we can keep afloat enough to continue working on the game many hours a day. The other reason is that Patreon also has many resources available (and many more people are signed up to it) to allow us to communicate with backers easily (and keep track of who got what reward at what time), and it allows us to switch rewards over time so every few months we could possibly have new reward tiers up to give people new "extras" to keep things fresh for backers, which Offbeatr/Kickstarter wouldn't have.
In the realm of platformers, you have some competition. What makes you think your final product will stand out from others?
Triangulate's art, of course, is basically just amazing and it's very rare that in Hentai, in video games, and even in general nowadays, that you get frame-by-frame animated artwork. He isn't using Flash, isn't using a skeletal-creation program. He's drawing this stuff piece by piece. Additionally, he's just an absolute workhorse, letting us put out a ton of content very quickly.
Cheshire's programming is also just as awesome, and packaging a level editor with the game (for Patrons who pledge to that level, and for a certain price at release) is something that's just unheard of in hentai games, and rarely heard of from small indie teams like this one. Cheshire also has prior experience in programming games, so whenever the team wants something done, Cheshire quickly grasps how to implement it.
My writing/lore isn't something you often see in H-games or even platformers either. It's not the best writing ever, but almost every aspect of the game's world, including elements that are normally hand-waved in hentai games (like why everyone wants to fuck Talia so bad, or why Grunts just mindlessly stay in their own area) is explained naturally within the lore/universe the game takes place in. I've also got about 26 years of video game experience and 15 years of game design experience in indie games, so I've got a decently solid idea of what is fun/not fun in games.
The fourth reason is that we take all of this work we've done, and through Patron feedback and public feedback, we're refining the game even more, figuring out what works and what doesn't when it comes to the majority of people, and striking a balance between what we want in the game and what players want in the game, so both sides are satisfied with the final product. The final thing that all four of these coalesce together to make is that we're aiming to make a game that is a solid hentai GAME, and not just a hentai slideshow of animations that's focused entirely around the hentai, with gameplay itself taking a backseat (not saying any one given current hentai game does that, though!).
The project at this stage shows a lot of promise. What kind of release schedule, if any, are you looking at to keep people interested and excited for a full release?
When we initially started out on the game, I wanted to give vague deadlines as I knew firsthand that IRL stuff (medical, jobs, whatever else) could cause small delays in a project. However, a few people demanded exact, to the day deadlines, and feeling confident that we could make those deadlines, I obliged.
We quickly found out setting exact dates did nothing but hinder us and cause people to get their hopes up needlessly, as what I predicted (medical stuff, namely) happened. That said, we still got the first demo out (the Alpha that's out everywhere now) within a few weeks of when we said we'd have it out, so it took us about 3 months to make 8 enemies with 2 sex animations each, get over 100 audio clips recorded for Talia, all 100+ tiles, the background, and an entire engine from scratch, among other things, plus over 30 pages of text for the Databanks for the demo alone.Most of this time was spent making the engine, however, so future releases should be easier for us. Because of that though, we're aiming to give more "generalized" deadlines, so what we'd ideally like to shoot for would be a new level for Patrons every 2 or so months, until all 5 levels were done, spend another 1-2 months polishing/refining anything we'd need to, and then release the game.
We're also working on the upgraded demo right now, which should basically be a fully functional, "finished product" standalone Fire Level (first level in the game) and we plan to release that around the same time the Ice Level, Patron-Only demo comes out (all demos after the Fire Level one will be Patron Only, basically). So, if all goes as planned, the full game should be complete somewhere between December 2015 at earliest and February-ish 2016 at latest, but obviously we can't absolutely promise this as anything can come up.
That said, if any hinderances do come up, I keep people informed on my Tumblr, on the Patreon activity feed, on Blogspot, and on every forum that I've posted about the game on.
I noticed on the site you've put a tentative release date. Given the sheer amount of content you'd like to create for this game, do you think the dates quoted are realistic or would it be subject to change. A given the project is successful, what would you and your team personally see happen for your project?
If the project's successful, and we definitely intend to make it that way and show no signs of stopping thus far :P, then we probably won't do DLC content, as we'd likely want to immediately jump to making the sequel, which we've already got planned.
Future Fragments lets you control Talia, but you're also in a race against a rival mage, just named "Mage B" for now as we finalize her design. Mage B will thwart your attempts every so often to achieve your goals, but she's unplayable in Future Fragments. However, in the sequel, you'll essentially be playing "Mage B's path", where she takes a wholly different route to accomplish her goal, encountering wholly different enemies, with a completely different gameplay style (think more like an actual Metroidvania, whereas Future Fragments is much more like a traditional side-scrolling platformer). Mage B will also be melee-attacks based, whereas Talia is ranged-attacks based, and their personalities will be polar opposites also (Talia is stoic, serious, and naive, whereas Mage B is arrogant, playful, and knowledgeable).
It's in the full playthrough of the sequel with Mage B where a lot of loose ends in Future Fragments will be revealed plot line-wise, and the "true" storyline will be revealed as well. People who've already pledged enough to get the full game on the Future Fragments Patreon as well as bought the game originally will get a small discount if they want to buy the sequel, as well.
Finally, if I can ask, what sort of costs are involved, when it comes to running this project, and who is behind the project doing what?
As far as costs, we're all pretty much working off of our computers, so we're not really using any actual physical supplies, and we're all working out of our own places, so there's no real costs there. We split the Patreon income (after people have declined pledges, last month over $600 declines happened due to PayPal stuff being incompatible with Patreon NSFW pages and people not knowing this), after the Patreon taxes go through, in equal parts, so we each get 1/3rd of the income.
As far as actual jobs, here's a quick breakdown:
TriangulatePixels – Ar
CheshireCat – Programming, SFX (either made from scratch or altered from royalty free sites)
HentaiWriter – Map/Level Layouts, Writing, Game Lore/Continuity, Public Relations/Marketing, Patreon Management, etc.
All three of us – Game Design, Bug Checking/QA.
So basically Triangulate/Cheshire are doing the big things, and I'm doing a wide variety of a lot of small things that all add up, letting them do their jobs without worrying about all the behind the scenes stuff. I email every Patron, one by one, at the end of the month with a small form to fill out so they can get their rewards listed, then I take that info and type it into a spreadsheet to keep all their info on file just in case anything happens with Patreon (and because it's more organized/detailed than Patreon's stuff too).
I also am pretty much the main person getting the word out about the game on various forums, Tumblr, blogspots, doing all the marketing/PR stuff, etc. As a team though, we decide on the path the game's going to take, we each offer our opinions and decide what the best way is to go for certain game design elements, and so forth.