Hot tubs are so relaxing. You get to unwind and let your mind wander. What happens when you encounter a voluptuous woman with a throbbing cock? It's only the two of you in the room and it's getting harder to resist. You eventually cave in and all you want is her cock all over you. This is what happens in Hentai Lesbian Sex with Futanari Big Tits Girls by Love Guru Gurui.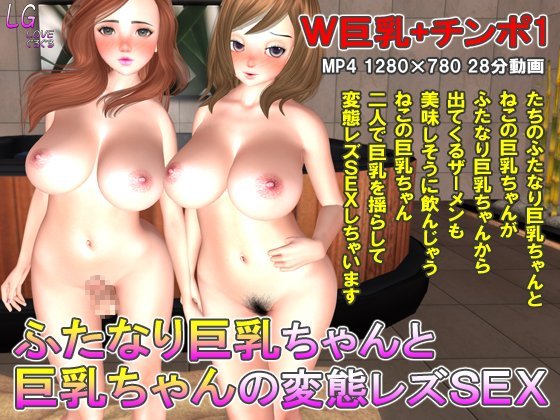 The Story
There isn't a story to accompany this title. The animation jumps right into a well-endowed woman on her knees sucking a futanari's cock. There is no one else in the room with them so all is fair game.
Sex Scenes 
During this animation the variation of sex scenes are limited. In the beginning we see our well-endowed woman on her knees licking on the futanari's cock for a a large portion of the video. She proceeds to use her hand during the process and eventually she is getting rammed from behind. The animation leads to her being in the reverse cowgirl position and then back on her knees to finish the futanari off. The animation seemed stiff, as were the facial expressions of both women. In this way, the sex was less enjoyable than it could have been. The one plus is that both women have large tits and are attractive.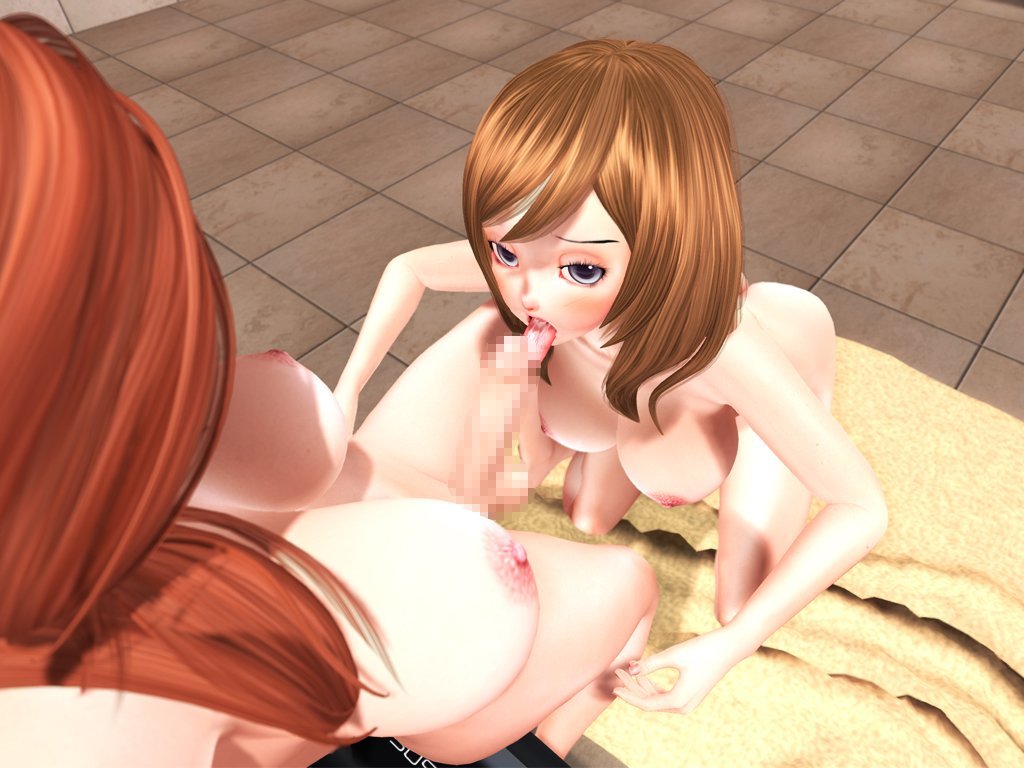 Character Design and Animation
The character design was a tad bit confusing. While both women had a nice design, their eyes made them look like they belonged in separate titles. The futanari has more realistic eyes while her counterpart leaned more onto a more anime-styled eyes. Whether this design choice was intentional or not, it doesn't make the character design consistent. Both women have very similar hair as well. One has more fringe than the other and the hair color is different. There isn't anything that makes them unique, which makes for a lost opportunity.
The animation was very stiff. Hand placement for this title was also awkward. Their wasn't any movement whatsoever, so the sex scenes weren't believable. During the beginning of the animation our well-endowed woman has her hands positioned as though she is holding on to something; however, her hand placement is about an inch off from where the futanari's thigh actually is. The overall animation wasn't fluid and as an end result was lacking in what could have been a decent title. This title in particular is also censored; however, it's something that can be overlooked.
Audio and Subtitles
There aren't any subtitles for this animation. Having subtitles are unnecessary. It is straightforward and doesn't require anything to help the viewer get a better standing of what is going on between the two women.
The audio is clear but I don't feel that it belongs with the animation. The mouth movements between both characters didn't fit with the audio that was in the animation. Whether or not the audio belongs with this title is uncertain.
Final Verdict
Hentai Lesbian Sex with Futanari Big Tits Girls had potential to be something pretty great. Two beautiful women with huge tits and one has a cock? It can make for a great title; however, with lacking synchronization along with the character design being less than appealing, this animation falls onto the wayside. Censorship puts a slight damper on things, but the overall feel of the animation is present. Sex scenes were limited but were given individual attention. If futanari is your thing then you may enjoy this title. Otherwise, there are other titles that may tickle your fancy.