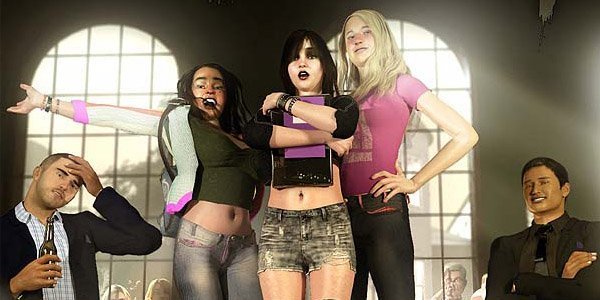 After a long time working on other projects Erogenesis finally returns to the 3DX scene, in a big way.
Format
Erogenesis's latest title is called Lali Lite, however there's not much "Lite" about this title. Lali Lite costs $14.75 over at Renderotica and comes as a PDF of 198 pages of smoking hot rendered awesomeness with about 150 of them being pure sex. Each page has a resolution of 1746 x 1200 with multiple rendered images per page. I haven't counted but I estimate there are at least well over a thousand individual images in this title.
The Girls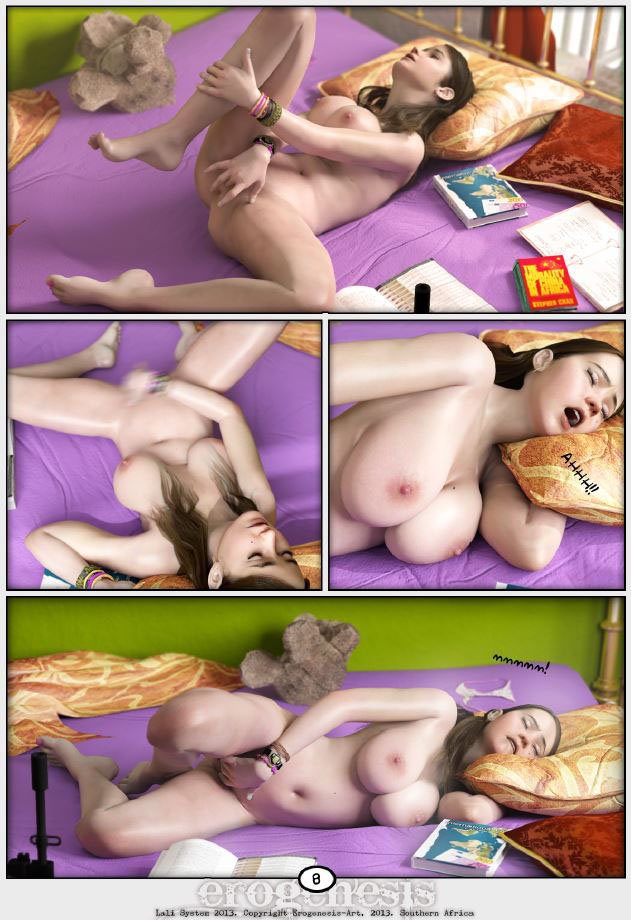 Ero's style when it comes his characters isn't as "mainstream" compared to most other 3DX out there. His characters aren't exactly the perfect beauties with super fit bodies and huge breasts that you're probably used to seeing. That doesn't mean that they are by any means unattractive, on the contrary I think the imperfections make the characters really stand out and give them more life. This time Ero introduces a couple of new characters to his universe. The most important ones are Julie, Lali's best friend and Lali's sister Laila. Their design philosophy is about the same as Lali, they aren't perfect but instead they have an imperfect beauty about them of sorts, and they more than make up for it in the sex scenes. Also, making a brief guest appearance is a younger version Epoch's Clara character. Sadly she doesn't take part in all the sexy action but maybe that's a story for another time.
Graphics
I have no complaints here, the graphics are solid. From what I can see hasn't changed very much from his previous titles. There's nothing special about them but If I remember correctly Erogenesis uses Poser's default render engine and does a very good job with it. Personally I think that this style works very well for a comic. Another nice thing is how detailed the environment is, Ero has put a great deal of care into setting up the scenes and making the props and it adds a nice level of detail to the  whole comic.
Story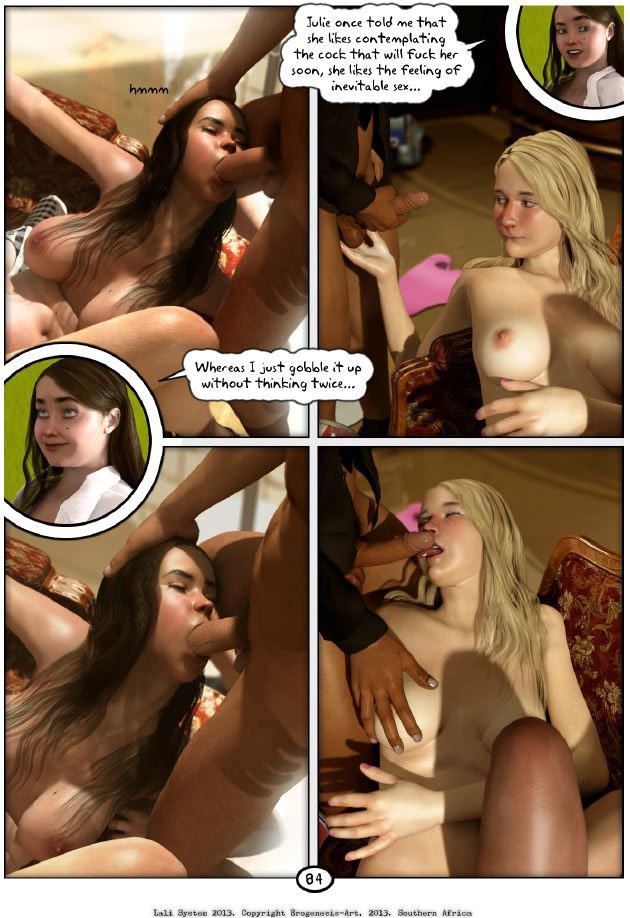 The story revolves around when Lali studied at university a few years before joining Black Desk. Lali wakes up in her apartment and tells us about a dream she had, back when she was a little younger, and if you can believe it even a little crazier. Lali narrates the story and takes us on an adventure to Cambridge, to a lecture in foreign politics. Lali and her friend Julie are bored to death and decide to flee the lecture, pissing of their teacher Mr. Brown in the process. The duo then decide to make the  lecture more interesting by using the projector in the lecture hall to watch some porn, pissing off Mr. brown even further. Then starts a chase around the university, Lali and Julie attempt to escape Mr. Brown and in doing so they stumble into an unknown part of the university that belongs to an exclusive club…
Sex Scenes
The sex can be summarized as "awesome" but lets break it down a little. There are 2 sex scenes in this title, that might sound like too little for a 200 page long comic but you'd be surprised. The first scenes is about 20 pages long and has solo masturbation featuring the star of the comic, Lali. I like this scene a lot, it's very sexy and has some humor to go with it. The second sex scenes spans about 120 pages and can best be described as an "epic gang bang". It features Lali, Julie, Laila as well as a bunch of well hung gentlemen. Add in some great humor and you've got a recipe for awesomeness. In terms of variety there's only oral and vaginal sex in this scene, might  sound a bit stale but it actually works very well, especially considering the variety in poses and the sheer length of this glorious gang bang.
Overall Impressions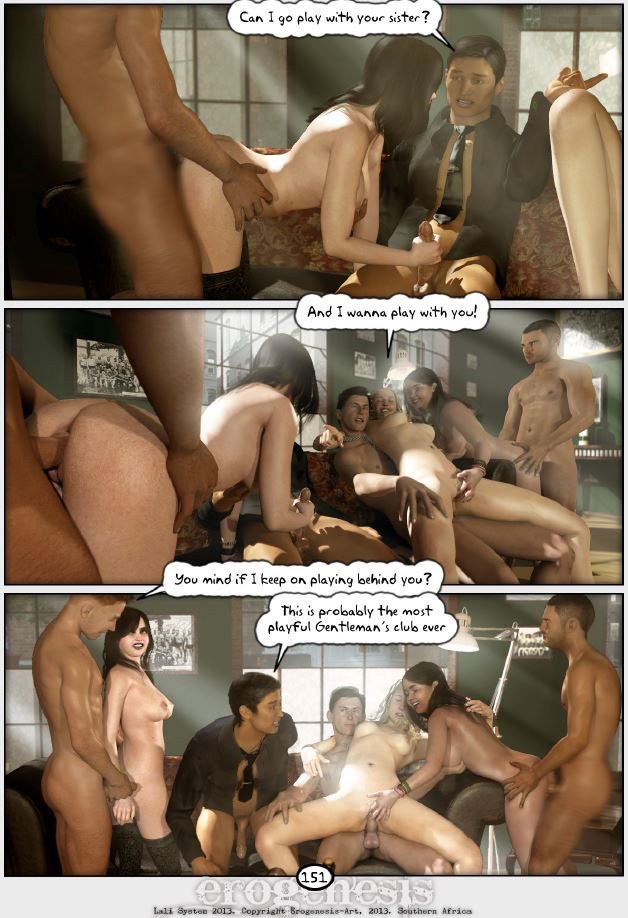 Even if you're not a fan of Erogenesis I'd still recommend getting this title. The sex and the humor combined makes for a great story and considering how huge this title is it won't disappoint. The format might be a thorn in some peoples sides, since the comic is laid out as a comic and doesn't have individual images it might be a pain to scroll through sometimes. An option to download all the pages without being in a PDF format would have been neat. I would only not recommend this if you're really into hardcore stuff and can't stand regular vanilla action or simply hate Erogenesis's style. I am glad to see Erogenesis back in action and personally I can't wait to see what he has in store for us in the future.