JIJI*ININ's newest simulation Infinite Squirt brings Cecilia Alcott to life in this erotic parody of the hit ecchi mecha series, Infinite Stratos! Let's face it, when it comes to an anime with its borderline erotic genre, there's bound to be hentai of it! Although I'm quite pleased to see this underrated English pilot is getting her time to shine compared to the other girls in Ichika's harem. Here's why you should play Infinite Squirt!
Story
Whether or not you're familiar with the original storyline of IS, the outcome is quite similar. Throughout the series Ichika Orimura inadvertently gathers a bevy of beauties at his beck and call. This also creates a rivalry between his peers as they all compete for his affections. In Infinite Squirt, Cecilia's patience for Ichika's indecisiveness has reached its limit and she decides to take out her sexual frustration on him.
Characters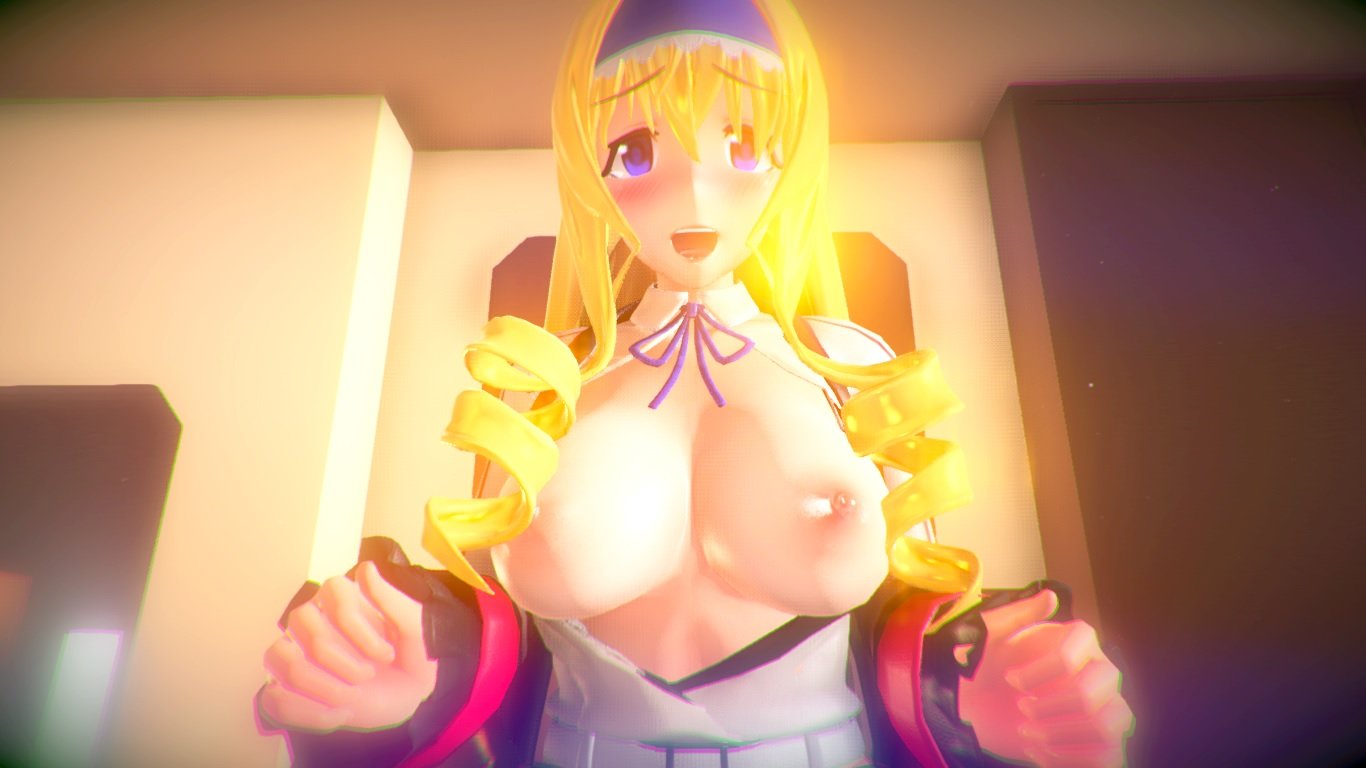 I'm actually quite impressed with how accurate JIJI*ININ practically recreated these two characters from the show albeit in a 3D render. Throwing IS's censorship restrictions out the window, this team really sates the viewer's curiosity of what Cecilia's fully nude glory looks like beneath her uniform. They also stay true to her character- the dignified lady façade that masks the kinky girl within! Right from the start she's already servicing Ichika with an elated look on her face that really makes me wish I was in his place!
Animation
As for animation, it could use some work regarding the transition of this sim's various positions. It's not too distracting to take away from the experience; but it is noticeable regarding the slight stiffness in changing positions before returning to fluid movements. Hopefully this is something that can be patched in the future. Despite that, this simulation offers a lot for your viewing pleasure. For example, Infinite Squirt not only grants viewers the option to toggle Cecilia naked, but what she wears too! It really brings out the fanservice when you can decide which wardrobe suits your personal taste. As an added bonus, this sim can be played in first person, so it really gives you a front row seat between the hero and his maiden's tryst as if you were him all along.
Sex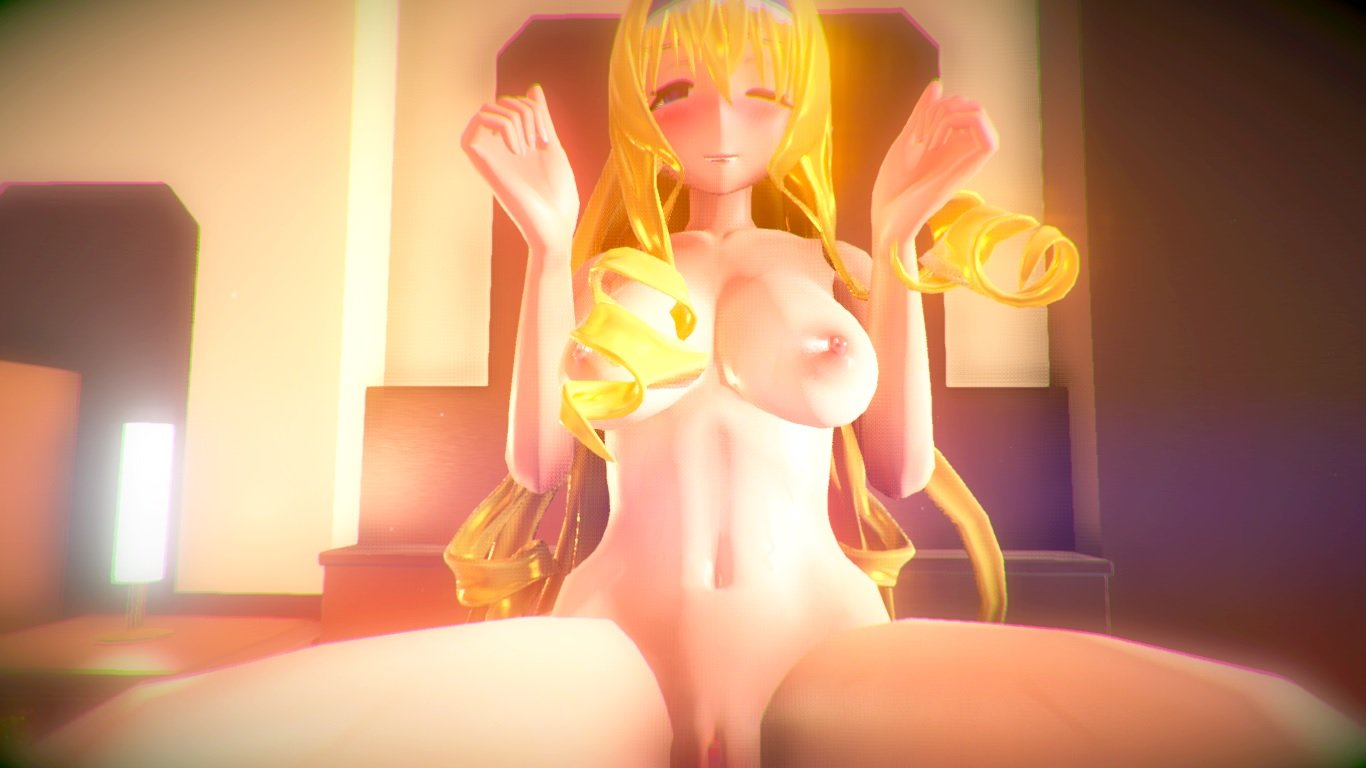 The sex in this title is fantastic, despite the minor detail I mentioned earlier. True to its name, Infinite Squirt allows you the utmost freedom of exactly how you want to fuck Cecilia. Do you want to treat her gently like glass? Or do you want to ravage her without a second thought? The choice is yours! With a simple click of the mouse you can change positions and how long you stay there for as long and fast as you want. These positions range from fellatio, missionary, cowgirl, and many more! Featuring a climax button if you want to watch her cum as many times as you please! Again, the first person POV really gives you a great look at Cecilia's slovenly expression as you both indulge in your wildest fantasies.
Sound
Surprisingly sound doesn't play too much of a role in this product. There's no ongoing background music to keep the mood going or anything remotely close to being ambience. The only sounds that appear come from Cecilia's voice actress and the sound effects she makes with Ichika. Lack of music aside, Cecilia's voice compensates with her arousing squeals and moans. She may not be the original voice of Cecilia, but she's definitely convincing. The Foley work is also spot on. Complete with synchronized bed creaking and body pounding, these sound effects help maintain the illusion of being alone with Cecilia.
Conclusion
Before I share my final thoughts, there's one thing I'd like to address before you try this out yourself.
This ero-sim is made in Asia so as usual, there's the mild censorship rule of thumb. It's nothing too intrusive, but it's still enjoyable to watch the scenes unfold.
Whether or not you're a fan of the anime Infinite Stratos, this erotic simulation proves to be a blast to play despite its minor setbacks. You'll be pleased with the "options" Infinite Squirt has available.