Get pumped with Circle Namahage's Muscle Onesan CG Collection Vol. 1 – a set of 31 gorgeous images about spending some time at a private resort with a musclebound bikini babe! She has a fit body. She's lewd. She wants to do some intense "cardio" with you. Available now at DLsite, this goddess of gains will give viewers one hell of a workout.
Environment
While there isn't an actual story to this title aside from what I previously mentioned, I could infer it given the context of the opening scene. The backdrop visuals are quite stunning. Circle Namahage shows their attention to detail by including a change in the lighting as the "day" went on. I also appreciate the detail of a clear blue sky and the ocean in the background. Even the beach house's interior and exterior was impressive. While the primary focus is on our leading lady, the environment of Muscle Onesan helps viewers piece together a scenario about where they are and why without distracting them from the Amazonian's feminine wiles.
Graphics
The 3D graphics play an important role here. Right from the beginning Circle Namahage ensnares viewers with their beautiful, sculpted model, striking a pose in her scantily clad swimsuit. The spotlight is on her and she knows it. She wants you to see her as she is. All of her. Given the amount of effort spent on the illusion of realism, it's abundantly clear this artist is a 3DX veteran. There's shadows, reflections, even beauty marks. Namahage left no stone unturned. I find their ability to create a setting of this magnitude to be rather commendable.
Characters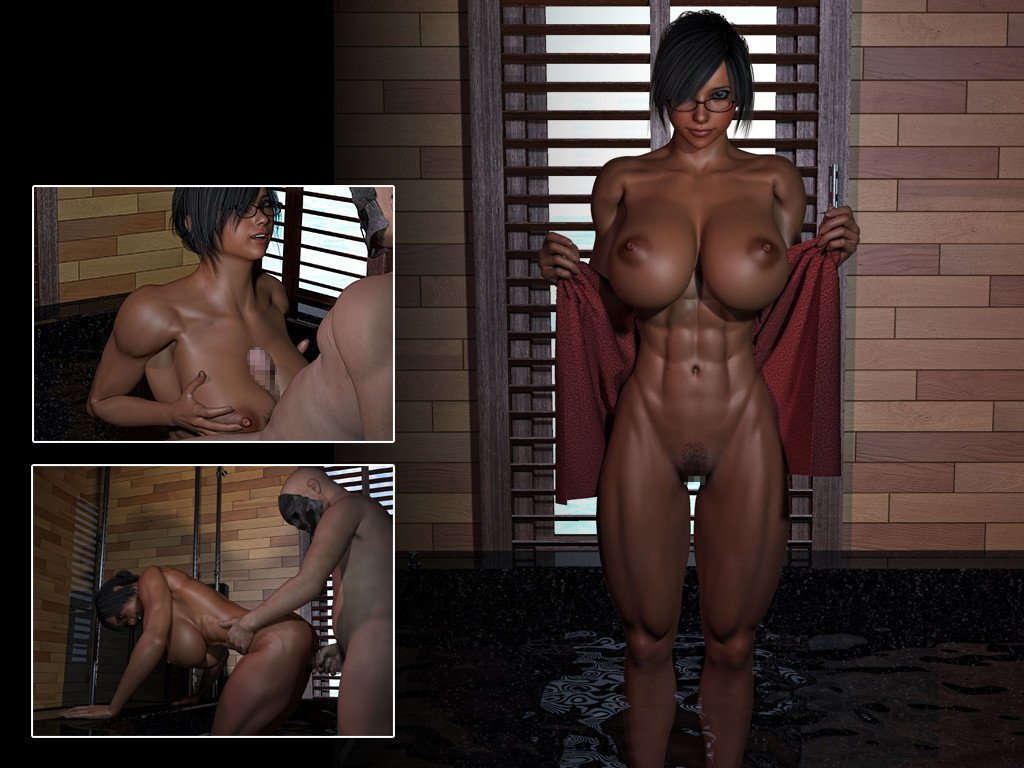 Next up is characters. Muscle Onesan is just a set involving only two people, the bodybuilder and her male partner. Originally I thought she would have overly exaggerated proportions and some muscle. Or worse, a beefcake so grossly built she's like a walking tank. My fears were instead put to rest the moment I saw a full body shot of this Amazon. Her design is actually quite attractive. Namahage emphasizes that their model is not only a bodybuilder, but a woman too. Her perky tits and curves are in the right places while the muscles only compliment her beauty. An added bonus would have to be the beauty marks on her chiseled abs. This woman is far from being a plain Jane lead.
As for the male model, I like the fact that our female lead towers over him. He has an average body compared to hers, but his big dick serves as compensation. The only thing I find odd is the Corvo-like mask he wears. Roleplay perhaps? It's hard to tell, but it isn't that disruptive from the experience.
Sex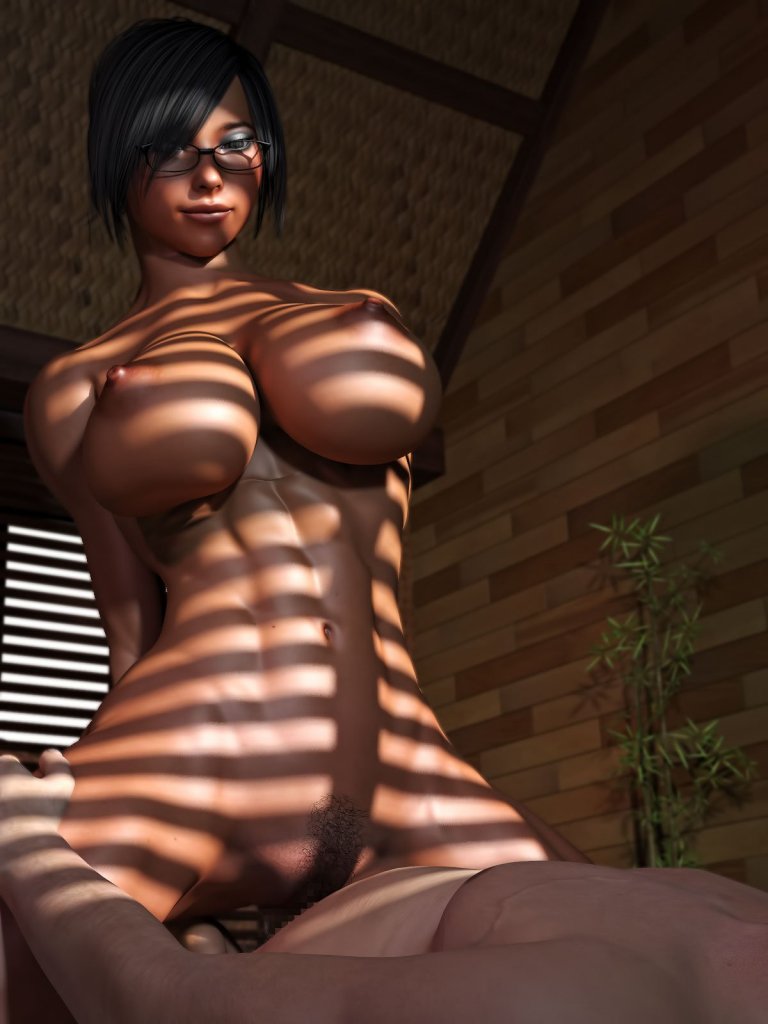 Now for the most important part, the sex. This is where Circle Namahage capitalizes on their attention to detail. Muscle Onesan delights viewers with a multitude of positions at varying angles. Just to name a few, these positions include titjobs, cowgirl, and much more! For your viewing pleasure, most shots are in first-person perspective to bring you that much closer to her. You get a front row seat of this model's expressions of wicked teasing and euphoric pleasure. The only slight drawback is the mild censorship due to Japanese regulations. You don't have to worry about heavy censorship of the juicy bits to ruin your fun; but there is a mosaic in its place. At least you still get to see all the action.
Value
Overall, I wholeheartedly believe that Muscle Onesan is worth the price. The set is a visual treat complete with high quality images in JPEG and PDF formats. If you can't get enough of this buxom beauty, there's also a set of bonus images for you to enjoy. It's also on sale until February, so you should snag yourself a copy and see for yourself.