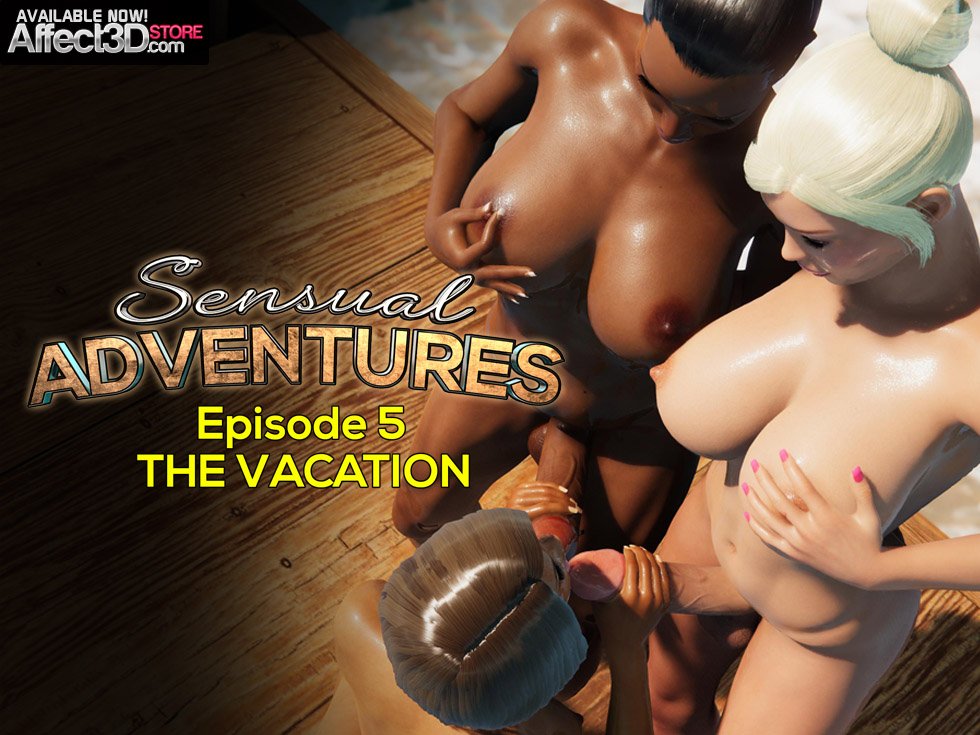 If you missed the trailer/all the hype, Puppetmaster is back with Sensual Adventures: Ep. 5, The Vacation! And boy do we all need a vacation! It's available now in the Affect3D Store!
Brittany and Trinity are back at it folks. Yep, that's right, our two favorite dickgirls still can't get enough of their huge cocks. And this time they've decided to book a beach-side, island villa just to themselves, with five-star service.
This fun, interactive, and insanely hot vacation is just the right mix of sunshine and busty sensuality. It features a whole variety of new positions, building on the previous four episodes! What I really love, however, is the fact that we also get to see the girls have some fun with one very horny and hot waitress. Indeed, as she is bringing refreshments over to the two lovers, she catches them fucking (hard not to really). Naturally, she begins touching herself, unable to resist the sight, and is rapidly drawn into the pair's fuckfest.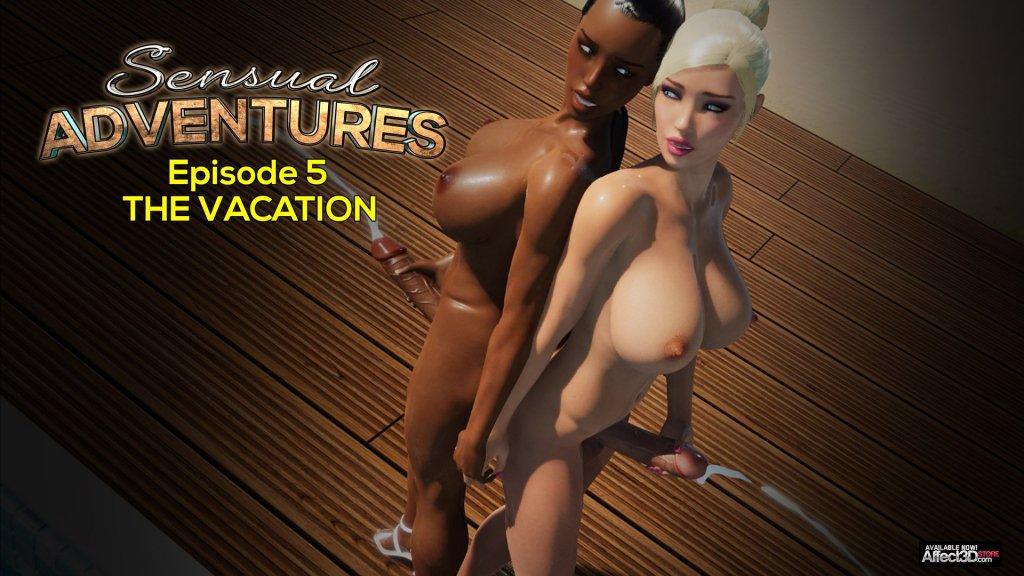 Sensual Adventures: Episode 5, The Vacation comes in two versions, an ordinary mp4 version and an interactive software version for Windows. The software includes customization settings so you can switch between day and night, vary the ambiance, adjust the bloom, and change the girls' appearance (hair and skin color, makeup, and more)!
There's also some other features being added next month, according to Puppetmaster, like a movie maker and extra poses. Anyway, all this can be yours for a mere $24.00, so be sure to grab the next installment of this master's epic saga!