Puppetmaster is hard at work developing new art, and it has been a while since we've provided you with an update. So, here's what's cookin'.
If you're up to date with the site, you'll already know that Brittany Home Alone just launched for PC. What's special about a re-release? It is an updated version of the original (which was a browser based WebGL or Android game) now in Unity. The PC version features more agency with a significantly improved camera system, as well as an auto mode which mimics cinematic cuts like an animation. There's an additional animation from the original, and being on PC there's a major graphics upgrade. Plus you can also hide the UI for greater immersion. You can check out the trailer and grab the game here if you're interested.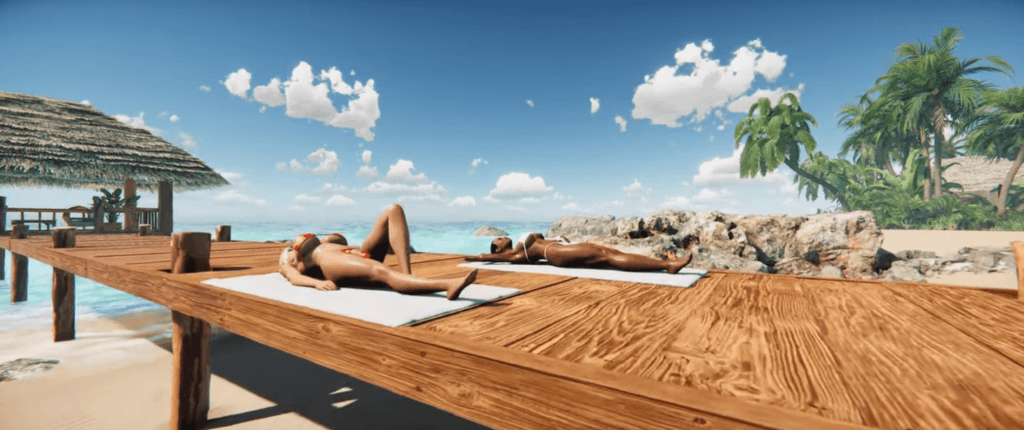 Of course, that's not all. The major focus of today is the direction for the next episode of Sensual Adventures. Episode 5 will be different than previous animations because it will now be rendered real-time on the viewer's system. To ensure this new format produces similar results to the pre-rendered animations that came before it, Puppetmaster's patreon subscribers are participating in benchmark tests to see how it performs on different setups.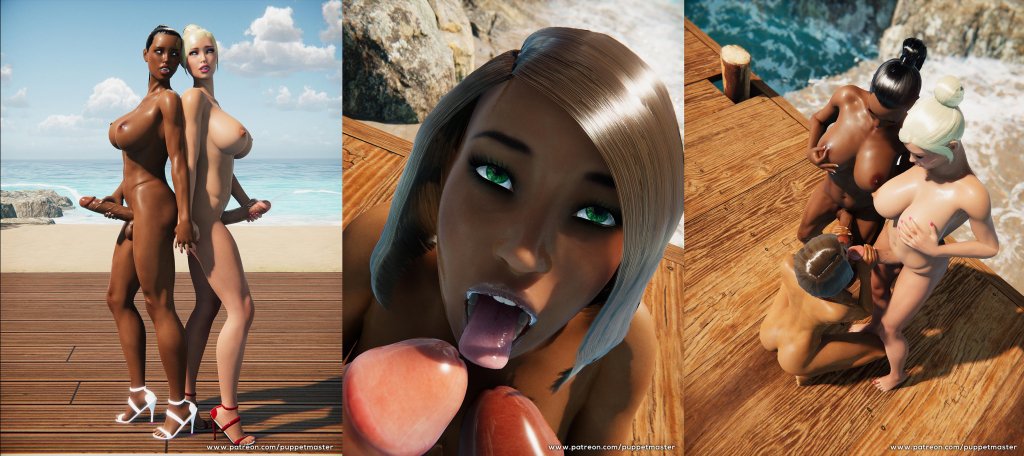 With the new setup, users can begin making decisions on how the action will go. For example, you can decide where you want it, like pussy or anal penetration. You will also have some setup options at the beginning, like time of day. Of course, you don't have to make a choice; if you don't select an option, the film will continue along the default path. Additionally, if you don't have a PC you'll be able to watch the it on standard settings.
As you can see from the environment preview above, Brittany and Trinity have finished their adventure in Egypt so now it's time for some rest and relaxation. Episode 5: The Vacation takes them to Barbados for some well-deserved downtime. Don't worry though, they're sure to get up to trouble, because nothing is ever that simple for archaeologists. Perhaps and encounter with pirates is on the horizon? Check out the teaser and stay tuned for what's coming.