If you haven't popped over to Slushe lately, now's a great time for a visit. A number of art contests from the last month and a half of holidays have wrapped up, with the winning and top ten entries ready for you to take a gander. The gallery site is also sporting some new site features (lists!) to make it easier to save your favorite porn.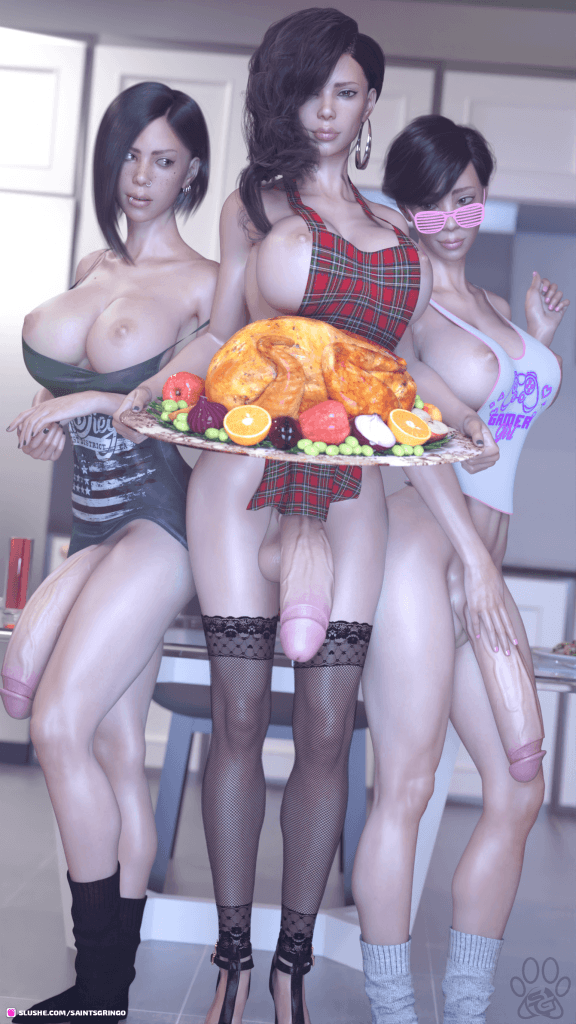 Thanksgiving might be weeks in the past now, but SaintsGringo's winning entry, Thursday Special, is a healthy reminder that we probably all need to hit the gym to work off those extra calories we gobbled up in late November. Granted, with how SaintsGringo's futa girls came dressed for dinner, it's possible not all of us spent the long weekend overindulging in pie… Well, not that kind of pie, anyway.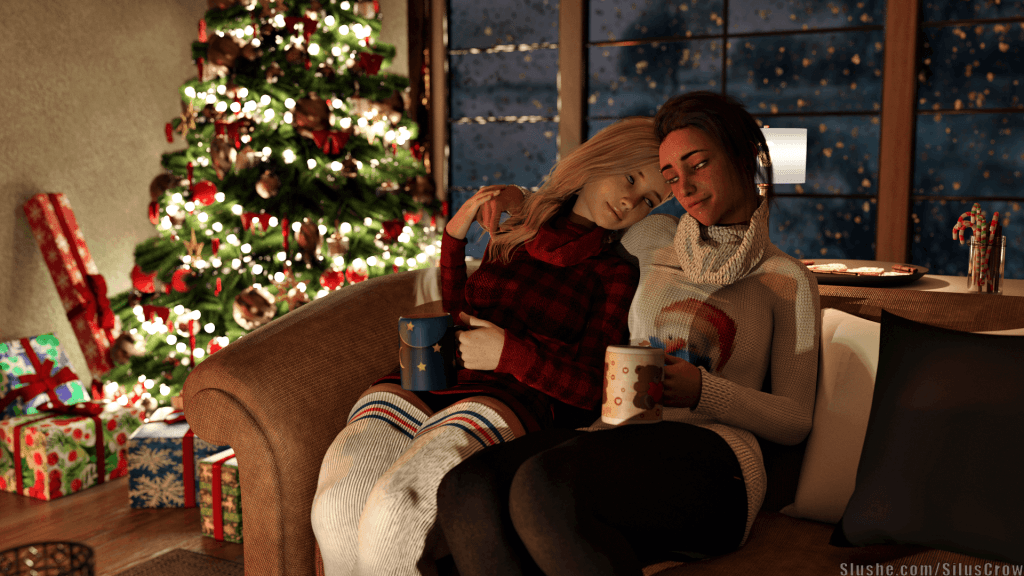 Proving that winning entries don't need to be NSFW, SilusCrow warmed our hearts with this darling composition for the 12 Days of Christmas art contest. These two love birds — aka Two Turtle Doves — were a favorite gift of Slusheans and we can see why. Thanks for this one, Silus, it really captures a moment we needed this year!