August is usually a month to relax. School's not for another few weeks, and the heat's less painful. The best time to get away from it all. Some say the perfect escape is a vacation. For us, though, what better escapism is there than high-quality porn? This month, we offer our picks for porn. Some of these will be stimulating. Others will make you laugh. 😉 Enjoy!
Miro – Unknown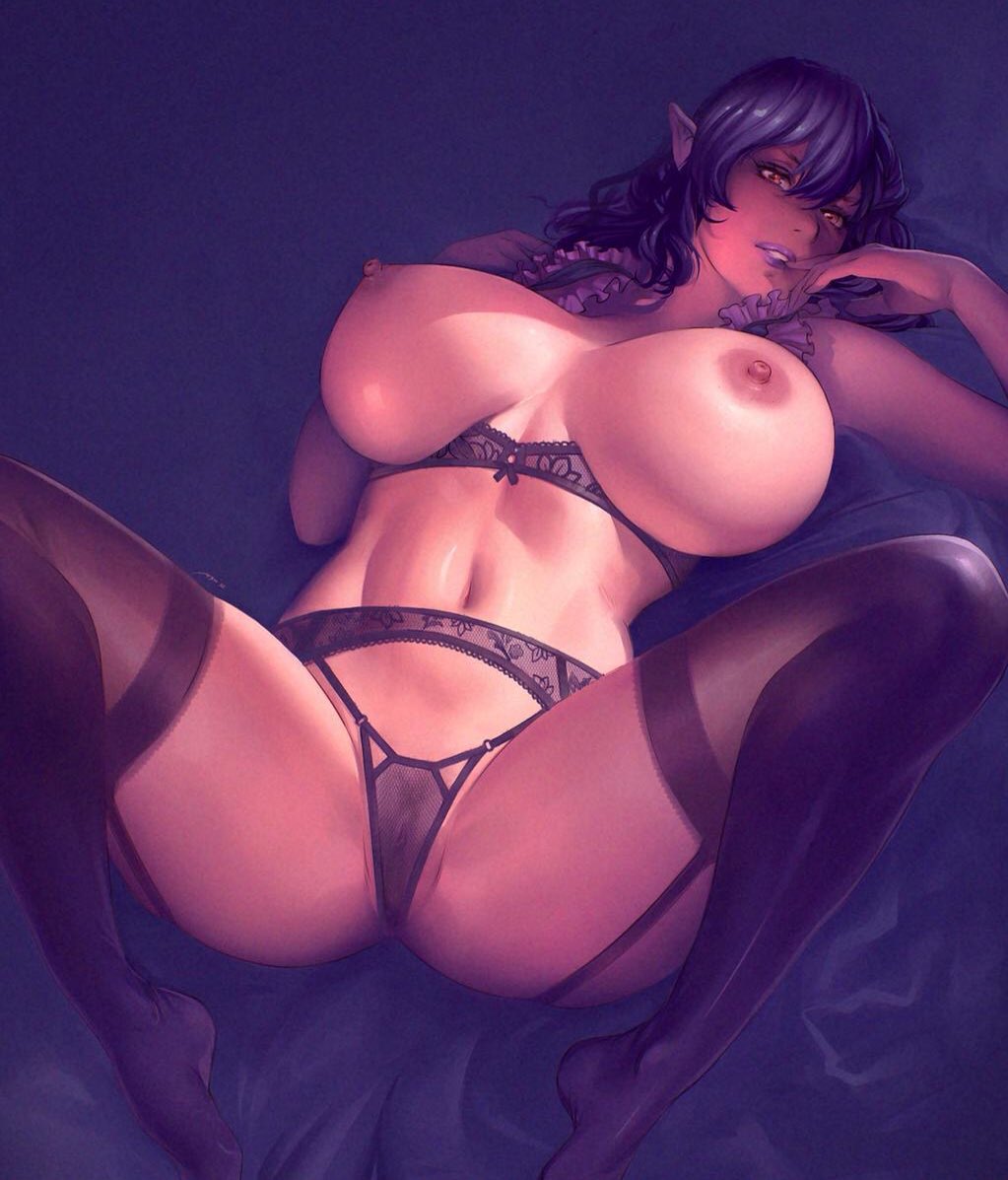 "Just one of my favorite 2D pinups. And I wish I knew who the artist is. Let me know if you have any ideas 🙂"
"Porn, for the most part, has really terrible acting and dialogue (I'm looking at you, lemon stealing whores). From the cheesy setup (a pizza delivery guy is here to fix your plumbing) to the stiff performances (not talking about the sex), it comes off so poorly. But once in a while, there are moments where it transcends the "So bad it's good" spectrum that it becomes legend. This is one of those moments."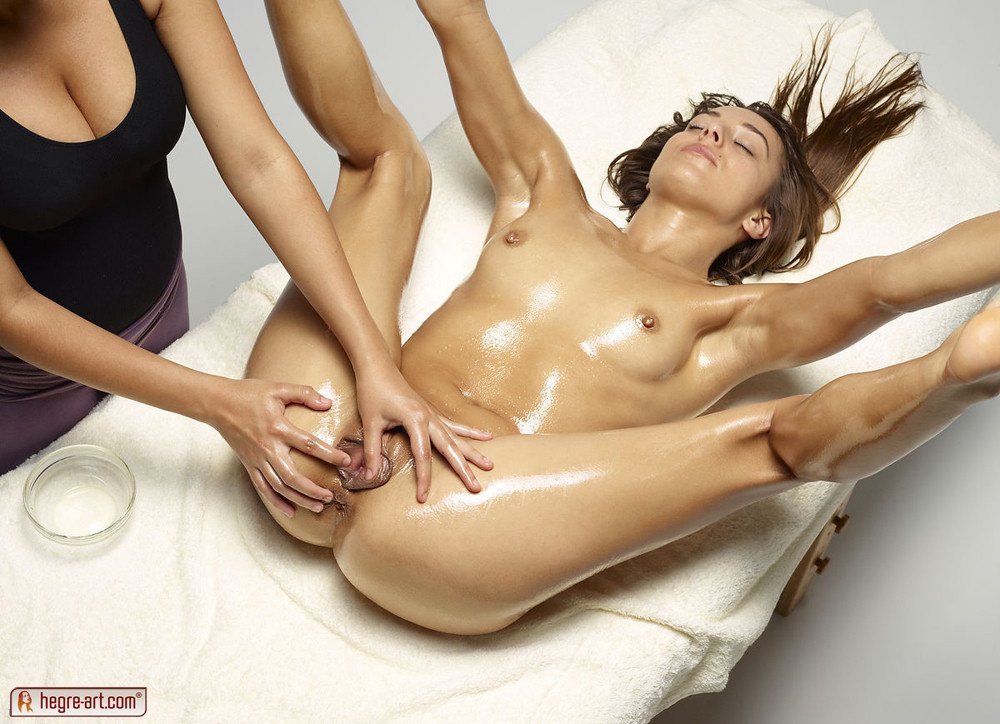 "Cool site, doing sensual videos and especially massages, with incredible beautiful girls. Although the focus is on massages, they have lots of stuff on there."
"Everyone must have already heard of the Pokemon Go hype, right? Well I sure have, and I've been playing around with it myself as well, although not really successful yet. But anyway~ I thought let's go with that theme for this month's Staff picks! So here is a nice picture of Pokemon Black&White girls Touko and Mei (Hilda and Rosa in the English ver). The picture is from artist Terufuu (てるふう). If you're interested you can look him up, he has many more of these pictures, also with a little more 'action' going on."
Shad – Jinkies!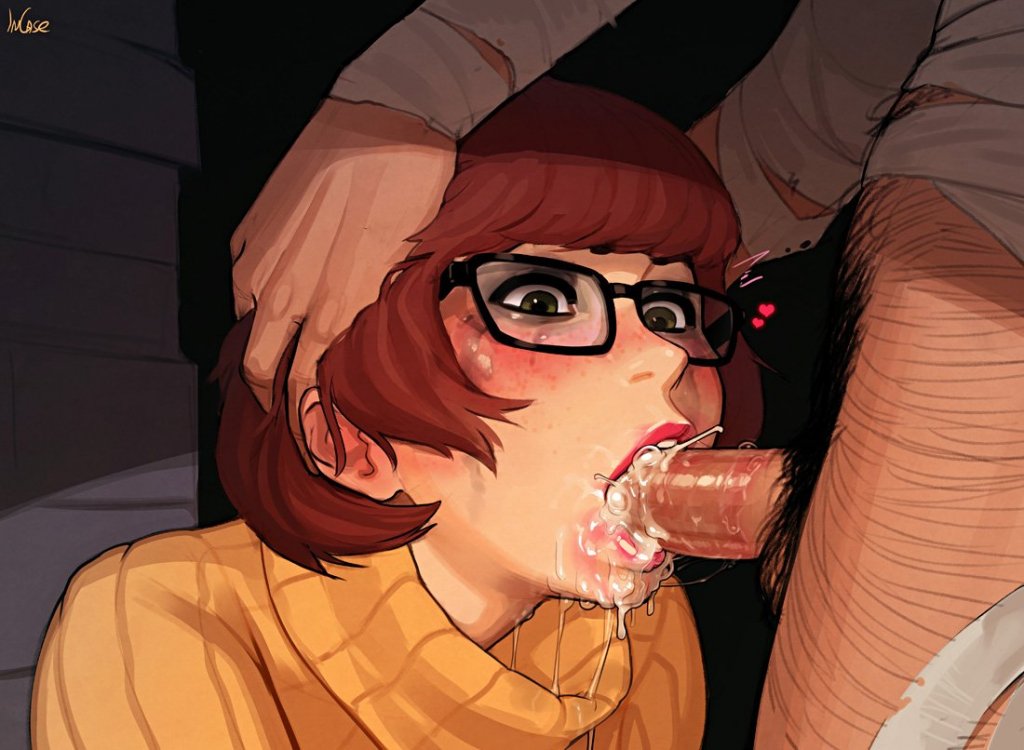 "Something about our childhood heroes doing the dirty really humanises them. Do they crave the same things we do? Do they feel the same burning carnal desires we feel? Artist InCase, really understands this emotion. He hits you with something powerful like a blast from the past with a gorgeously envisioned Velma gagging on a warm mouthful of guzzling cum. Or his powerful re-telling of the 7 Deadly Sins. His art is warm, soft and full of life, just like the girls in his pictures. Whatever it may be in case you were fantasizing it, InCase has you covered."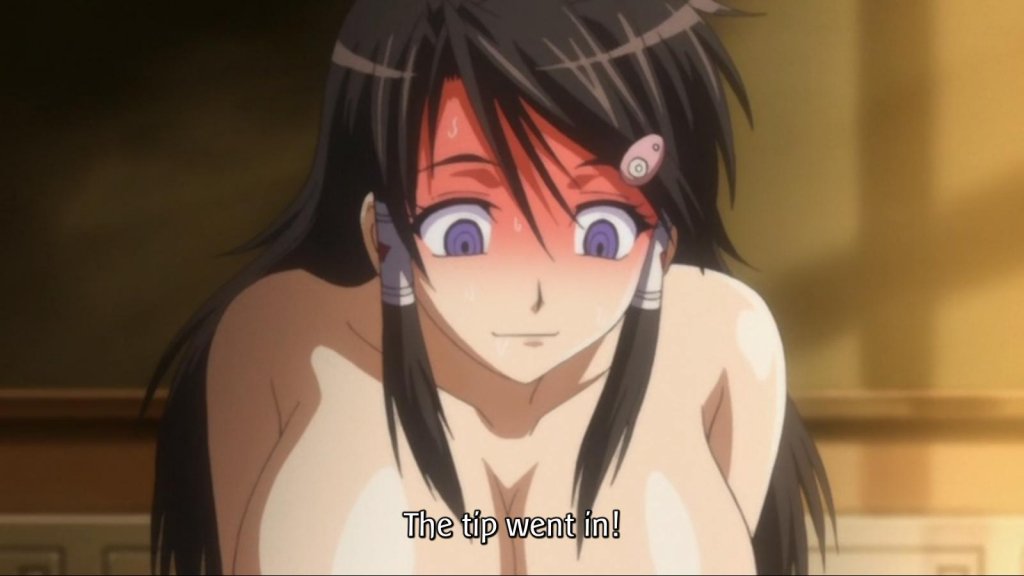 "I don't come across hentai too often that is actually enjoyable to me. Enter HHH Triple Ecchi. A hentai where the main character is the most popular girl in school; however, she isn't completely innocent. Her kink? She enjoys masturbating in the classroom after school in hopes that someone walks in on her. One day her wish comes true……on accident of course. Full of a mixture of humor and beautiful angles during the sex scenes it's def a hentai to look into."
"I tend to find that exhibitionism is seriously underrated as porn, more so with 3DX. But there's just something incredibly hot about someone stripping naked in public precisely because she's being lewd and wants to express herself sexually. DB Spencer, who is a 3DX artist we love to talk about here at Affect3D, does a great job portraying her punk queen Gojira boldly throwing caution – and her bikini – to the wind. The rest of the set shines with a little fun ahead for her, but the way she oozes sexuality in stripping down truly displays the eroticism of flaunting your body."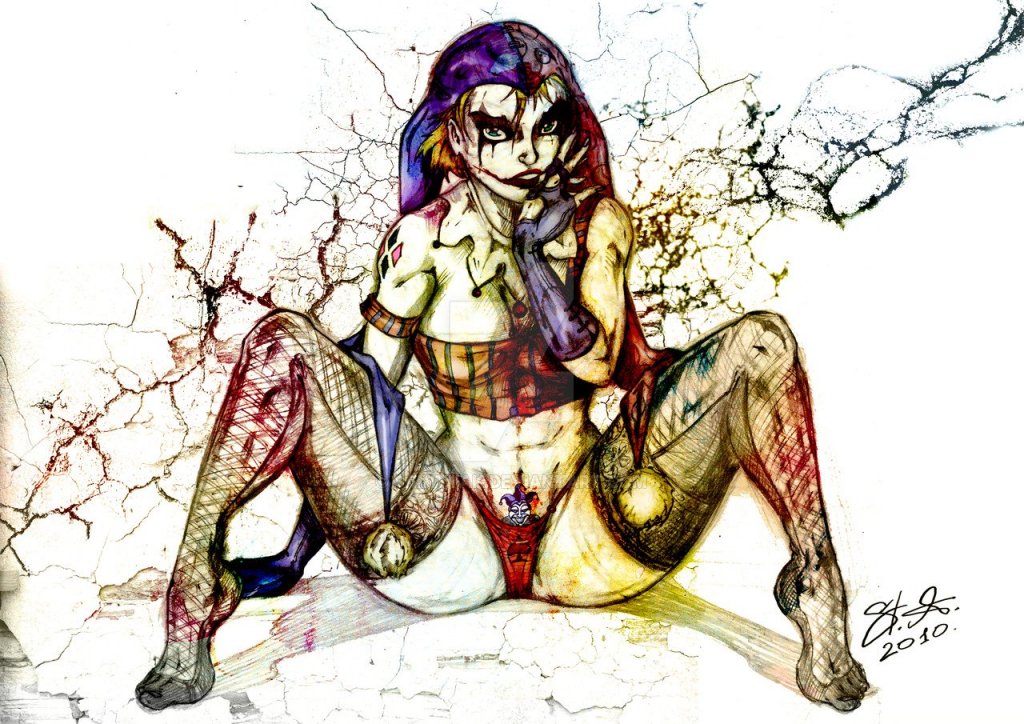 "This image of Harley Quinn is definitely one of my favorites. Sexy in its simplicity, her tattoos and the layers of colors tell the story here. With the current popularity of a character I've loved since childhood, I thought I'd share one of my favorite images of her. In jester outfit and joker makeup, Harley Quinn is a true sexual wild card. A card I'd love to play. Too bad my hand is full of Jokers. 😉"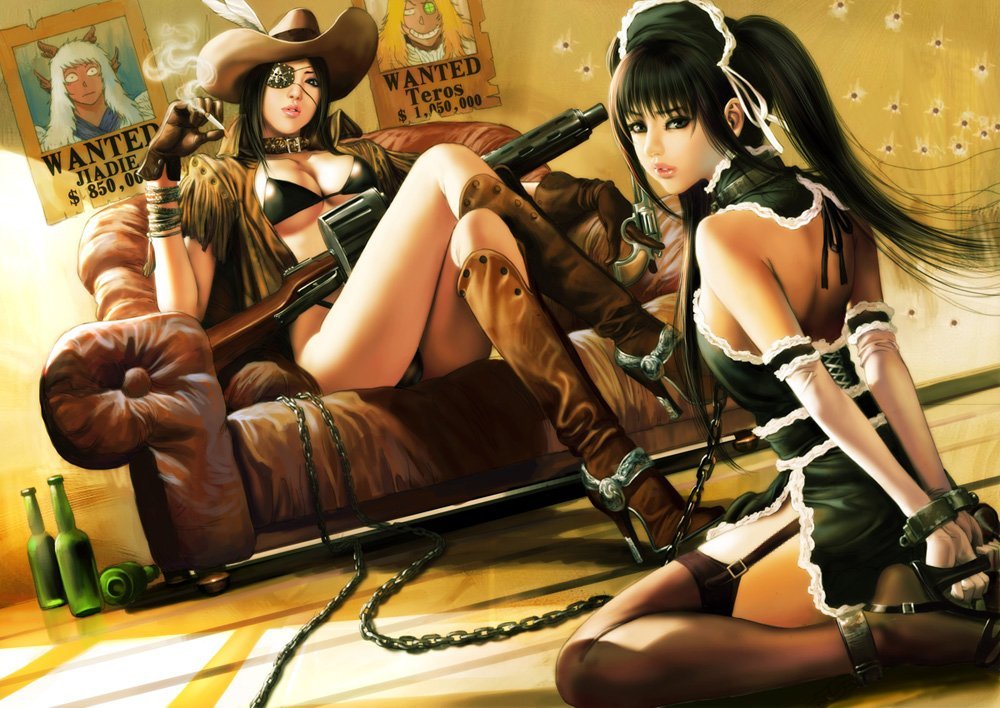 "A favourite artist of mine that I discovered way back in my early WoW days. In light of my recent return to the game, I thought it'd be appropriate to give him another bump. Not like he needs it. This guy is a legend. Killer nudes of main lore chars, and very, very sensual ladies."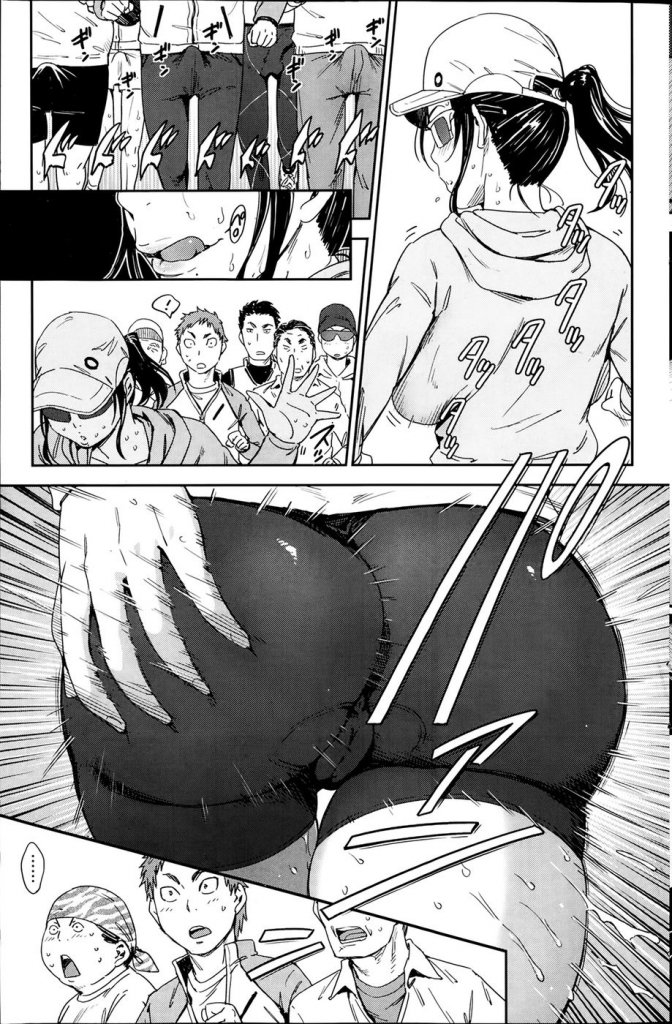 "They say the key to living a long life is maintaining a healthy diet and proper exercise. That's easier said than done, especially when one lacks the desire to perform such an arduous task. But in Konchiki's title, one man's desire to run stems from crossing paths with a curvaceous bombshell in spats on her routine jog. A must read title for ass fans, Konchiki takes readers on a noble quest to pursue 'dat ass!'"
That's all for this month. Tune in Labor Day for the next Staff Picks!