Ah, Christmas. Or Hanukkah. Or other holidays that seem to mysteriously pop up around this time of the year.  It's a good time to reflect on the year past…or not this year's been kinda meh, enjoy some presents, partake in too much eggnog or lapkes, and mock really silly year-end lists. But of course, what would the holidays be without some good quality porn? Or at least some picks by our intrepid staff here at Affect3D?  Take a looksie below, as we cover gift ideas, movies to watch while wrapped in a blanket, and the occasional bit of wanton destruction. Because really, isn't that what the holidays are for?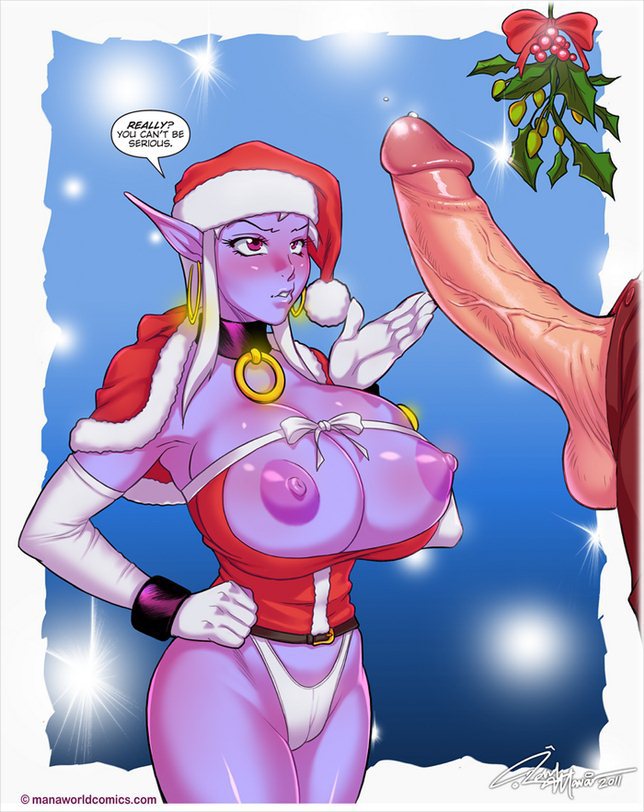 "One of my favorite Xmas-themed image sets from one of my favorite 2D artists guest-drawing one of my favorite 2D characters, Syx from Manaworld. Check out their web sites for the complete set and have yourself a Merry XXXmas 🎅"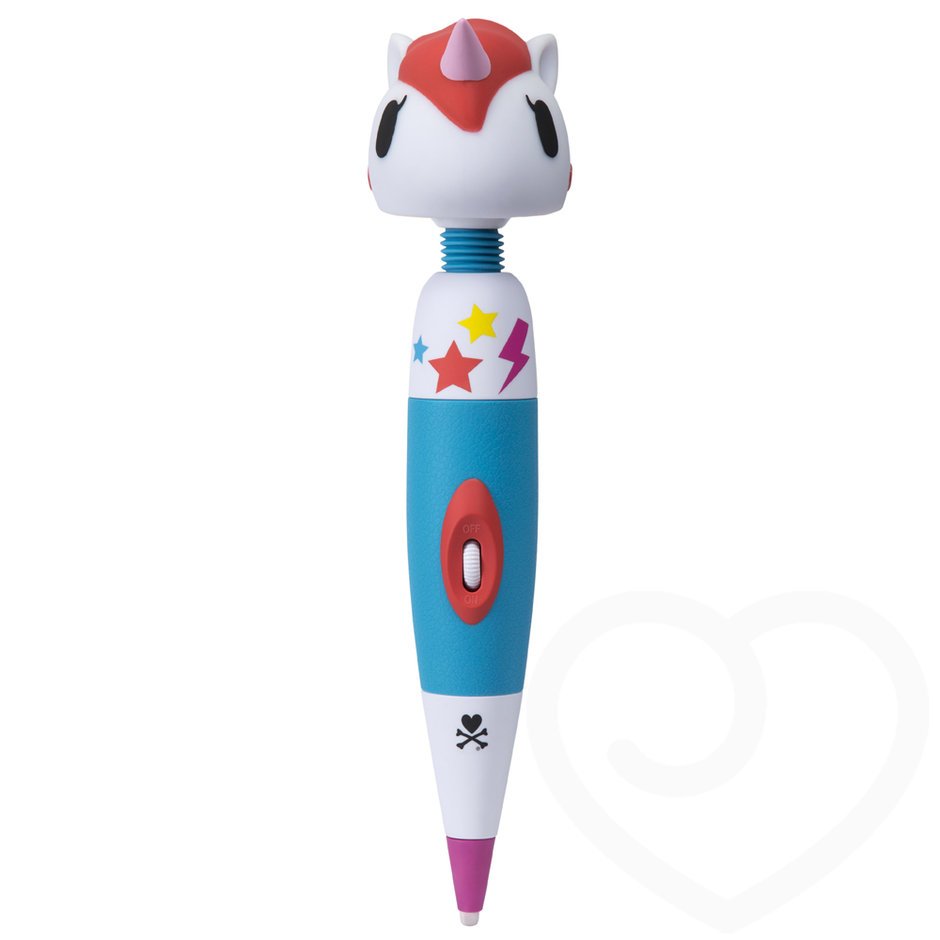 "On today's episode of 'Oh. My. God. I need this in my life right now' is the Lovehoney Tokidoki Unicorn Multi-Speed Wand Vibrator. I discovered this wand vibrator earlier today and the discovery caused my head to promptly and violently explode all over my 1-bedroom apartment. Fortunately, I am still alive because I was writing figuratively just now. That said, I am hopelessly in love with this vibrator to the point that I've already thought up a name for it. (Francis. I will call him Francis.) Now I just need to justify buying a wand vibrator that's bigger than my forearm and doesn't fit into an Australian power outlet. Anyway, if you or a lady friend is interested in some adorable orgasms, give this vibrator a look."
andi guinness – 11,000 Penguins VS Santa Claus Army

"Epic Battle Simulator is a game that will likely come out next month. To get into the spirit of the holidays and to hype the release of the game, the developer demonstrated a battle between 4,000 Santas and 11,000 emperor penguins. Coincidentally, the battle eerily conveys my feelings towards Santacons; those obnoxious events where morons looking for an excuse to get wasted dress up in Santa hats and/or costumes, pub crawl, vomit on the street, and punch babies. Make of that what you will."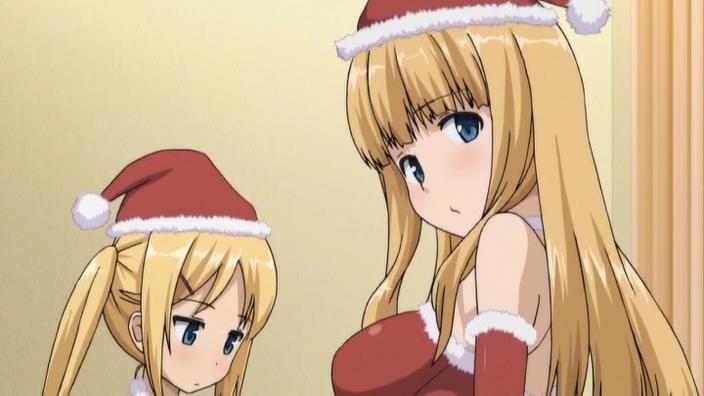 "It's Christmas time! And today I have for you some Christmas themed Hentai story, called Koiito Kinenbi. (Well it's actually only episode 2 that features Santa girls, but episode 1 is nice as well.) It starts off with a pretty girl that's a helper of Santa Claus who's giving out all the presents. However at the last house she slips of the roof and passes out. The guy that finds her mistakes her for being his present, and can't wait to play with her. Not hard to imagine what comes next, right 😉 And if one cute girl in a Christmas outfit isn't enough, her sister decides to join in later as well. It comes in both manga (by TakayaKi) and animation form (by Pink Pineapple and T-Rex)."
"If you haven't seen It's A Wonderful Life you should. I've enjoyed my fair share of Christmas movies as much as the next guy, but in my opinion, this is a timeless classic. It's a beautiful tale of an angel who helps a compassionate but despairingly frustrated businessman by showing what life would have been like if he never existed. If you're looking for a heartwarming film that'll put in the Christmas spirit, this old flick is one you should watch."
"Die Hard is a Christmas masterpiece and let no one tell you otherwise. Estranged from his wife and children, he flies across the country with the idea of reconciliation. He even buys a giant teddy bear! A+ Bruce Willis parenting. Anyway, he heads right for his wife's company Christmas party that someone poorly planned for Christmas eve (who does that?) hoping for a warm welcome and free booze.
And then BAM. German terrorists lead by a young and threateningly sexy Alan Rickman come and ruin Christmas. It's up to Bruce Willis to survive the escalated, expensive, and gun filled Home Alone company building and save Christmas. It's a great 80s movie where Bruce Willis has hair and discovers the importance of family just in time for Christmas and to be divorced in time for the sequel. Did I mention his wife's name was Holly? You just don't get more Christmas-y than that."
morfium – Carol of the Bells (for 12 Cellos)
"I usually don't like Christmas Songs but the interpretation of this one by the Piano Guys is quite nice. Probably because it is one without vocals. When I hear other versions of the song, the vocals (mostly choirs) remind me at some drama or horror movie."
"Unfortunately where I live it doesn't snow so it doesn't quite feel like Christmas. Luckily for me I have plenty of movies to get me in the holiday spirit. One of my favorite movies is Tokyo Godfathers. Three homeless friends find a baby on Christmas Eve. While searching for the baby's birth parents, their pasts are revealed to one another in a series of odd coincidences. By revealing these pasts it teaches us about forgiveness and family. While you may feel like you've ruined whatever relationship you have with your family it may not even be the case. Sometimes it just takes a little forgiveness. If you're wanting a heartwarming story with a bit of quirkiness then this is a good movie to look into."
shad – The Man in the High Castle
"Being happy and content over Christmas break seemed like just the right time to dive into the alternate reality of the latest season of The Man in the High Castle. The show not only make you look away in terror at the atrocities of a horrific alternate reality but at times even sympathize with the so called bad guys. At the end of the we are all human, with our friends, families and loved ones but over-arching political situations turn our lives topsy-turvy. It's quite the thought provoking thriller to enjoy if feeling at ease in your merry Christmas spirit seems just too mundane for the holidays!"
Elayn Wilde – Christopher Lee: A Heavy Metal Christmas
"Count Dooku, Saruman, Dracula! Christopher Lee was a legend who gave us a delectable taste of the dark side for years. But he also sang Christmas songs. Not just any Christmas songs, metal Christmas songs. It makes perfect sense given the pedigree of darkness he gave us over the years. So take the time to listen to that powerful voice give you some holiday cheer, and remember the legend who gave us so much entertainment."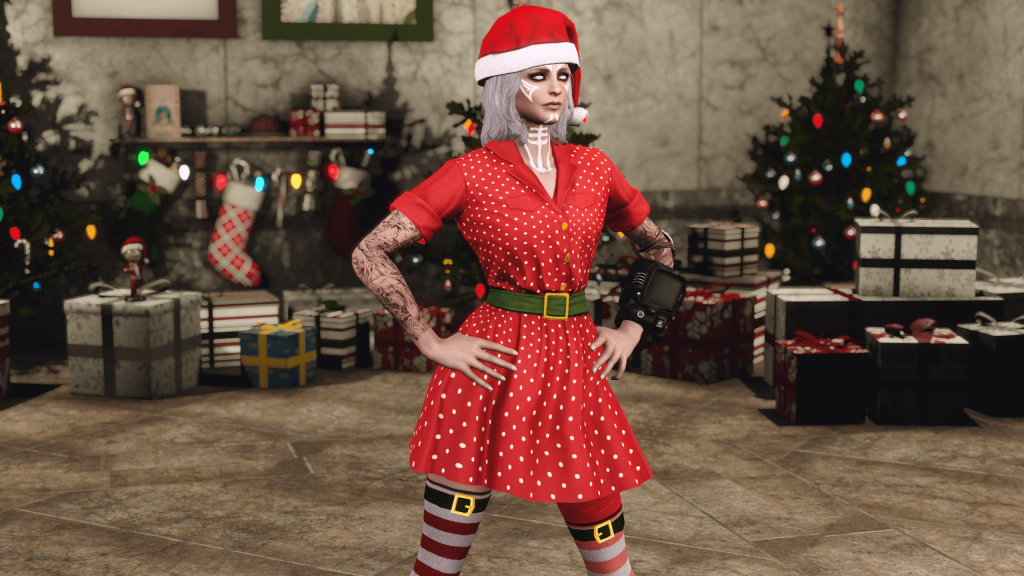 "If you've been spending the holidays playing a lot of Fallout 4 like I have, here's a good mod to bring the spirit of Christmas to the wasteland! I never usually have much trouble bringing atmosphere and coziness to my elaborate settlement builds, but it does kinda lack that special holiday feeling every now and again. Now, what's Christmas without a bit of snow? For this we have the Frost survival overhaul! That's link #2. It's a full overhaul of the game, so not a mod to take lightly. It's the hardest variation of survival you can possibly get in Fallout 4. So between a miserable death in a nuclear winter, and the ability to hang a Christmas stocking from your chimney before you croak, have a Merry Christmas!"
Franaus – Westworld
"Now you may ask, what's Christmas-y about this show? Simple – Everything. Let me explain: for those of you living in a cave, Westworld is a Netflix show that centers on a dystopian world in which a new kind of theme park offers an immersive experience (to put it lightly) in a completely re-fabricated 19th century western environment (as in cowboys and Indians). This show deals with classic themes such as virtual-reality, cloning, AI and rebellious robots. And this is where the Christmas aspect comes in.
I'm sure you'll agree that Christmas is all about family and giving. However, in my view, it's is also an escape, a simulacra that allows us to engage in a separate world complete with theme songs, ceremonies and pomp. In short, Christmas is a different form of reality – one which enables us to disconnect and indulge. And that's what Westworld is to its visitors. I've been binge-watching it all holidays, so make sure you check it out."
Thanks for checking out this month's Staff Picks! Come back this evening for a special Christmas present by miro himself!