As we noted on Friday, this month is the 5th anniversary of Affect3D, and the 3rd anniversary of the Affect3D Store! (Fun fact: we didn't realize it until the day of. Go us!) We have a lot of festivities to celebrate with it, but more importantly, we want to bring back some old favorites. That's why we're reviving our Staff Picks! Many of the staffers, including miro himself, offer some input on what's been entertaining them recently. Given today's holiday, we also have a couple star-spangled picks this time around. We hope you enjoy!
miro: Paragon

"Epic Game's stunning new AAA moba title Paragon comes a trailer to match, but what makes it stand it out is that it's completely rendered by the Unreal Engine 4 in real time. This is another fascinating example of the lines blurring between movie production and game engine cinematics. Soon enough you'll be able to produce feature film quality with game engines that are available for free to developers and animators. And the additional tech feature provides an in depth look at some of the techniques used to achieve these amazing real time effects."
Supro: Two Adults Read an Adult Story 2: Shagging Me Nan
"Have you ever imagined what it would sound like if two grown men did a dramatic reading of a hentai manga that translated in Bogan English [Think Australian rednecks -ed.]? Me neither. But once you watch this video, you'll find yourself laughing to the point where you might hurt yourself doing so (I know I did)."

"Over the last month, Luke Daniel's reading of the Iron Druid Chronicles has been my constant companion. Atticus O'Sullivan is an ancient Irish Druid, favorite of seductive goddesses and ingenious survivalist. His sassy and pop culture filled outlook combined with interesting characters and characterizations of pantheons world wide make this series amazing in every right. I'd recommend the audiobooks, specifically, as Luke Daniels does a reading so on point it's like listening to a great movie with sex and sword fights."
andi guinness: SGDQ 2014 – ZZT Speedrun by Cosmo
"This week is Summer Games Done Quick, a charity speedrunning marathon with all proceeds going to Medicins Sans Frontieres/Doctors Without Borders. While I could show off the segment from last week's Late Show with Stephen Colbert featuring Super Mario Brothers runner MitchFlowerPower, I'd rather show you my favorite speedrun from the marathon's history: The ZZT speedrun at SGDQ 2014 by Narcissa Wright (fka Cosmo Wright). Get ready for speechlessness. And/or the best 6-and-a-half minutes of your life."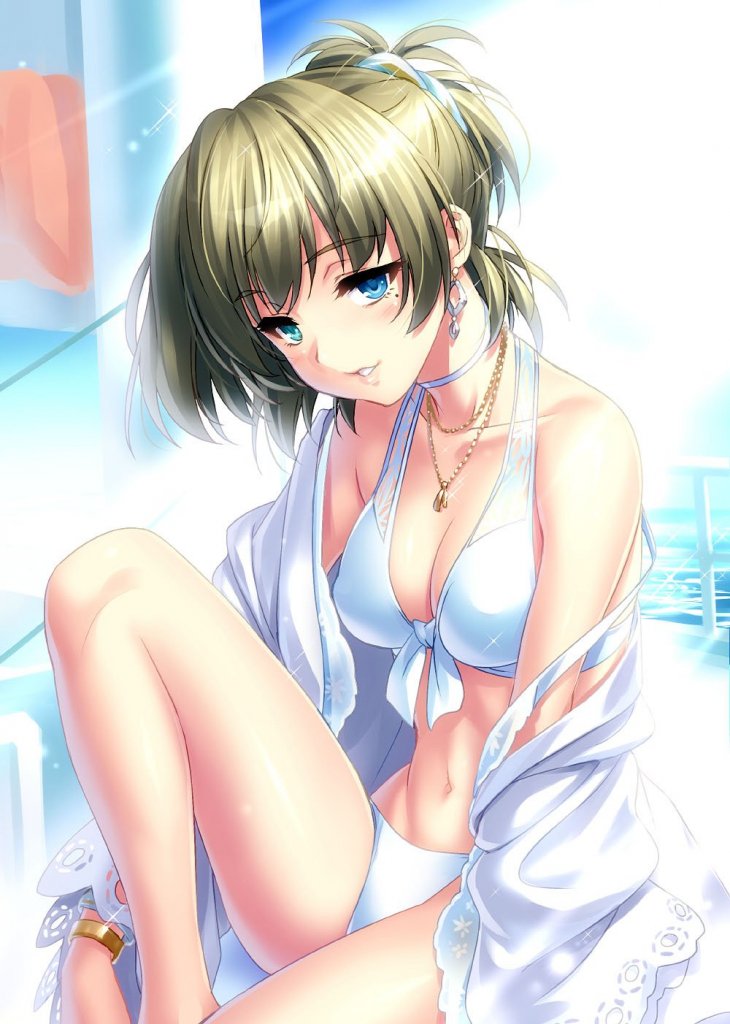 "I'm from some place in Europe so no national holidays for me. However I did recently take some days off to go on a short vacation, so my mind is mostly still filled with summer thoughts. Which is why I decided to search around for some nice anime images to perhaps decorate my computer desktop. I then ended up on pixiv and found a new great artist, called Zen. This here is one of his creations. I love the atmosphere it gives off." [Alternate link to image]
The Dude: Warcraft: The Beginning OST by Ramin Djawadi
"What does a 3DX artist use as background music during production hours? Well, as you might imagine, it's not an untz-untz-untz porn score. In fact, it's usually either movie OST's or trance podcasts for me. Last time I participated in a staff pick I chose a single song, this time I have an entire score. Speaking as an oldschool WoW player and all around Warcraft fan, the new score by Ramin Djawadi (Game of Thrones, Pacific Rim), is nothing short of brilliant."
Alexa: Gate
"Aside from watching horror movies like a crazy lady there have been many anime titles I have decided to check out. In honor of the 4th of July weekend I've opted for the anime Gate. It's full of action! Explosions! War! Magical girls! Flying dragons! Wait, those aren't very patriotic…..oh well. When soldiers from another world come to kill, steal and destroy what do you do? Go to their world and show them who's boss of course! This series is very well written and I recommend it to all anime fans. I cannot wait to watch the second season."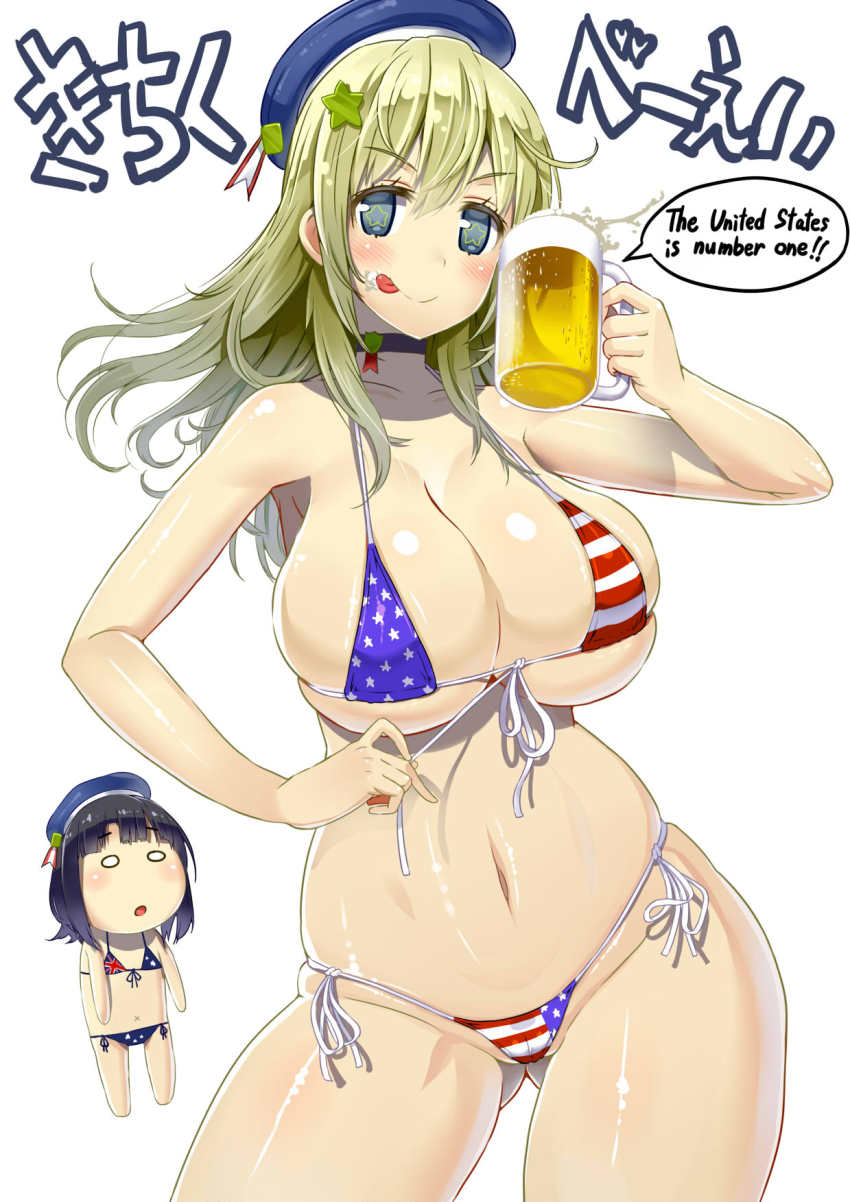 "No matter the political situation, in the wake of 4th of July, hentai artists waste no breath to appease one of their largest demographics, Americans! From kinky Captain America spin-offs -sometimes even a buxom gender-bent version- to standalone hi-res posters, hentai pays tribute to this nation with more dedication than any other country on Earth barring perhaps Japan. There are few things that can so unanimously bring together such polar cultures: a love for the forbidden, the sexy and just damn good art! Maybe in time we'll see Canada themed works as well. We can only go higher from here!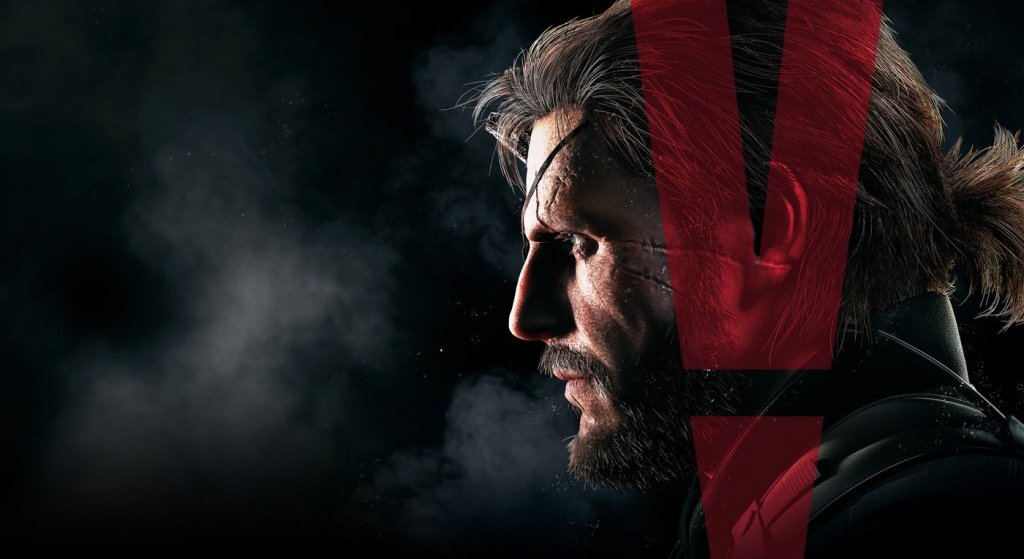 "There's nothing that makes me feel more patriotic than playing as Big Boss in his harrowing adventures to spread his influence across the entire world. May your allies revere you and your enemies fear you as you strike vengeance against XOF. If you haven't played this game yet, you should!"
That's all for Staff Picks. Keep your eyes peeled, as more will come in the months ahead!