Well, summer's about here. I can already tell because, oh hey, we had a heat wave last week. That's pain. Which brings up the question of the viability of air conditioners: Should I get one? I mean, I can go outside and learn to love the heat, but then I'd get mosquito bites. 🙁 So what's a pornographer like me to do? Hot sweaty action is out of the question.  Well…I could watch or play something.
Below are this month's Staff Picks, which is all about keeping cool while entertained.
miro – CGI VFX Breakdown of Attraction by Main Road Post
"Time for another VFX breakdown, love these things. This time for a little-known Russian sci-fi thriller called "Attraction." Not sure if the movie itself holds up, as I haven't actually seen it but the special effects are top and it's always interesting to see how these are put together. Check it out!"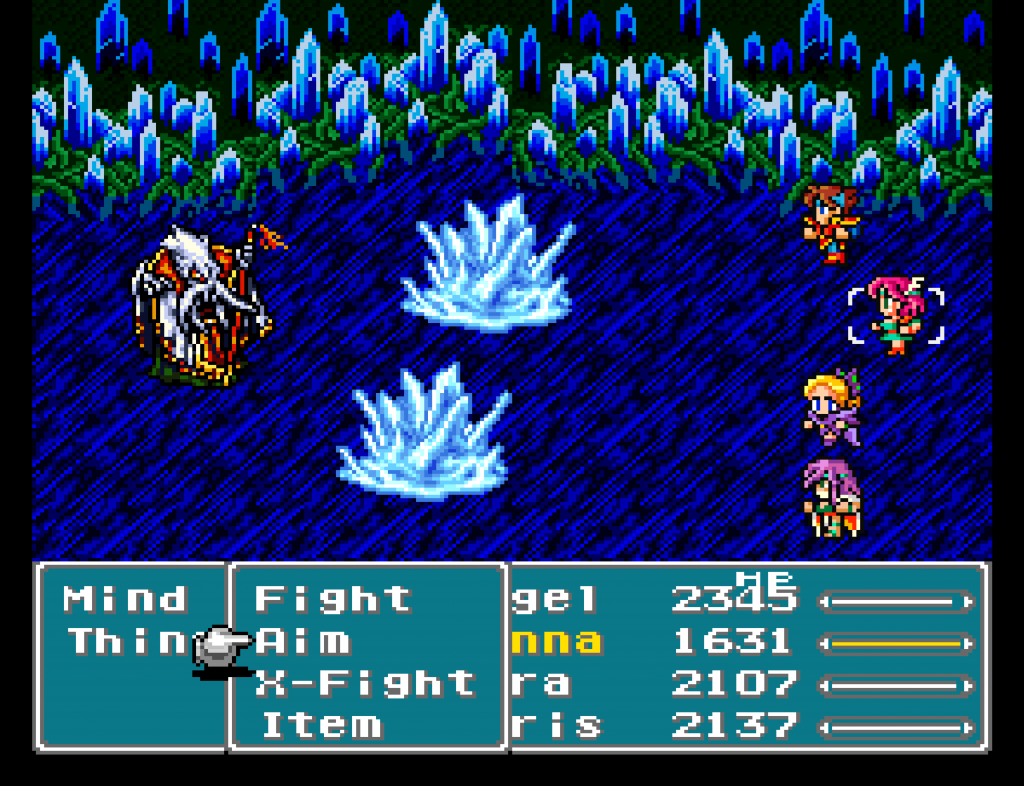 "This year is the 25th anniversary of Final Fantasy V, the best Final Fantasy (fight me). What better way to celebrate than with a FIESTA? 🎉 Four Job Fiesta is a yearly summer charity event, in which players can register on the fun and support Child's Play. What makes it a fiesta? Simple: While the game normally allows you to switch Jobs (aka classes), you can't during the Fiesta. Instead, Greg (aka Gilgabot) will assign you a job after each crystal is shattered, and you must stick with all four of them throughout the entire game. This creates a unique and interesting challenge that you must overcome. Any version of FFV will do…save maybe the iOS version. Eww.
Moreover, there are rule changes you can ask for which ups the challenge, from no rod users (i.e. Mages) to having access to only the original jobs from the original Final Fantasy. So there's no end to the wackiness that can come into play. Finally, it's a fun game to pick up. So try it out! It started yesterday, and lasts until August 31st."
Elayn Wilde – The Creature Below
"It's a shame that movies with the prefix "HP Lovecraft's" before the title generally suck. Good thing this one doesn't. Is this a "good" movie? Not really. However, it grabs the HP Lovecraft checklist and checks all the boxes. While never using any of the major buzzwords, you know it's Lovecraft fanservice.
Don't be misled by the cover image though. There is no naughty tentacle action here, even if some of the practical creature effects resemble the sort of pool noodle monstrosity that Maria Ozawa or Hitomi Tanaka have found themselves wrapped up in. Sex in a Lovecraftian setting is generally a bad thing (see: Dagon) [editor's note: That's because Lovecraftian writers are no-fun ponces! 😛]. Anyway, enjoy 😊"
Alexaazuline – American Gods
"Neil Gaiman is hands down my favorite author of all time. More importantly 'American Gods' is my all time favorite book by him. You can imagine how ecstatic I was when it was announced that it was being turned into a television series. In a nutshell Shadow Moon receives the news that his wife has passed whilst being released from prison. Upon traveling back home to attend the funeral he meets a guy who claims the name Mr. Wednesday. From then on nothing will ever be the same for Shadow. The 'new' gods are wanting to eradicate the 'old' gods and for our protagonist – he's unknowingly now in the middle of it. If you're into mythology and folklore then this is definitely something you want to look into. You won't be disappointed."

The Dude – Transformers: The Last Knight
"What possesses a man to recommend a Michael Bay movie on the internet of all places? Don't I know that nobody likes Michael Bay? I don't care! I love Bay's movies for their cinematography, and I love the Transformers movies because of their exquisite CGI. Well, and also because of the robots, and the explosions, and everything else. So there are a lot of reasons for me to like Michael Bay, but as a 3D afficionado the computer animation has to be the prime reason. Prime. Geddit? [Editor's note: Groooooaaaan] Bad puns aside, I always recommend these movies to people. Even if you don't care about the story (insofar as it's coherent), or the Transformers themselves, it's a two-and-a-half hour long tech reel if nothing else."
Bianca Rose – Baby Driver
"If Shaun of the Dead, Hot Fuzz, World's End, or Scott Pilgrim vs. the World hasn't already changed your life, I'm going to need you to stop reading, go and watch Shaun of the Dead at the very least and come back when you're done. Great! Now that everyone reading has seen comedic magic, I'll tell you about Baby Driver, a film by Edgar Wright. This weekend, I got to meet him at a convention (yeah, I know. I'm STILL fangirling) and see an exclusive early partial showing of the film.
Let me tell you, it's got all the excellent music and editing that makes an Edgar Wright film and is chock full of car chases, sassy Jamie Foxx one liners and a pretty good shootout. Baby is a young getaway driver who listens to music while pulling off amazing car stunts and get away. With excellent choreography and all the genius of Edgar Wright, it's a must see. My recommendation this month is to see all his movies, but primarily Baby Driver when it's released later this month in the U.S. and during its various other releases."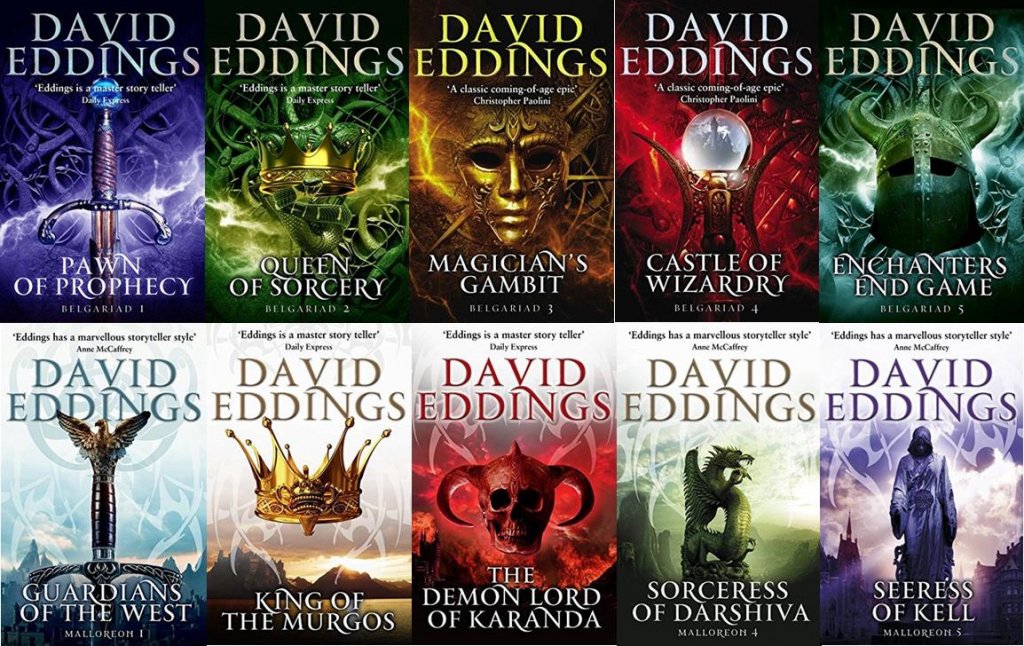 "One of my all-time favorite series of books. Perhaps the most influential story I have ever read, when it comes to my own love of worldbuilding and storytelling. I usually tend to binge read these books about once a year, and every time I do, I remember why I love them so much. With 10 books in the main story and another 3 companion books, David Eddings has a created a huge world to explore, and a large cast of characters to enjoy."
Shad – Park Chan-wook
"Park Chan-wook is something of a visionary! He's almost singular in his ability to portray tragedy and vengeance hand in hand in his films. For those who may not know he's the director and writer behind the grossly popular Vengeance Trilogy.
The films themselves are standalone, but tied together through their common theme of the sheer futility of revenge. His films take unexpected turns but not in the way you'd expect from, say, M. Night Shyamalan. The raw emotions and often comical situations in his scenes will surprise you. Humor bleeds into his scenarios as you realize it's our subconscious defense mechanism at play. Check out his latest, The Handmaiden!"
Franaus – Animal Kingdom
"Based on an Australian movie by the same name, this drama packed show is by far my favorite of the year. Heists, surfing and guns as well as a matriarchal family head that reminds me so much of my late grandmother it's downright eerie… all set to an LA/Venice beach backdrop – what more can you ask for? It's into season 2 now and the dysfunctional family has me eagerly awaiting new episodes every week. Plus, the show has a killer theme song.
I really love the grungy feel to this show. It's not just another idealised and mellow portrayal of life in the Californian metropolis, but rather a gritty depiction of a family steeped in violence and greed. Despite this however, the characters are relatable and lovable – even at their worst. I highly recommend it!"
Thank you for enjoying this month's Staff Picks! For now, enjoy this video introducing FIESTA: