So, last week, it was my birthday. Yay! 🎂 I like birthdays. They're the sort of the only day where you really have time to yourself. There's no need to do "something for the season," for it's all about you. You can take a day off, indulge a little, have some fun. Maybe even enjoy some porn for a change! (What? You think we just watch porn all day here? What nonsense 😛) Fun fact: Last Wednesday's Media of the Day happened because Bianca asked "You have any birthday requests?" It took some thought, but…well…you know. 😆 – andi
(Also: VincentCC's birthday is tomorrow! (March birthdays wooooo) Show her some love on her Tumblr, much as we have in the past…)
Anyway, here are some birthday monthly picks for you: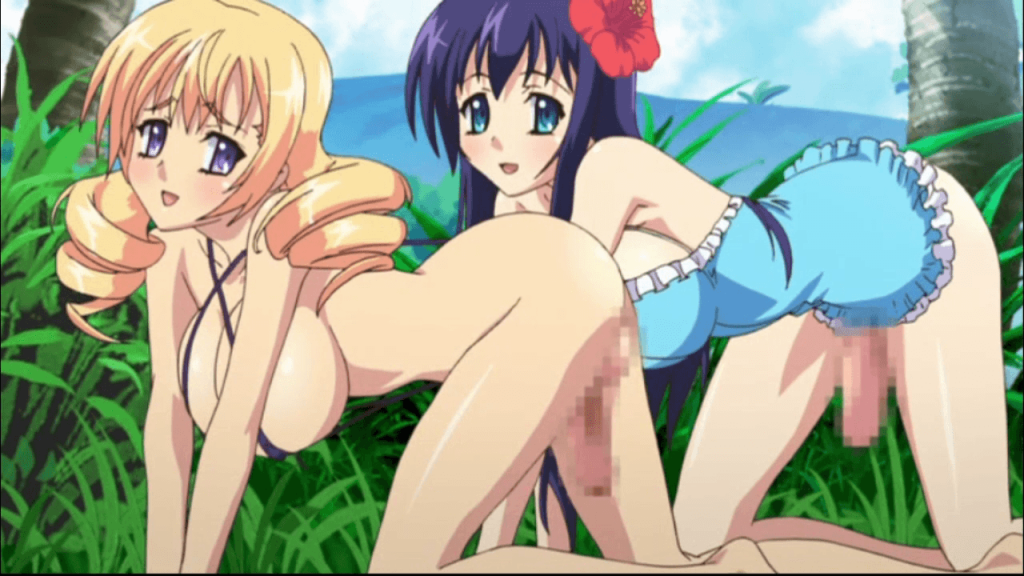 "Okay guys, I know you're sick of the monster porn proselytizing and want to go back to dickgirl stuff. Well, here's a fun one for you. I'm not into hentai stuff lately, but I really enjoyed this one because it's incredibly hilarious. Two J-Pop idols are trying to make it big as a duo, and often prank each other. Both are futanari. Both are also massive idiots. This, of course, leads to comedy. While I wouldn't say the writing's great, it does have the feel of a Farrelly Brothers comedy, back when they could still do that. The opening of Episode 2 in particular is a laugh riot…and one of the few cases where the censorship actually adds something to the moment. Come for the girls with dicks, stay for the absurdity and stupidity."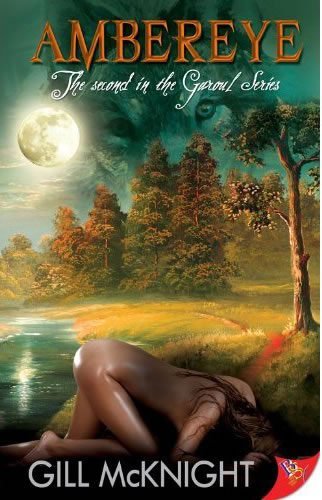 "Ambereye is the second book in the Garoul series by Gill McKnight. Don't worry about that though, it is a standalone story, and the characters from the first book are there mainly to check in on the previous couple. Anyway, this is a paranormal romance that revolves around a woman and her boss…who happens to be a werewolf. After some office hijinks, the two end up at the Garoul family land, and comedy and sexy times ensue. It's like The Howling, but gayer. Did I mention the awkward horny werewolf? Seriously, it's great."
[Disclaimer: I've done work for Bold Strokes Books, the publisher of Ambereye, in the past.]
"Sometimes people tell me they've been long time futa fans and only just found out about me. My gut response to that is always 'how is that possible?' Which is of course impossibly arrogant, but part of me always thinks that the Internet ensures that I'm found far and wide. But recently I was on the other end of this feeling. I only just found out about Tricia Fox! As a lesbian porn and ultrafit glamgirl afficionado, how the hell was that possible? It just serves to remind us that the internet is a big place, and full of unearthed gems. Especially Tricia's videos with Monik are steaming hot. I uhm… I'll be busy for a while."
Bianca Rose – First Contact by ReginaPrimata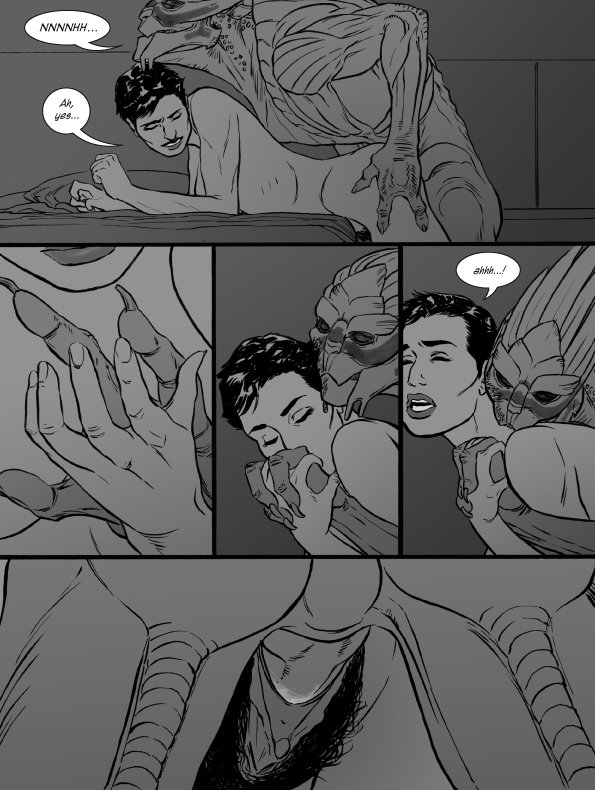 "In the theme of the month, my pick for you is First Contact. I'm a huge Mass Effect nerd and almost always my romance is Garrus. He's the first to follow you and he'd follow you into hell. And he has. First Contact (a title play on the in-game war) is the story of the one hell Garrus has followed you into that you're not quite to sure on: love. First Contact pokes fun at human x alien issues and then gives you a sweet look at stolen moments during a war. It's raw, sexy, sassy, and in my opinion, the best of the Mass Effect Fan Art."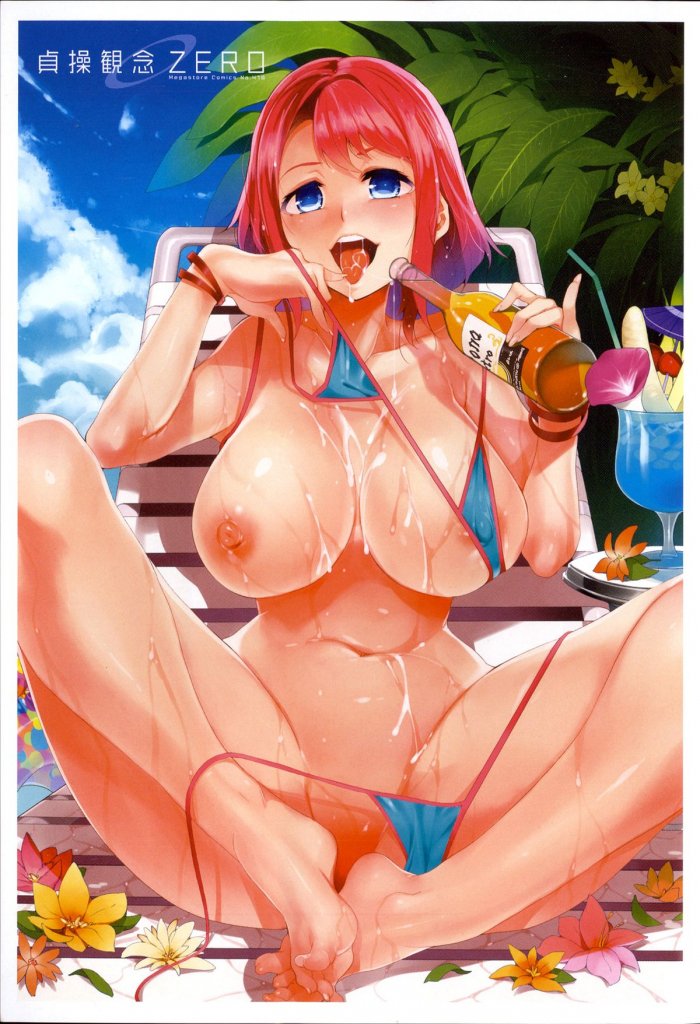 "It's no secret that every now and then I crave me some hentai. And there's one of those few artists who has yet to ever disappoint me, Mizuryu Kei, aka Alice no Takarabako. As a master of the sultry, sloppy and lustful his works are the stuff of legends. Here I'm just showcasing just one piece from an almost 300 page omnibus, the Teisou Kannen Zero. Over time he's become a master of the infamous ahegao but his stories still vary as wildly as his scenes. By creating a niche in the industry that only he seems able to sate, he now releases long story arcs between hiatuses. Check him out for yourself if you haven't yet read classics like MC Gakuen or Royal Koyanagi."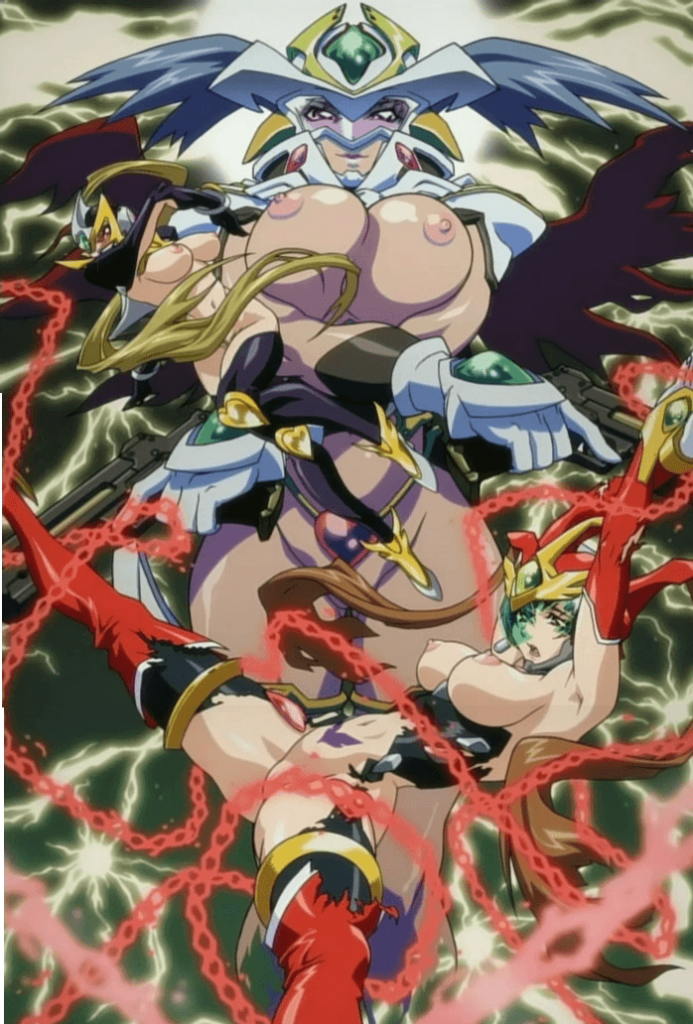 "My fascination with hentai is one of the few things most people know about me. While going through my collection I stumbled across Angel Blade. The story revolves around a college girl named Moena Shinguuji who discovers that she has secret powers. She becomes Angel Blade, a scantily-clad hero who defends the innocent women of Aquatokyopolis from the mutants of Dark Mother. Watching well-endowed women from beginning to end kicking ass is a sight to behold; however, sexual encounters is her kryptonite and it renders her helpless. It's a good mixture of action and sex and for those who take a chance with this and want more never fear! There is even a sequel entitled Angel Blade Punish!"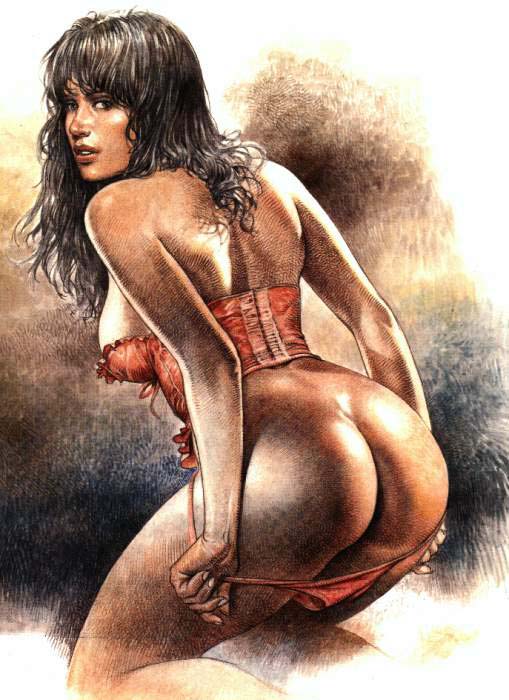 "Druuna is the curvy protagonist of a famous comic book franchise by the same name published in the 1980s. Call it what you want, but the line between pornography and erotica here is very, very vague. In any case this young heroine has to fight (and fuck) her way across a post-apocalyptic landscape in which mutants, soldiers and perverts struggle to survive. Whilst this franchise definitely needs to be taken with a grain of salt – especially if you consider it's tendency towards misogyny, the artwork is in my eyes is unique. It's also pretty damned sexy."
Belaal – Marion 13 by Cabaret3D
"With the main theme being simply erotica, I wanted to bring a new sexy lady to your attention. Her name is Marion, brought to us by an artist named Cabaret3D, and she loves looking sexy. There is something to be said about the vintage style pinups. Sure they don't show as much, but that is the allure. More left to the imagination, and the viewer can just enjoy a beautiful body, being beautiful."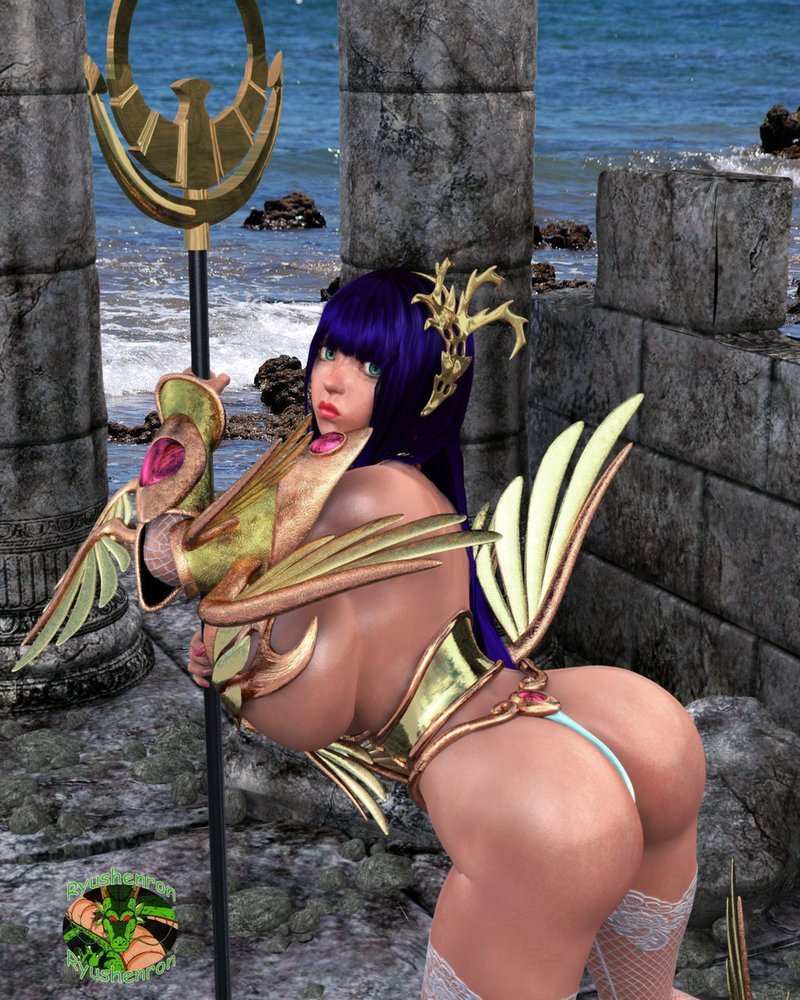 "It's tough being a goddess in a human body. While Athena can call upon her divine powers to aid her Knights in their fight against Hades, there's a limit to how much her host can withstand it. Saint Seiya (Knights of the Zodiac) has always been one of my favorite anime series growing up and the gentle, yet powerful Sasha (Athena) was one of my first anime crushes. Ryushenron brings the goddess to life in this beautifully detailed render, exposing her best "assets" after a long day's work. Enjoy!"
We hope you enjoyed this month's Staff Picks!