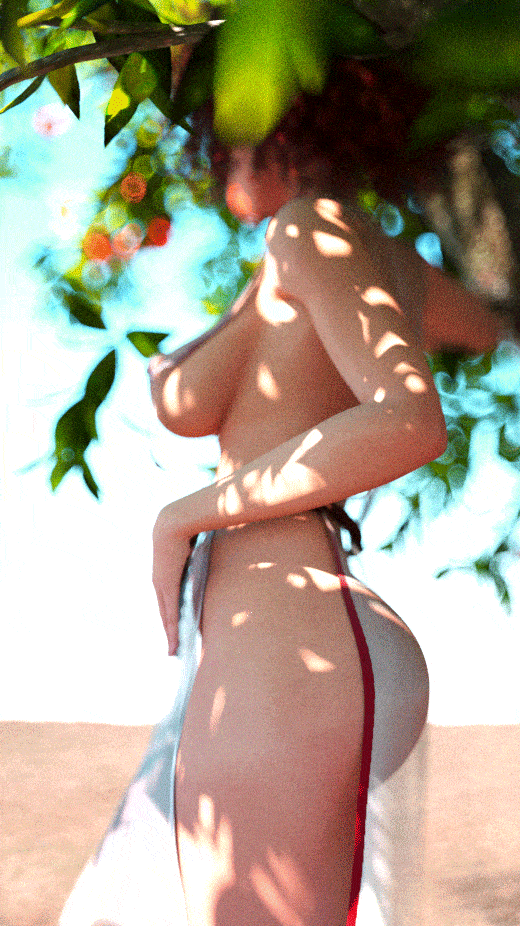 Smerinka sent us some images of a new character and setting in the works. Ladies, Gents and other interesting people – meet Tinatin. Franaus and Anael both had a few things to say about this curly haired beauty.
Franuas: This lithe young woman seems to spend most of her time lazing around in a seriously horny state. I mean, you might say – well what better way to spend your time? And you'd be right! From her ever so slightly sunburnt skin, to her plump pussy lips ripe for the taking, I already love her. This girl seems both natural and sensual – a match made in heaven if you ask me.
I love how Smerinka plays with shadows and movement here. You can almost feel the soft ocean breeze caressing your skin, whilst you approach the stunning Tinatin to taste hers. I'll let you discover more of this creature below!
Anael: Is Tinatin a tintin reference? Hmm… Smerinka's new model is lovely. Curly-hair, green-eyes, red hair… Fair skin and big breasts are also a bonus. Classic choices there.
The shots show her off beneath an orange tree, with a vague dirt background. Perhaps she's Californian?
I really like the GIF presentation of shots for her; there's a fantastic artistry to quality GIFs, and these are subtle, yet highly attractive. The sense of a windy plain beneath the tree, shadows of its leaves playing across naked skin, is just beautiful. Love those details.
And, unsurprisingly, Tinatin is very turned on and eager for sex. That's very promising.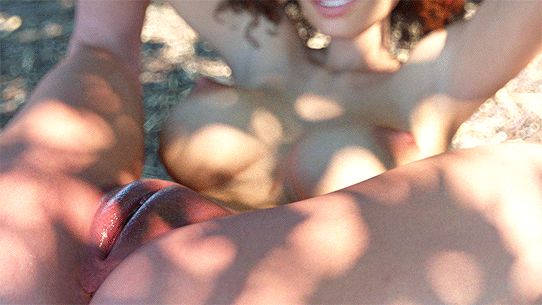 But who will Tinatin be spending intimate time with? Guess we'll have to wait and see.
You can find more of Smerinka's work on their Patreon, and follow their updates from their Twitter (at least we can still post sexy things there). And damn, I like what's at the top of their tweets. We always need more dickgirl games (never too many).