Watch the Full Trailer for Sensual Adventures: Episode 3!
I'm happy to say that the hype was TOTALLY REAL. *wild cackling* Ahem. I mean, it's finally Friday, and the full trailer for Sensual Adventures: Episode 3, The Exhibition is now out. And it totally shows off some beautiful sex-animation from Puppetmaster and some amazing voice-acting from Marie and Deeji. Such a tasty treat.
I regularly see feature movie trailers worse than this. (You know you're doing well when you get that kind of compliment.) The animation is smooth, the faces animated with reactions and pleasure (thanks to Puppetmaster, and really every artist who does this <3), the setting is interesting, and… well, enough gushing. You can get everything you need from watching the video.
Episode 3 will be releasing on Friday May 31st (ah, now Puppetmaster shows their sadistic side – that's such a long wait!) so make sure to calibrate your calendars to get it on launch.
Oh, and also – we have a new GIVEAWAY coming soon for members of Puppetmaster's mailing list. If you're not already subscribed, sign up with the form below for get a chance to score a FREE copy of this next episode.

It's Here! Sensual Adventures: The Game!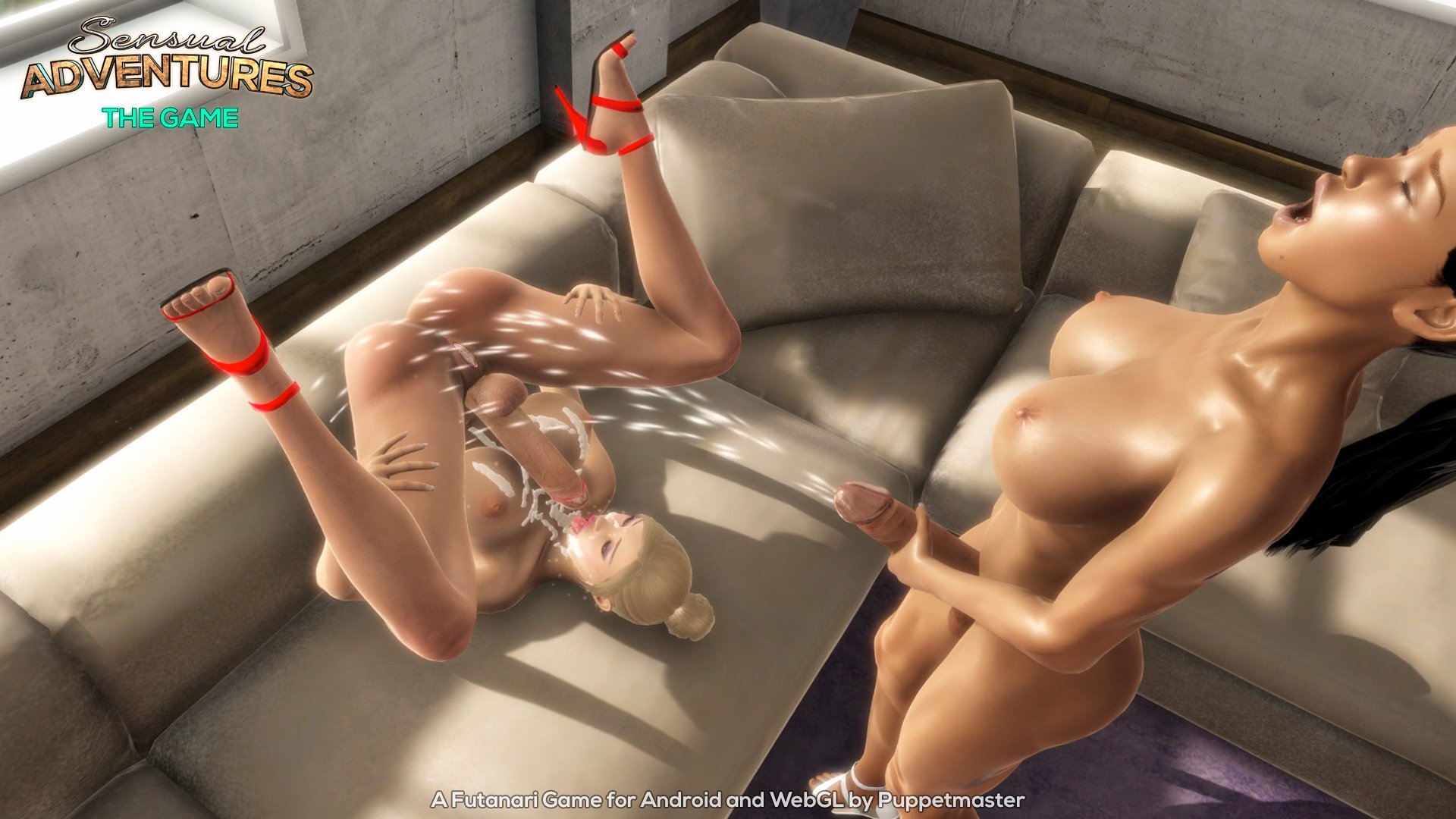 The year may be coming to an end but there is plenty to look forward to beforehand! Today Puppetmaster is releasing Sensual Adventures: The Game, a new 3DX sex game available in the Affect3D Store!
Words cannot describe how excited I was to see another game from Puppetmaster… Especially something involving Brittany and Trinity. (If you haven't seen Sensual Adventures and Sensual Adventures 2 then do yourself a favor and hop to it! You won't be disappointed. 😉 Also there's a bundle you might be interest in!)
Sensual Adventures: The Game has more or less the same feel as Brittany: Home Alone. In Quick Play mode you control Trinity in Brittany's apartment and there are hearts within the room you can click on. Each one brings you to Brittany and Trinity fucking in different positions. With each position you are able to change the camera angle, speed and who is fucking who. Also, you have the option for anal or vaginal penetration. I'd be lying if I said I didn't get turned on playing around with this.
Aside from quick play there is also story mode which will become available later this month. In the meantime you have 8 positions to choose from and loads of different combinations. Be sure to keep your eyes peeled for updates for the game too so you don't miss out on Story mode! Snag your copy of Sensual Adventures: The Game today for $20.00!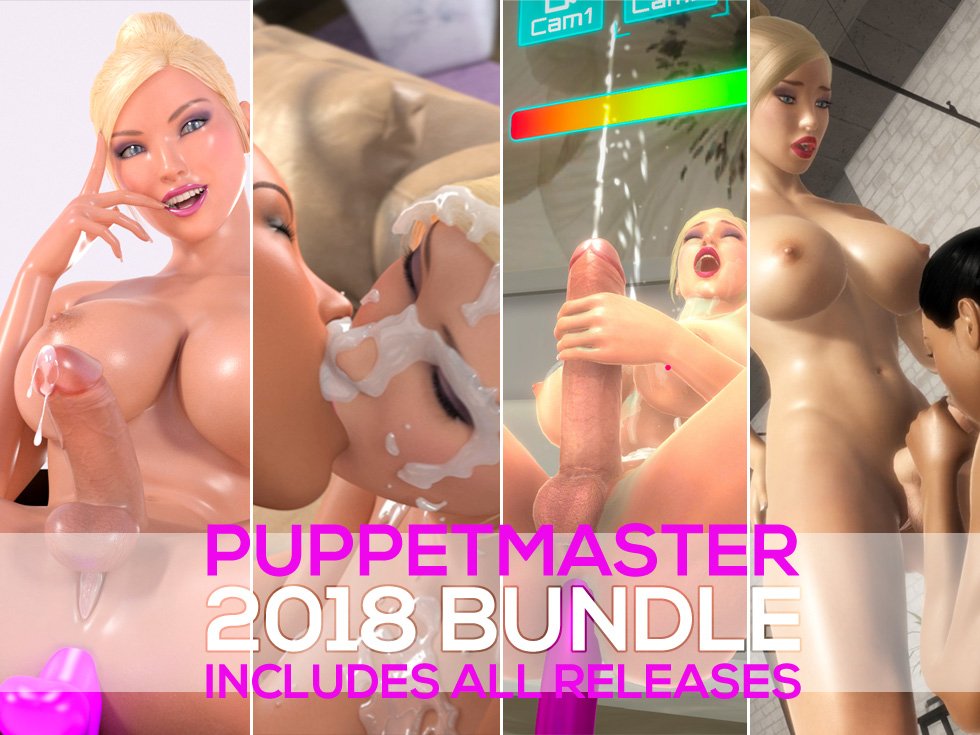 As mentioned above, there are also some Puppetmaster bundles available for those of you who have never experienced the world of Sensual Adventures before. The Puppetmaster 2018 Bundle contains all of Puppetmaster's releases to date for the discounted price of $69.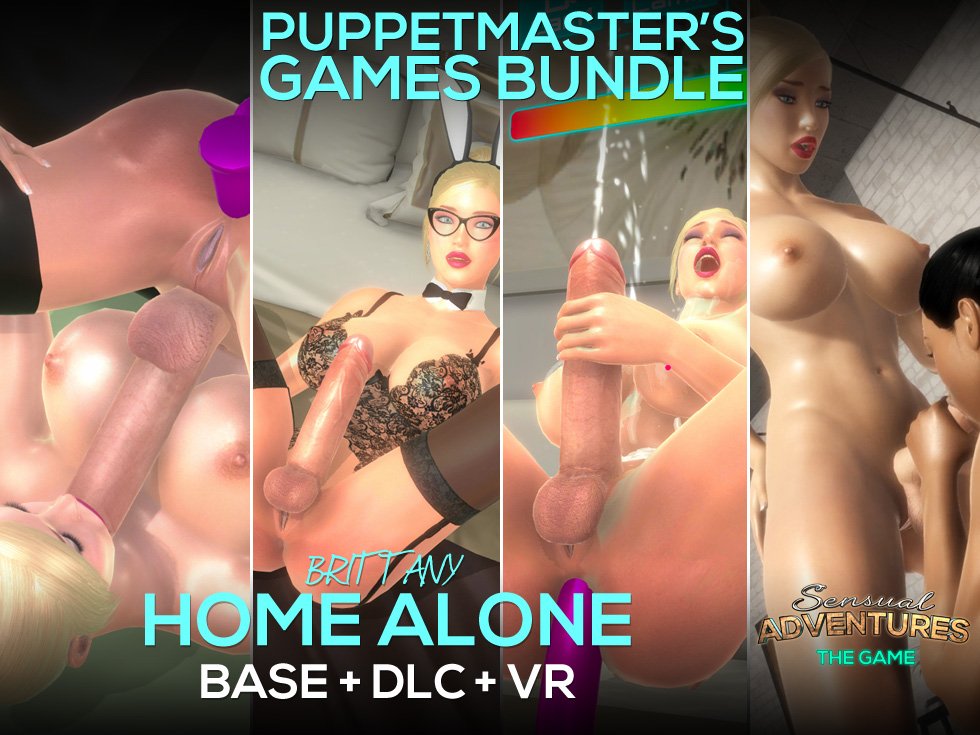 If you've already seen Sensual Adventures, but never played Puppetmaster's games, we also have a Puppetmaster Game Bundle for you. This collection contains both the Brittany Home Alone and the DLC, as well as today's release, Sensual Adventures: The Game. Additionally, the Brittany Home Alone VR version is included for those of you who have VR headsets.