Release Day!
Today is the day! Sensual Adventures: Episode 1, The Reunion is now available. Feel free to read what Franaus had to say about it in our Saturday release post, or head directly to the Affect3D Store to purchase it now!! We also have some words and news about the future from Puppetmaster himself, so take it all in as you get ready to enjoy Sensual Adventures!
So it's finally time for my new release: Sensual Adventures: Episode 1, The Reunion!
It was really great to work together with Marie (in charge of the script and voice for Brittany) to create this movie. I really had a blast creating the animations because the script was so spot on from the very beginning. Thanks again for that Marie. 🙂
My approach to sex is a more sensual one, and I prefer consensual pairings over forced ones. Sensual doesn't mean the sex can also be wild, though! For me, sex is supposed to be fun for everyone involved and that's what I also wanted to show it this movie. Hence the title has "Sensual" in it. 😉
So after 4 months of intense work we can now present to you the first (of at least 4) episode of my new franchise. I am already working on the next episode, as well as a game in the same universe.
I hope you are as excited as I am, and that you enjoy watching Sensual Adventures: Episode 1 as much as I enjoyed creating it!
-Puppetmaster
P.S., Please spread the word! The more exposure the better 😉

Animation Preview
As promised, we have some animation previews from Sensual Adventures: Episode 1, The Reunion today! Check them out below!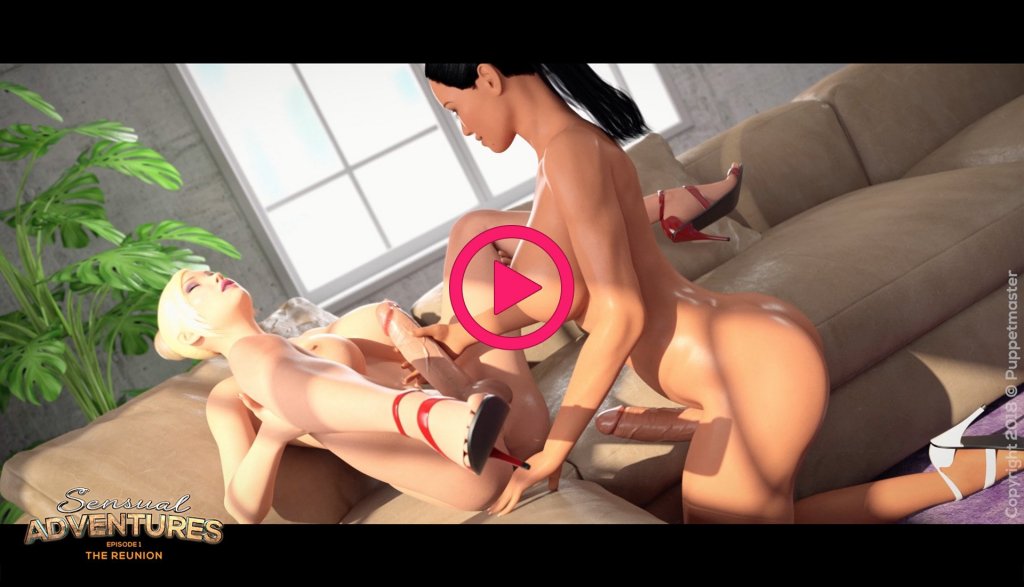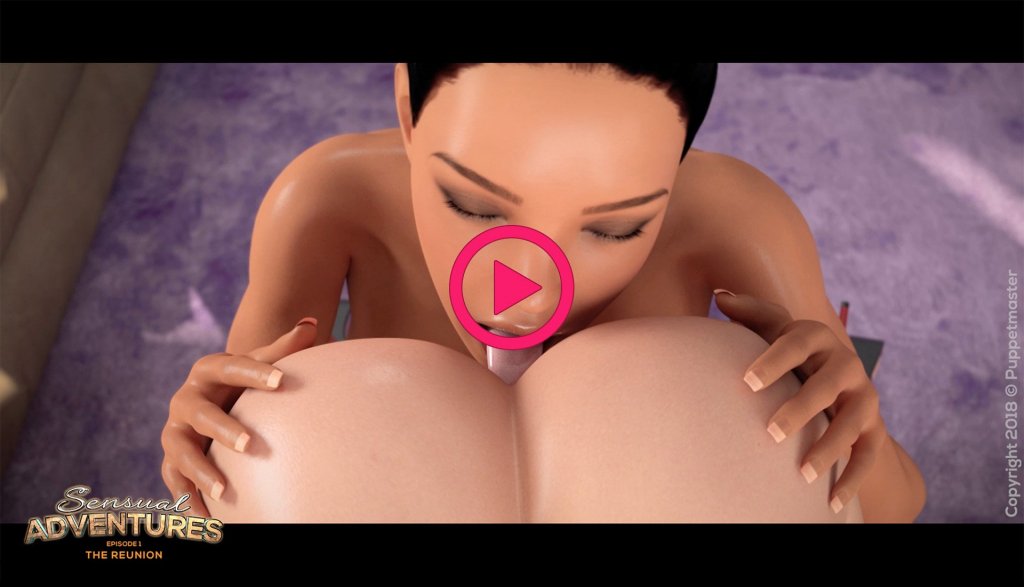 These previews were released some weeks ago on Puppetmaster's Patreon. If you want the opportunity to see all of Puppetmaster's Patreon exclusive content, as well as have the chance to decide what Puppetmaster creates in future installments, consider supporting him on Patreon today!

Giveaway!
To celebrate the launch of the Sensual Adventures homepage, we're giving away three coupon codes which can be redeemed for a free copy of Puppetmaster's Sensual Adventures: Episode 1, The Reunion! Winners will be selected and sent their codes on Friday, May 11th, 2018, so when the product goes on sale Saturday you'll be ready to watch just like everyone else. To enter, do one or all of the following:
Leave a comment on this page — Be sure that your comment account has an email attached to it so we can email you your code!
Subscribe to Puppetmaster's Mailing List — Use the form on the right! Be sure to click the link in your subscription confirmation email!
Follow Puppetmaster on Tumblr!
That's it! Easy, right? Good Luck!
Update: The drawing for Episode 1 is now over, but feel free to leave a comment or subscribe anyway, as we'll be drawing from these same sources when we do the Episode 2 and game giveaways later this year! 🙂