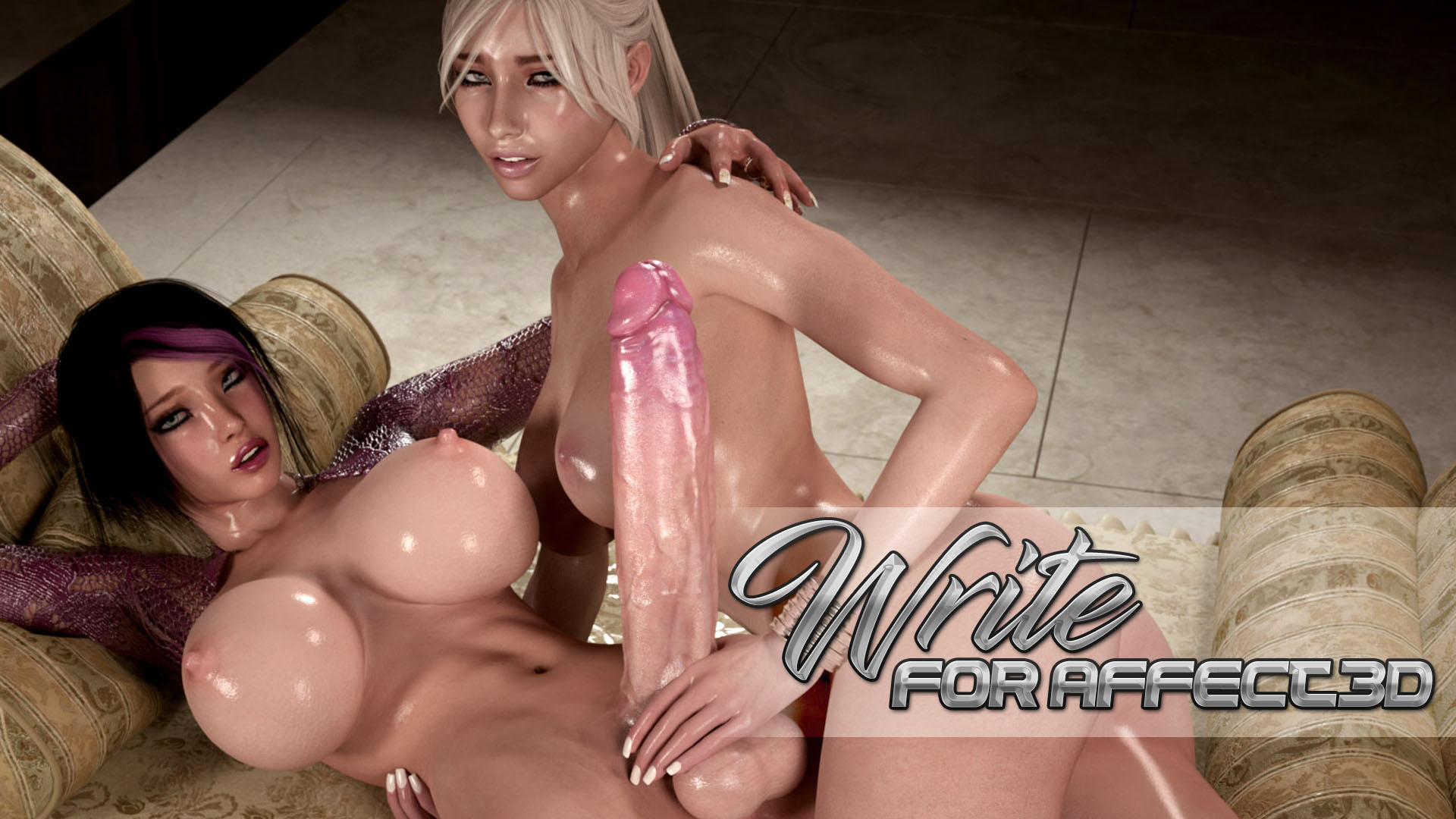 Submit an Article
Do you have something to say about 3DX? Something on your mind that you want to shout at the world? Perhaps you want to write about 3DX's place in the world of porn. Or maybe you just want compare the cock sizes of 3DX's favorite dickgirls. Do you have a steamy diary entry about your first encounter with 3DX porn? Or a confession about how much you crave 3D monster porn? All of these are great ideas for an article here at Affect3D, and we'd love to publish more articles like them, which is why we welcome guest writers to pitch and write articles for us.
What is Affect3D looking for?
We're looking for high-quality writing on a variety of subjects related to 3DX, porn, and erotica in general. Writing can be entertaining essays, titillating short stories, critical analysis, informative guides, and anything else you think might belong on our site.
The types of articles we look for will have the following:
An interesting or fun topic with an engaging or sexy tone.
A generally positive outlook on 3DX, porn, and erotica.
Adherence to Affect3D's Editorial Vision Statement.
No grammatical and spelling errors.
We are most open to the following types of articles:
Essays
Image or Video features
Artist Features
Tutorials
3DX Community News and highlights
How do I help?
You can start by filling out the form below. Submit your name, email address, the subject of your awesome article idea, and the pitch. The length of your pitch should be somewhere between 100 and 200 words.
What to include in your pitch:
Your general idea – The point you want to make
How it relates to 3DX and/or erotica
The key points you want to discuss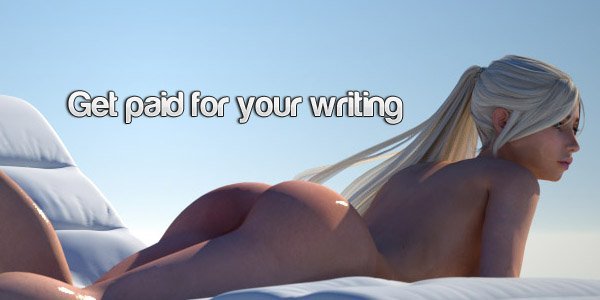 Is this paid?
Of course! We pay for each based on the following factors:
The type of article
Length of the article
Quality
Some articles also receive residuals for traffic generated in the first three calendar months following publication. Click here to view our current payout rates. Higher rates are negotiable for exceptional content.
Okay, I submitted something. What happens now?
We'll review your pitch. If we're interested, we'll touch base with any questions we may have. If we decide to green light the piece, we'll put you in touch with an editor, who will discuss the details, guidelines, and deadlines.
Does this interest you? Fill out the form below! We look forward to seeing your pitches.
Note: Affect3D.com respects the privacy of anyone who wants to write for the site. No personal information will be shared publicly or to any third parties. Any author who wishes to use a pen name for their writing is acceptable. By submitting an idea/ article, you agree to our writer submissions terms & conditions. Make sure you read them!