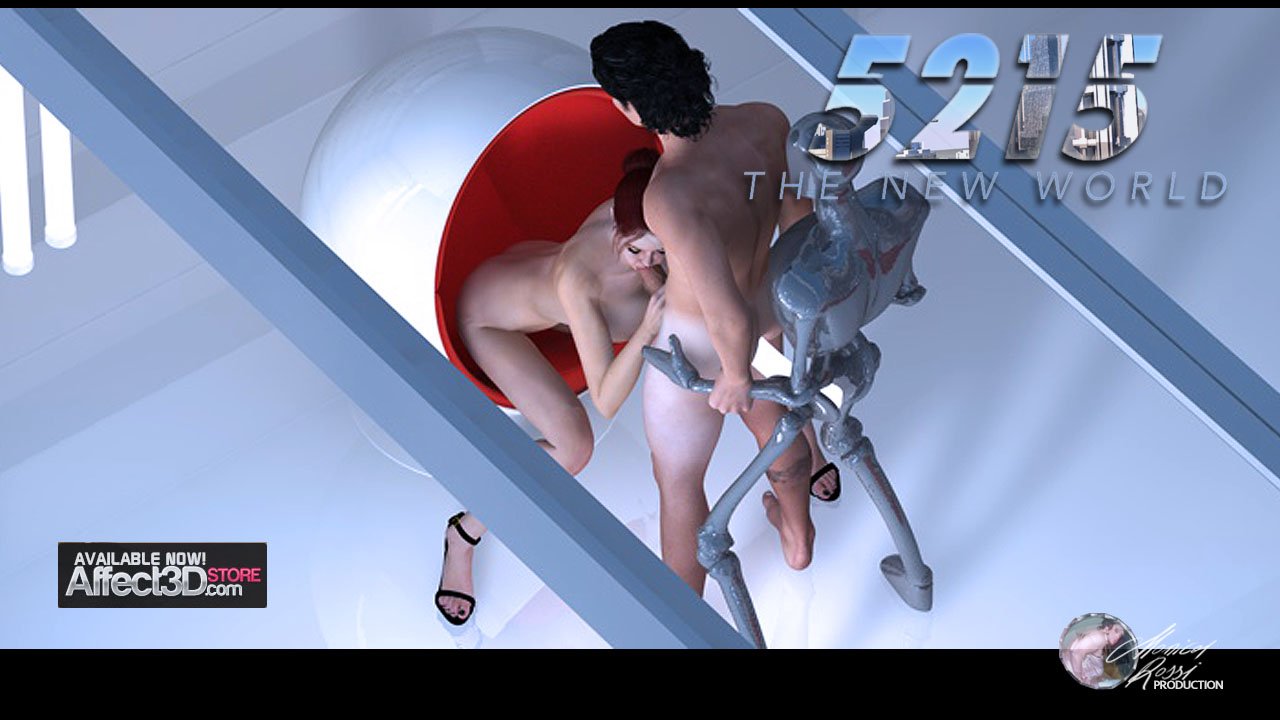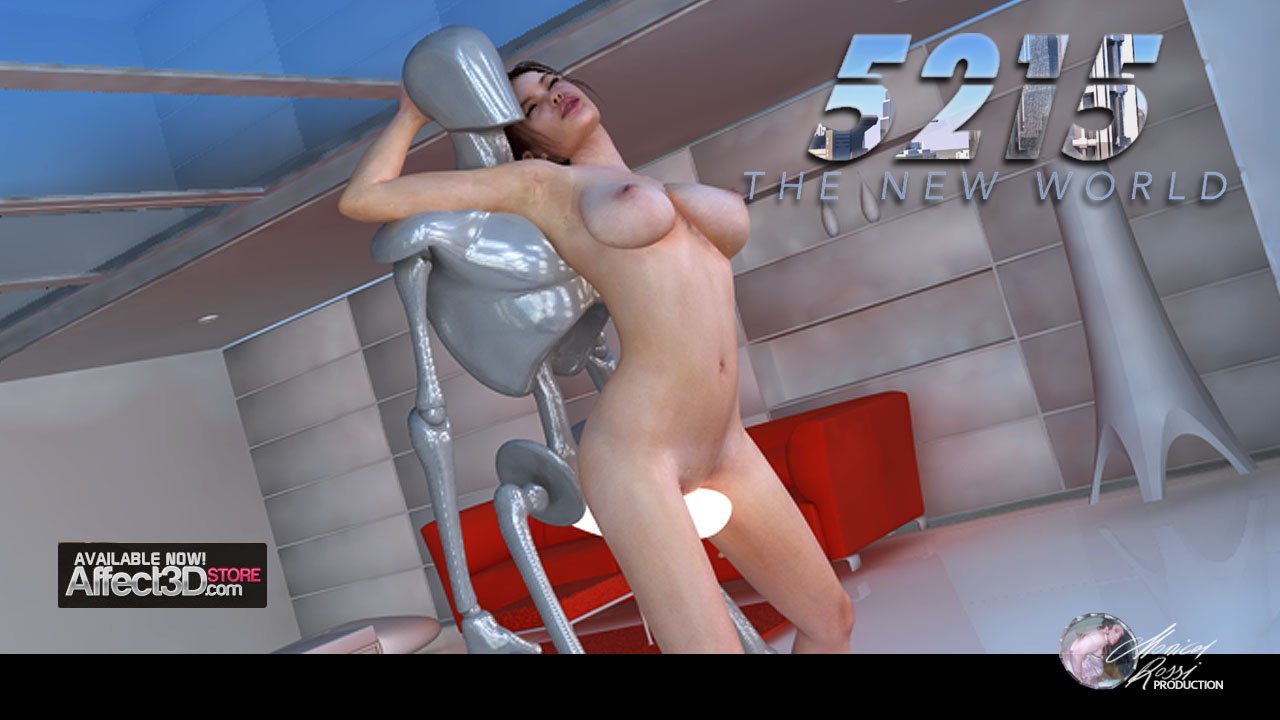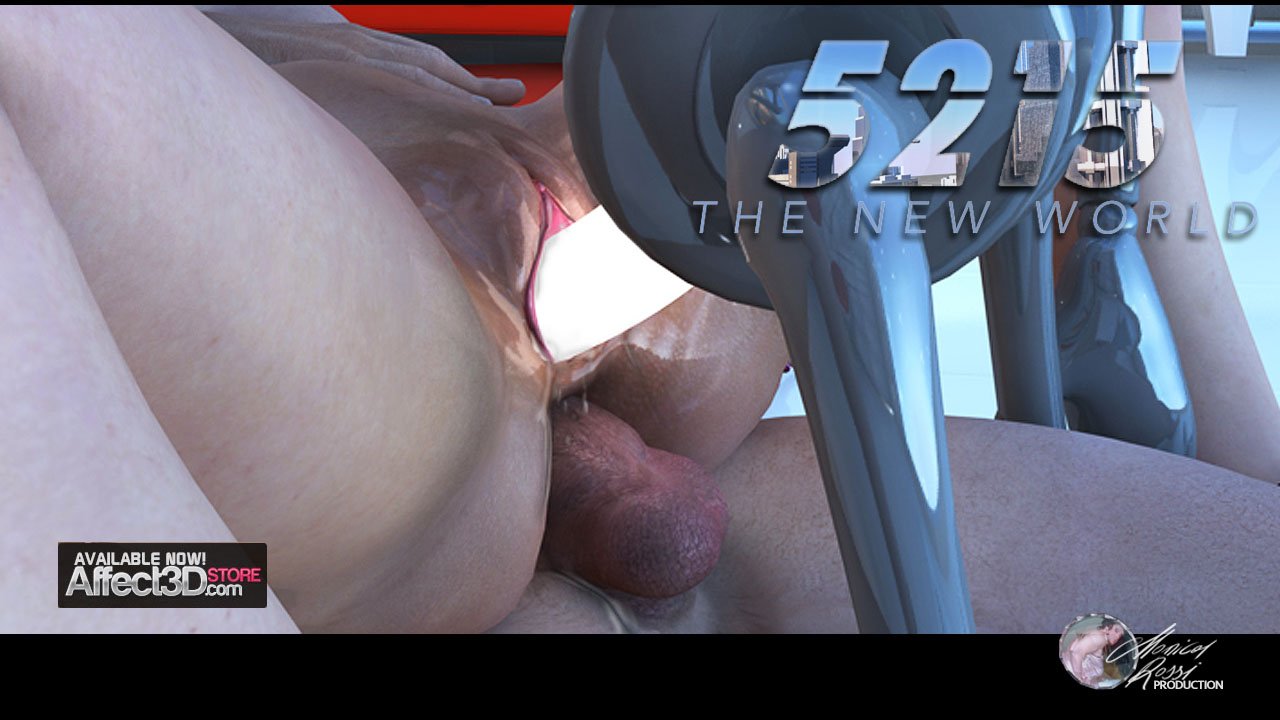 Today we not only introduce you to a new product, but a new artist as well! Welcome to Monica Rossi with her first release being a fully animated video, called 5215 New Era of Sex.
This story takes place far in the future where bio science has made a leap forward in the creation of androids. Of course these androids can be used in various ways, and they are up for any kind of task. Including the more intimate tasks.
Meet Ms. Ava and Mr. Mario Jones, who are the owners of a company producing these androids. They are an open and bisexual pair who like to experiment, not only with each other but with androids as well. Always open to new sexual experiences, we get to join them on their newest adventure. We find Ms. Ava as she is undressing in front of the large windows of her living room. One of her androids decides to join in and give her the pleasure she is longing for. When her husband comes home he decides to join in on the fun, marking the start of an intense threesome.
5215 New Era of Sex is an animation of 10 minutes, with a resolution of 720×1280. This first release of Monica Rossi is now available at the Affect3D Store for $14.95