Affector Strikes again with another sultry release involving futas and one hot babe! Midnight Mischief is just that, and it's worth the detour!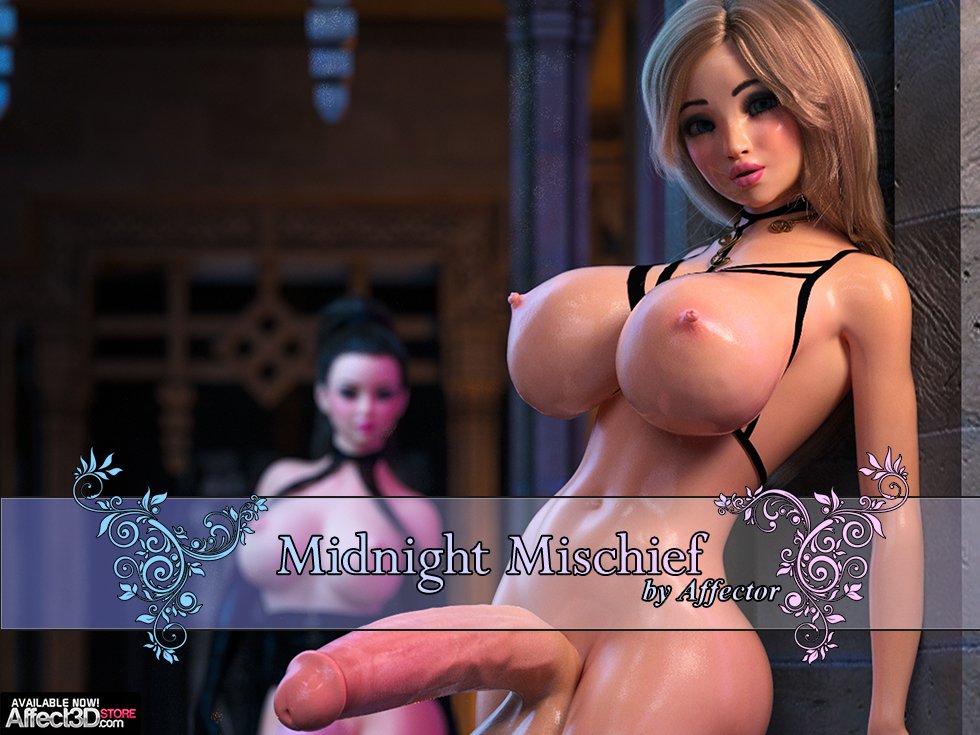 Two babes have decided to have some late-night fun as they first make out and then fondle each other. The brunette then gets on her knees and blows her blonde lover before offering up her ass. Naturally, the other futa eagerly fucks her hard, flips the brunette over, and cums all over her. But the pair aren't done yet, as another babe enters the fray. This time though, she has a pussy and of course is up for taking both cocks simultaneously! So, she blows one lucky futa whilst the other fucks her pussy from behind. The pair switch places before the girl gets a massive cum shower from the blonde. The trio decides to then spice things up and hang the brunette futa by her feet. She blows her lover whilst the brunette friend sucks on her cock. All this fun results in another cum shower and a mouth creampie for the brunette babe.
We're really loving Affector's style. And Midnight Mischief is no exception to their talent! So make sure you grab a copy of the set containing over 100 images for $12 in the Affect3D Store now!