Today Pandan continues on with their Hotwife series! Indeed, Hotwife Rooftop Rendezvous is available now in the Affect3D Store!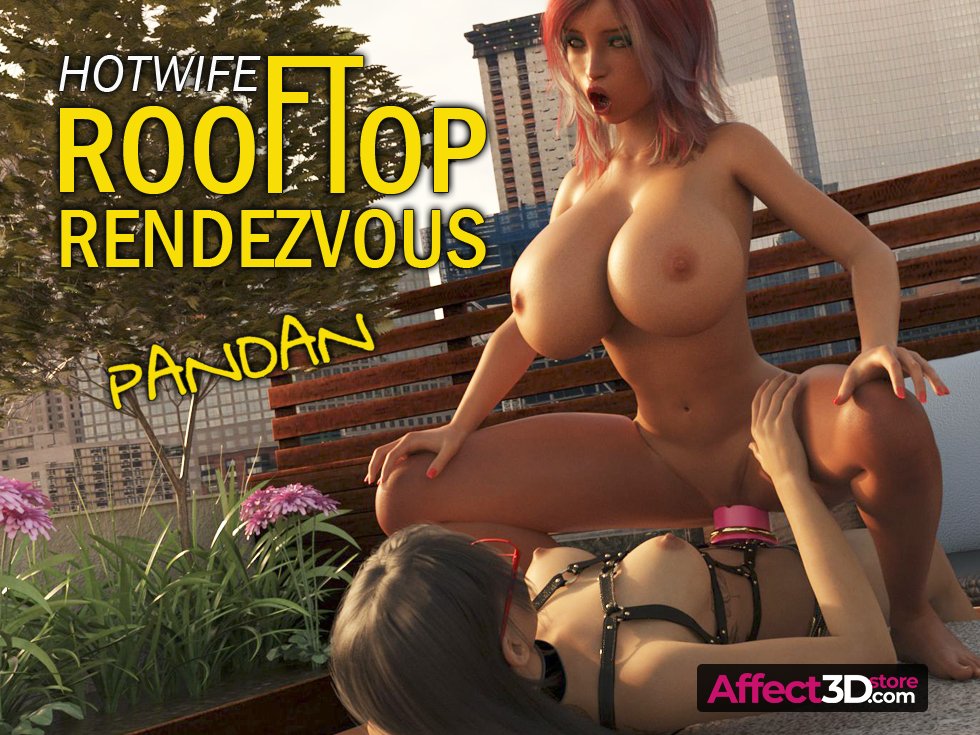 Albert has been a bad husband. In the previous episodes, we saw that he and his secretary, Dorothy, have gone far beyond a purely professional relationship. But as it turns out, this minxy secretary has a dominant side and she wants to try it out with her boss. As the couple head to the roof for some fun and Dorothy bears her massive strapon, an angel of love descends from the sky. When she arrives, however, rather than joining in on the fun, she commandeers the secretary and rides her massive dildo. But Albert also has his fun as Dorothy peggs him. Naturally, it's as he's cumming that his lovely wife arrives on the scene. But, before she can get too pissed off, the angel reveals her true nature and encourages the trio to work things out.
Hotwife Rooftop Rendezvous contains 69 images and four bonus renders! It can be yours for $9.95!