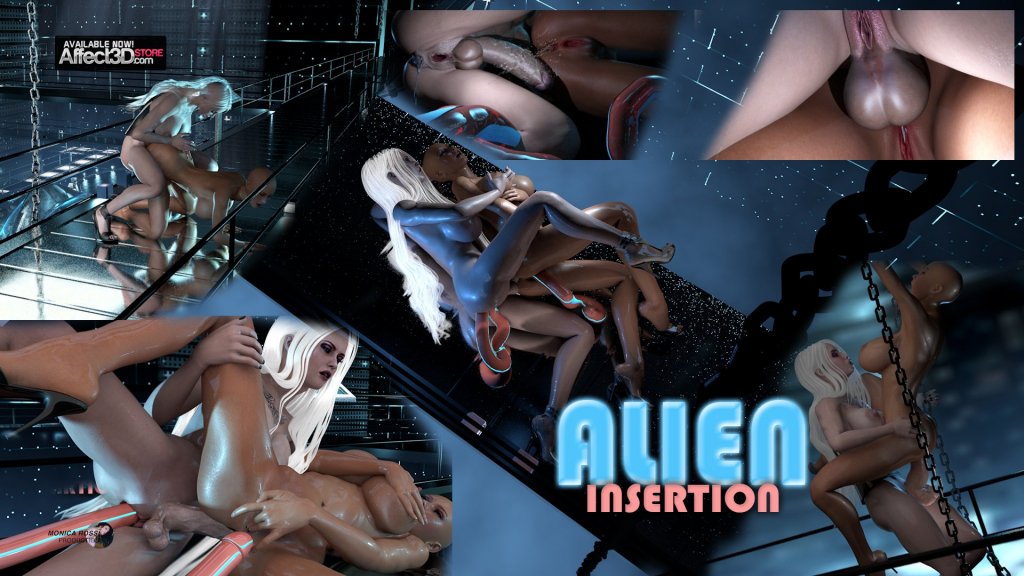 Today Monica Rossi is releasing her all new Alien Insertion animation and I love the eighties vibe to this animation. Indeed, the music, cinematics and even lighting really do justice to both 1980s Sci-fi and porn! Monica introduces us to a tall, busty alien futa. And shes marching intently towards a very subservient and equally busty sex slave. The mistress starts by rubbing up against her minion before penetrating her standing. The tall alien then fucks her hot side kick, first standing and then doggy style against the cold metal of their mother ship.
The alien futa then proceeds to fuck her concubine on her stomach, pummelling her against the metal gangway. Firstly she fucks her pussy before switching to her ass. Finally, the pair switch to a side position, the alien submissive in seventh heaven. The extraterrestrial-humanoid pair are then joined by a strange alien tentacle that fucks both lovers as they continue to fuck each other.
Naturally, this leads to all cuming profusely on the gangway. Guess someone will have to clean that up!
So, if you're in the mood for some alien fun, make sure you grab a copy of Monica Rossi's Alien Insertion for a mere $14.95! Watch the trailer to get a closer look! It's available in the Affect3D Store now!