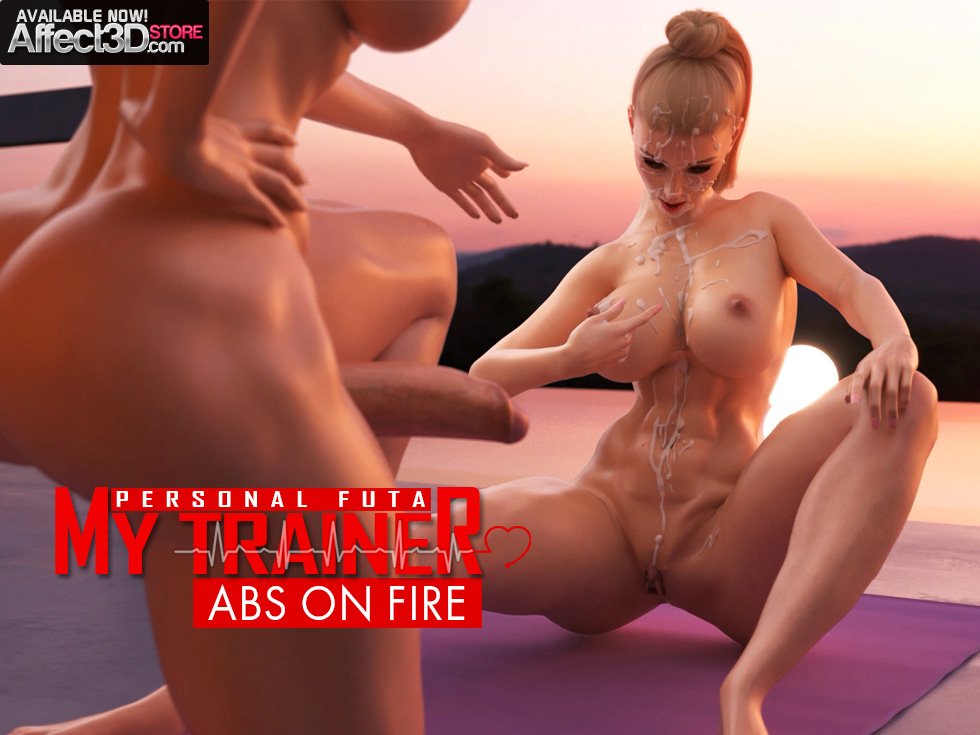 Getting a good workout is always something one should strive for. Warming up your muscles, getting good blood circulation and feeling good at the end of it is ideal for anyone. In the latest from Futanarica, My Personal Futa Trainer – Abs on Fire (now available in the Affect3D Store), our sexy redhead trainer Lexi, has a more unconventional approach to fitness.
Lexi comes to her clients house who is already naked and outside stretching. Promptly taking off her clothes, she joins her client in stretching – it doesn't take long for her cock however to become erect at the sight. Coming closer to her client, Lexi places the tip of her cock on her clients pussy before slowly inserting it. Once this happens Lexi's 'special' workout begins! Thrusting deep inside her client, Lexi makes sure she feels every inch of her massive cock. It doesn't take long before Lexi releases her load onto her clients face and body.
She's not done yet but this time she has her client do situps while giving her cock a good ol' fashion footjob. Burning twice the amount with this exercise, her client can't help but notice how Lexi is close to cumming a second time. Preparing herself, she moves a little bit faster to send Lexi into a frenzy before she's covered in even more cum. I'd like to say this was quite the successful workout.
My Personal Futa Trainer – Abs On Fire is a 21 minute animated movie and also comes with 180 images for your viewing pleasure. Grab your copy today in the Affect3D Store for only $19.95!