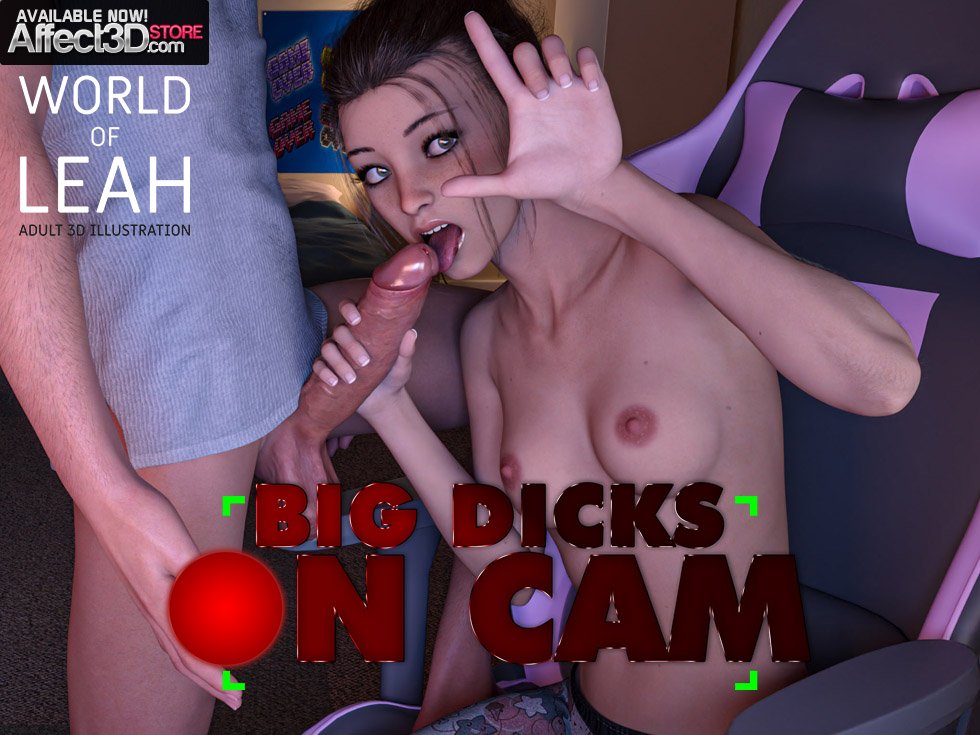 In a more unusual kind of release with some fun dialogue, World of Leah gives us Big Dicks on Cam today. Full of teasing, exhibitionism/voyeurism on cam and capping off with a creamy facial, it certainly delivers on its title.
Bored and browsing, Melanie hops onto the cam-site WoLmegle. It takes no time at all for her to meet a chap with a huge cock jerking off and looking for hot gals to enjoy. Teasing her friend Steven about how big this guy's cock is gets things started!
With something to prove, Steven comes over, wanting to show much larger his own cock is. And, of course, he has to show off further. Giving the pervert a show, he fondles and undresses Melanie, getting himself hard and ready to fuck. Melanie is certainly down, and they fuck on the desk in front of the camera. She's definitely enjoying it.
When Steven cums, he pulls out, so it rains all over Melanie's face and chest. Melanie poses to show off and make the perv jealous. Mission accomplished? It definitely got some teasing on camera and a yummy facial done!
You can get World of Leah's Big Dicks on Cam release, a 54-count image set with 11 bonus images, from the store today for $8. Plus, if you nab this, you can get Melanie's first set – Lost Gaming Bet – for $4 off!