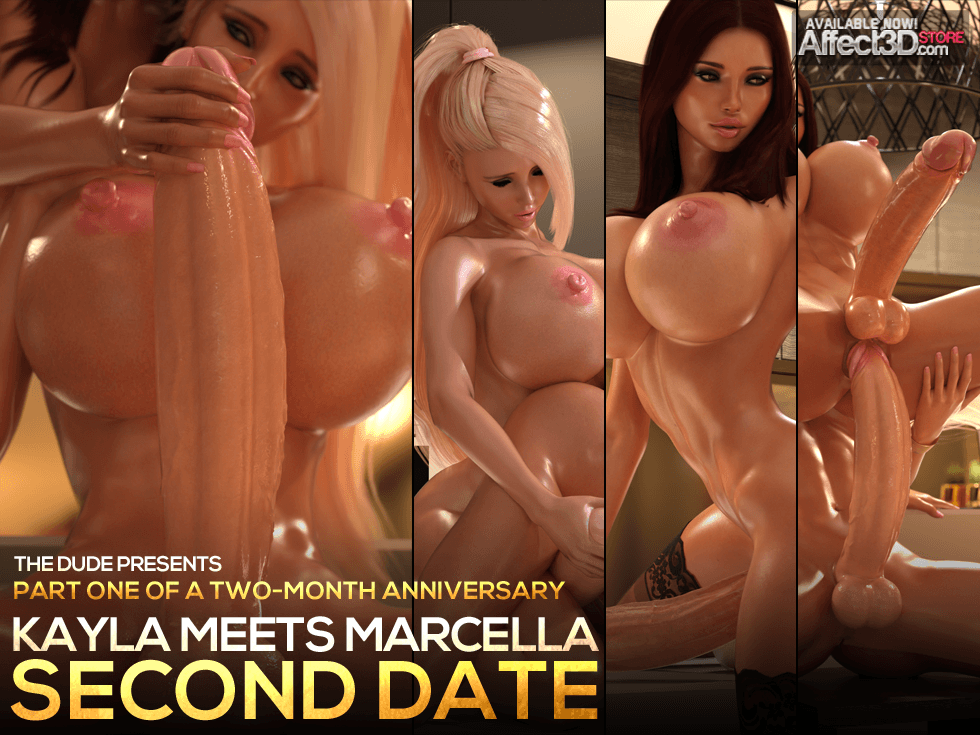 He's the man, he's the guy, the geeza, slick, smooth and all that jazz. Indeed folks, I'm speaking about the one and only, The Dude! And he's back with a Kayla Meets Marcella – Second Date, a special little release today that begins our 5 year celebration of this incredible artist! What better way than to give you a little dickgirl action? Plus there's some teasers and excerpts of this 3DX virtuoso's upcoming work!
What's included:
Kayla Meets Marcella – Second Date: An original, 30-image mini set featuring futanari girls Kayla and Marcella. Ends in one hell of a cumshower!
37 additional images from The Dude's Patreon that range from damn right hardcore kink to softcore.
The main set and bonus content aren't part of the same sequence, but they both share one undeniable fact: they're hot as fuck. (I mean, after all, we are talking about one of the cornerstones of the 3DX genre here!)
Anyway, the bonus content will get you a glimpse of what's to come in July, an extreme fetish teaser a legacy teaser, and a series of softcore renders to get you in the mood.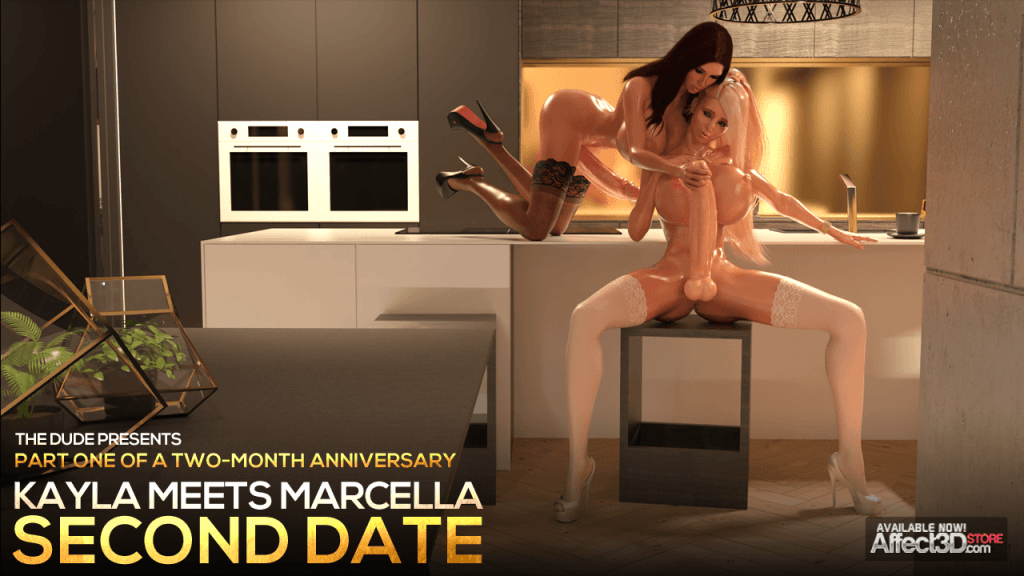 If you want more from this celebration, you may also want to head on over to The Dude's Patreon to really get a deep insight into his amazing work! But in the meantime, you can enjoy this sultry release for the steal of $5 in the Affect3D Store now!