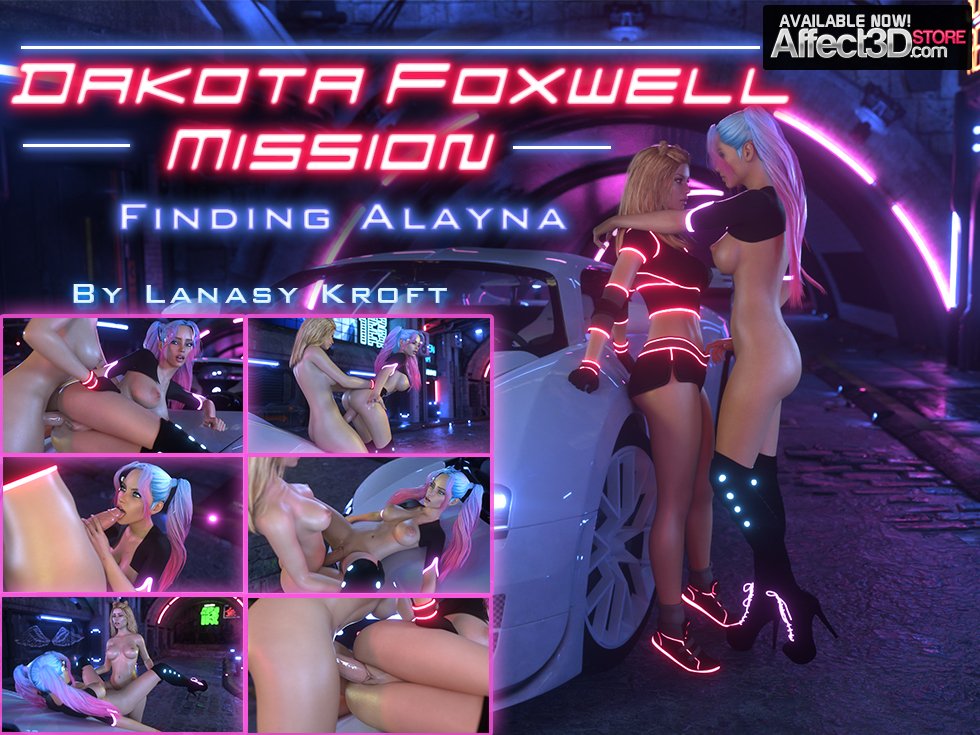 G'day 3DX fans and settle in! Cos' today's release is from none other than LanasyKroft! It's another step into this author's cyberpunk universe of secret, sexy detectives. Dakota Foxwell Mission – Finding Alayna really has that grimy cyberpunk city feel, coupled with a steamy session on the bonnet of this dickgirl's futuristic car! It's available now in the Affect3D Store!
Set in the same cyberpunk universe as Agent Sally's Mission X, this time we follow the search of Dakota, a savvy/foxy clone builder with perfect tits and a rock hard cock. She's out to find one of her creations – the sensual Alayna, and it seems she might be in luck. Indeed, standing nearly completely naked on a street corner, our heroine discovers what she believes to be her replicant.
The two immediately start kissing, and Alayna slips her hand into her would-be creator's pants. She pulls out the cock therein and gets on her knees to suck. After a long blowjob, the pair switch to the bonnet of Dakota's car. Alayna, on her back, spreads her thighs and Dakota slips her cock between those moist lips. She fucks her missionary before Alayna stands back up and turns around. Naturally, Dakota begins fucking her from behind before the two lovers go back to the bonnet, this time with Alayna on her side. The dickgirl starts by fucking her pussy before switching to her ass. She cums inside, as the replicant cries out in ecstasy.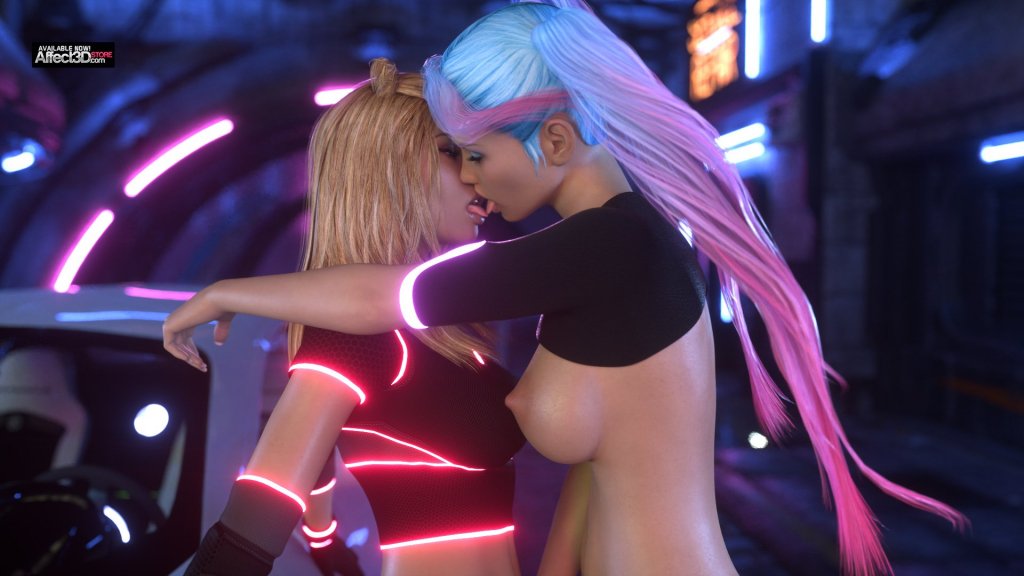 Now, sated, she asks Alayna to confirm her identity; only to find that her search might not be over…
What better way to celebrate Bladerunner month than indulge in this stunning set of 87 renders guys? So make sure you do just that, and all for a mere $10.00! In-Store now!