It hasn't even been two weeks since Gonzo's last double release here, and we've already got another.
How lucky can a porn enthusiast get?
Deadly Sins 6 – Wrath
Via Sexy3DComics, we have the next installment of Seven Deadly Sins, and this one's the deadliest sin of all: Wrath.
Having learned of Mark's infidelities, Gemma decides she's going to get some last revenge and fun in before she promises away her "wild, adventurous days" at her wedding.
Talking first with her friend Kate who fucked her fiancée, she ends up set up with Stacey, Mark's affair – and she offers to let Gemma do whatever she pleases to her.
Masochism and revenge play well together.
After giving Stacey a lot of angry fucking with a strap-on, Gemma comes up with another plan to soothe her wounded heart. Booking a suite at a hotel, she gets three black guys together and a stand-in lookalike for Mark. Tying up the latter to the massive bed, she has a foursome sans condoms with the guys, who fuck and enjoy all of her holes while "Mark" watches.
Of course, they come inside her.
This 84 image set features a gangbang, creampie, BDSM, straight and lesbian sex, oral, anal and vaginal penetration.
THEM – Episode 3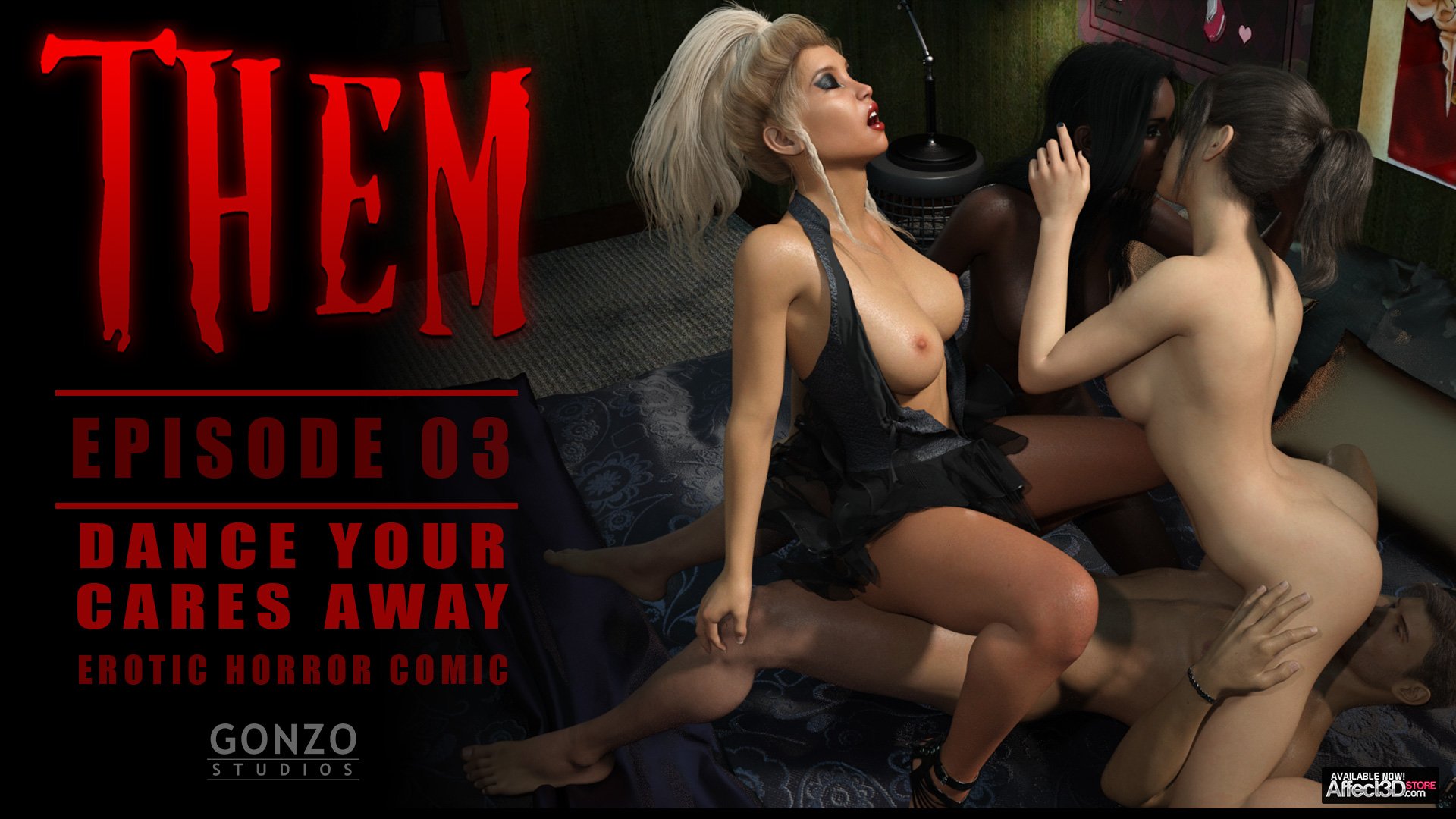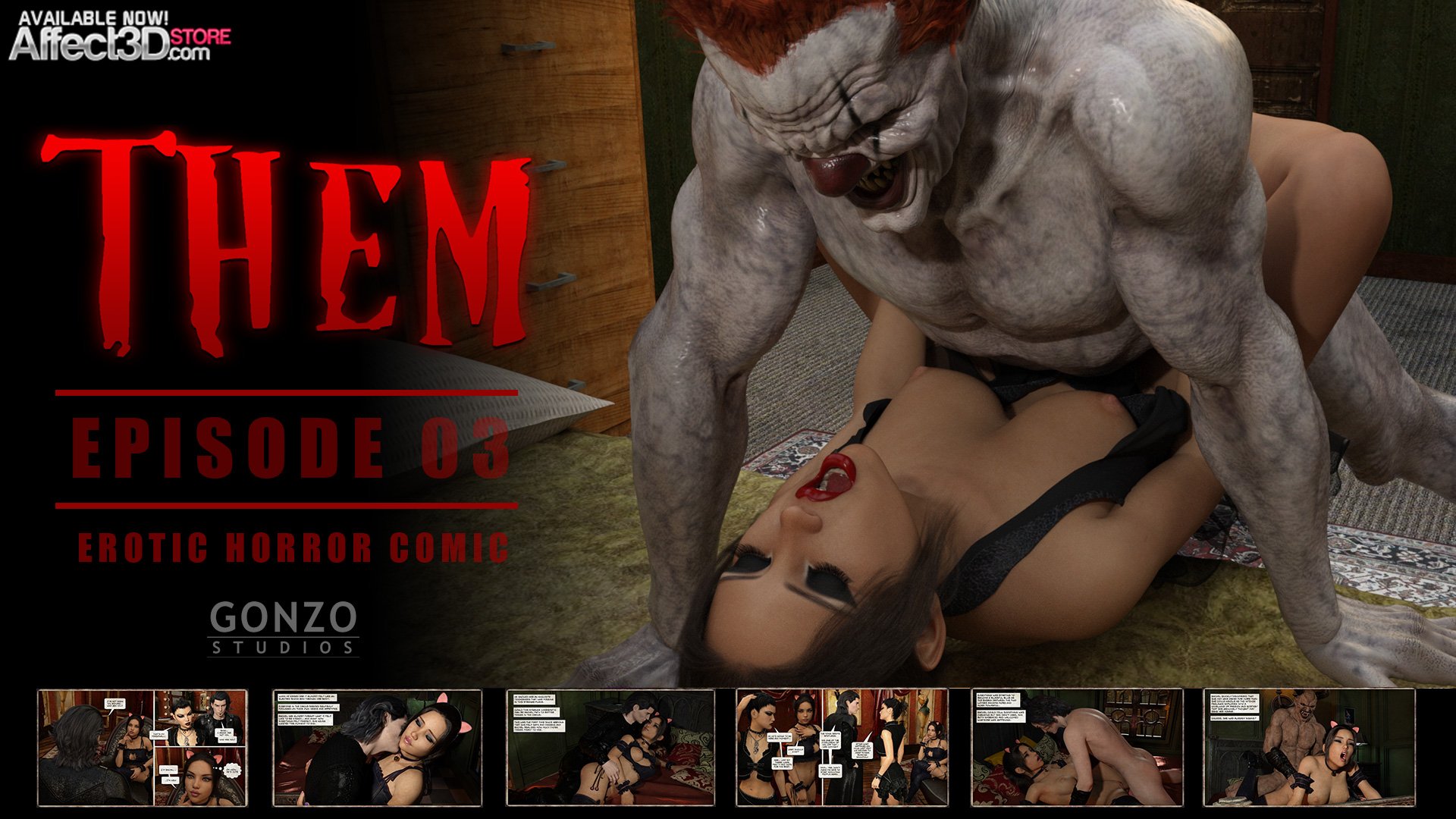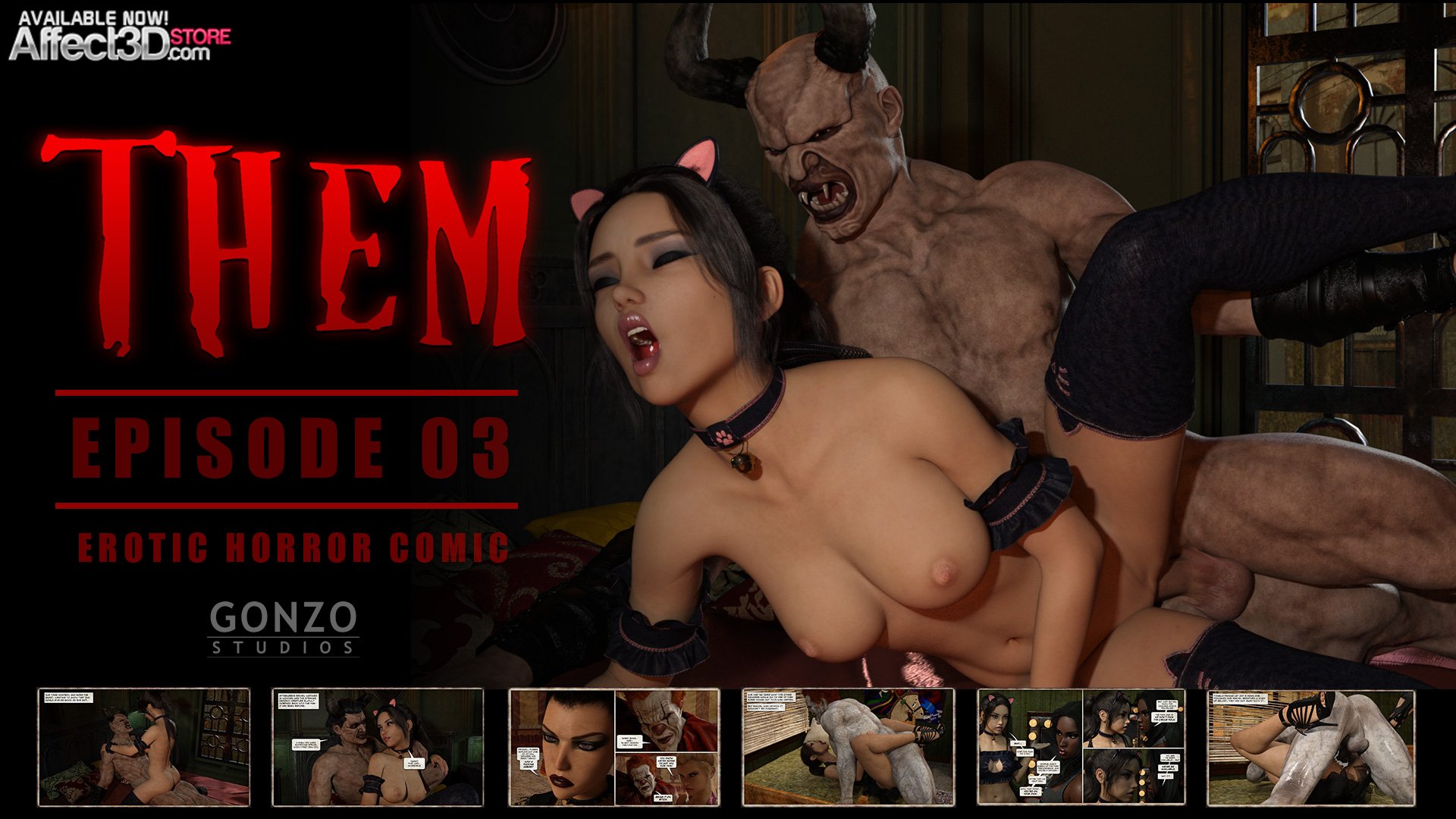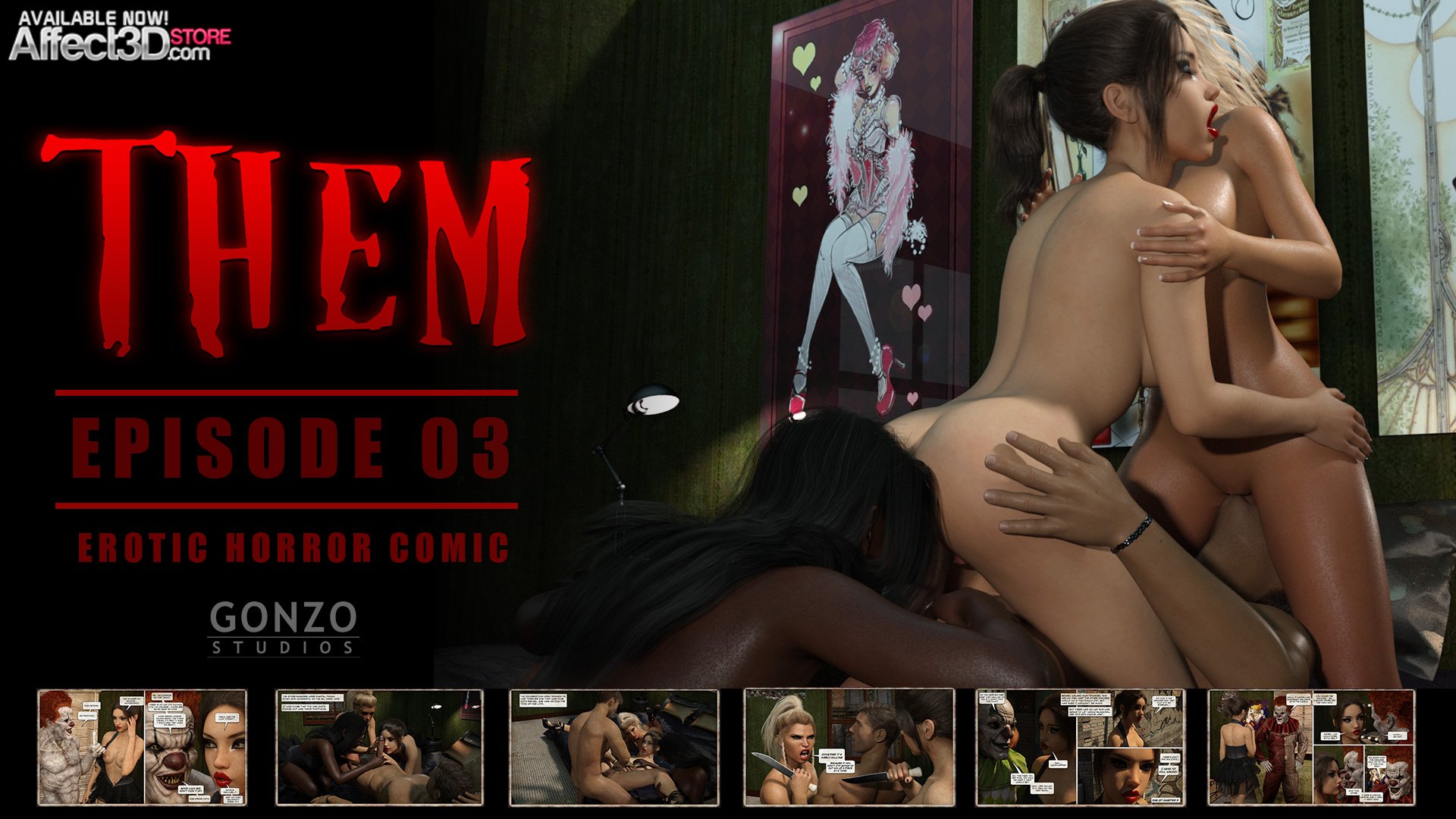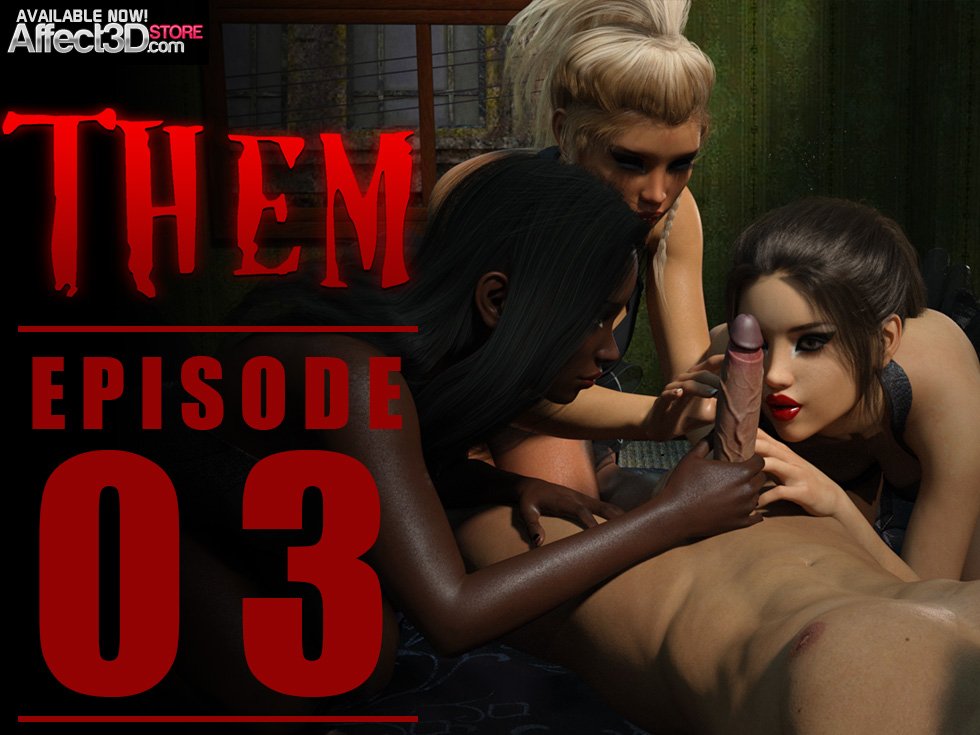 Via GonzoStudios, we're also getting the next episode from the insane clown po- I mean, circus, where wishes, sex, and monsters rule.
Rachel's stint as pet to the circus Mistress ends somewhat abruptly with the Owner's visit to the Circus. Taking Rachel to his private room, he gives her some consensual, loving, enthusiastic sex instead of the coerced fare she's had in the past two episodes – and she's hooked on that magic.
Getting a wish from his 'super crystal', she decides to get a 'promotion' into the dancers… but since there can only be three, it gets fulfilled with one of their deaths.
Rachel doesn't mourn that long, though. The dancers are as crazy as everything else in the circus, and they demand she learn the steps and perform them flawlessly – in just five hours.
Needing a crystal of her own to pull that miracle off, she cuts a deal and fucks a clown freak. But that's just the beginning of more troubles that begin with a knife and end with a film.
The 89 image set features straight and group sex, brief femdom, monster sex, murder, creampie, and oral, anal and vaginal penetration.