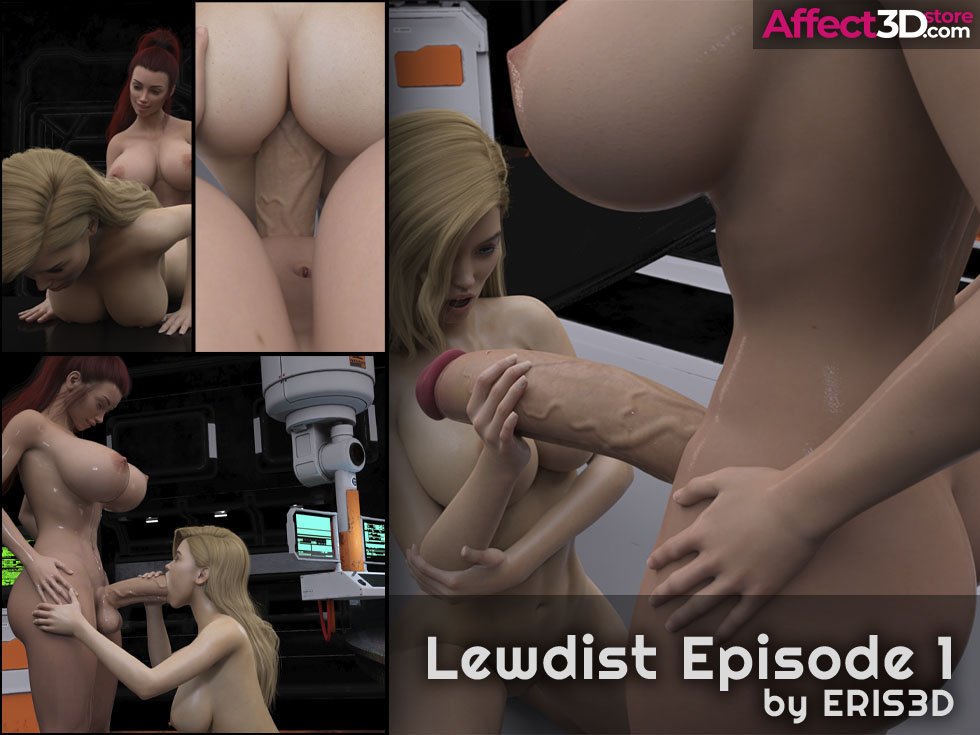 Going on missions can be a bit dangerous so it's best to be well prepared. However, even when you think you have it under control, things can take a weird turn. In the debut release from Eris3D, Lewdist Episode 1 (now available in the Affect3D Store), Mia is set out to investigate a secret formation but she's in over her head.
Upon discovering the secret formation she finds herself forgetting her surroundings and ultimately is taken out and brought to the leader of the group, Julia. After being placed on a table, Julia wakes up Mia and informs her that she will be her new test subject. Mia isn't sure what's going on but Julia tells her to sit up and kiss her. Before she can properly think of a way to get out, she's locking lips with Julia and has absolutely melted.
She falls to her knees and realizes that Julia has a massive member and is itching to get a taste. She wraps her mouth around Julia's member and somehow is able to deepthroat her with ease. Next Mia bends over and Julia slides her cock inside her ass, sending her into another universe. Filling every orifice Mia thinks that it'll be over soon but Julia can go for quite some time before being fully satisfied.
After being fucked over and over Julia finishes with Mia and injects her with something. I wonder what's going to happen to Mia?
Lewdist Episode 1 spans across 80 images and also includes 13 bonus pin-up images and is available in the Affect3D Store for $7.94!