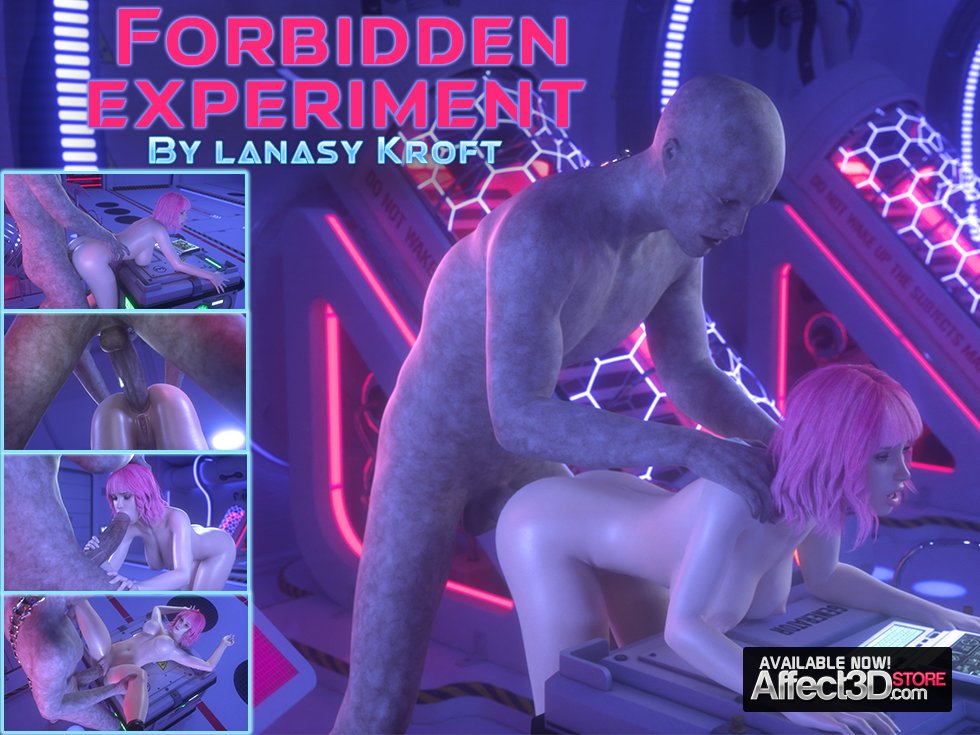 Lanasy Kroft delves into the realm of space exploration and unethical experimentation with Forbidden Experiment! This hot set follows the events of Lord-Kvento's recent release, System Failure, and is available now in the Affect3D Store!
Agent Molly is making her rounds when she gets "distracted" by one of her specimens. Indeed, the latter happens to be very well endowed and our heroine just can't keep her eyes off!
So, understandably she decides to fool around a little. However, it's at this moment that the clone wakes from his deep slumber. His cock already erect, he quickly rips off the scientist's skimpy jumpsuit. He then flips her round and bends her over.
The creature doesn't hesitate to then shove his member up Molly's soaking pussy and fuck her hard. Naturally, being an untested clone, he switches to anal without warning.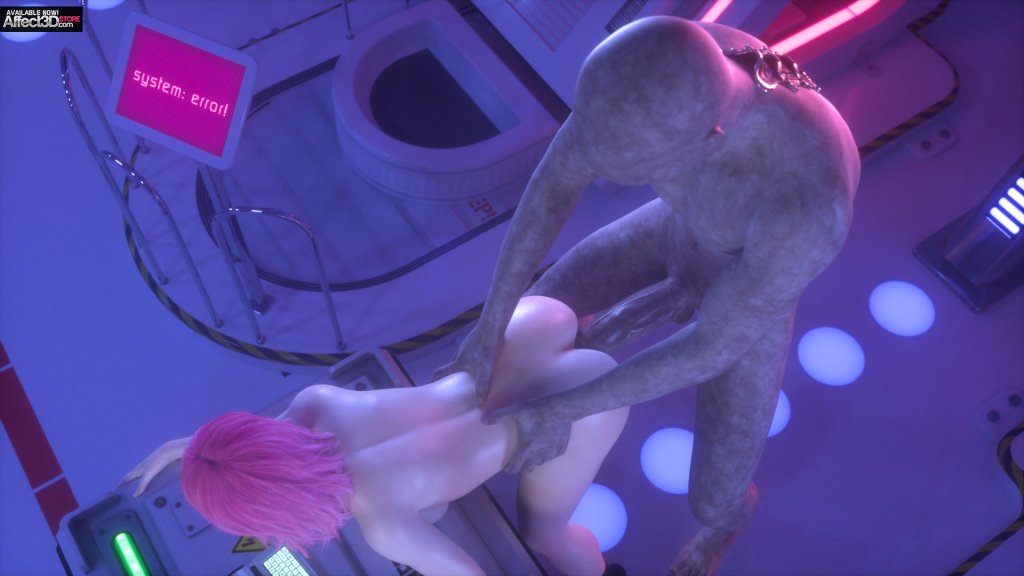 The couple then switch between a side pose, missionary and one heck of a blowjob. Finally, the monster cums deep inside his scientist lover.
Lanasy Kroft delivers a stunning HD set that gets straight down to business. Its available now in the Affect3D Store for $10.90!