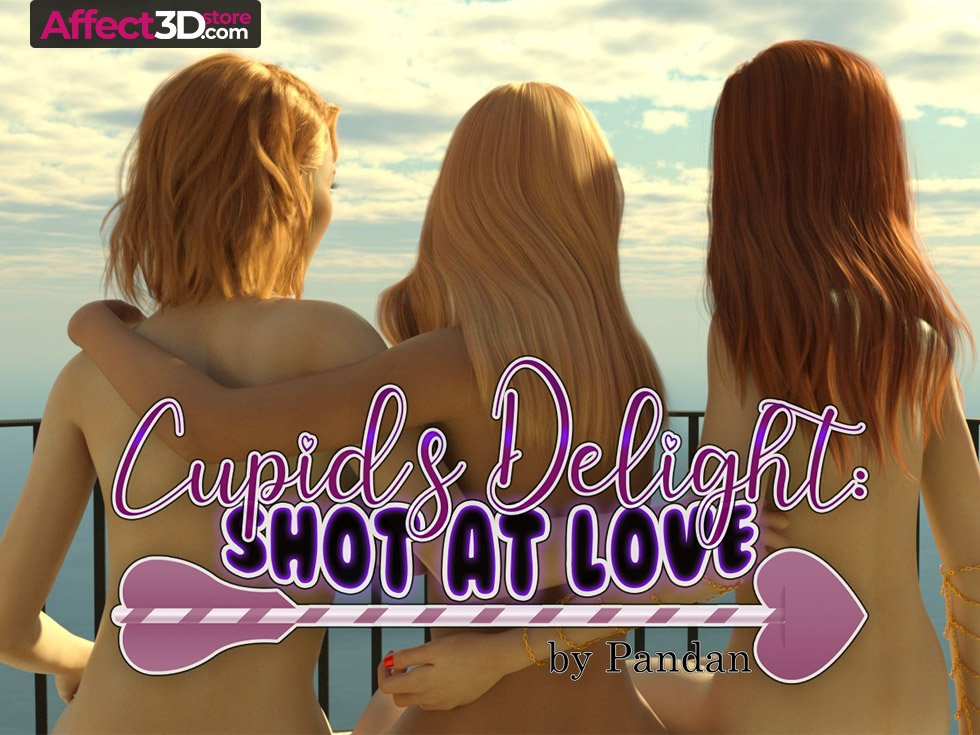 Do you think Cupid's, like, the biggest voyeur? They can't just be sticking people with arrows out of the goodness of their heart. 😉 In Pandan's newest release, we see Cupid setting up a dickgirl threesome right in public. Those are some really strong arrows.
A lovely lass is out on her own, sighing at the romance she doesn't have currently. A rude chap tries to clumsily come onto her, and she slaps him (damn right) for his disrespect. Seeing her plight, she gives her the ol' love stab and lights up a dickgirl couple in front of her.
Immediately in lust, they just drop and get dirty right there. Who needs privacy when you're that horny, ne? You can get the 70-count image set of this futa threesome from the store now for $9.95. And, as always, Pandan takes requests from their customers – if you're looking for something in particular.