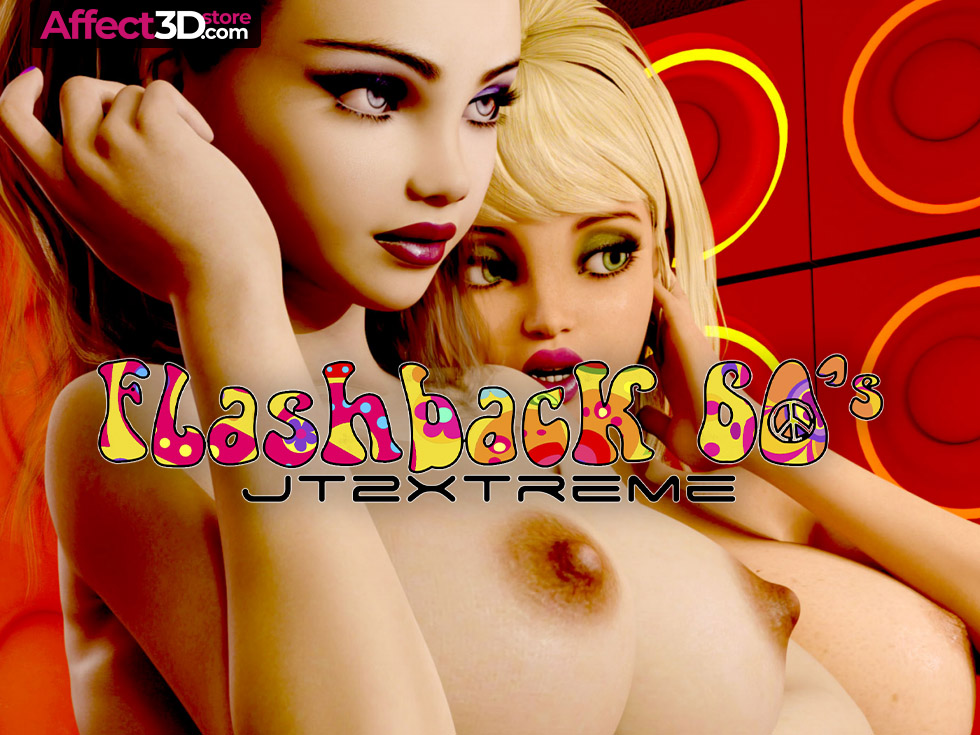 JT2XTREME gives us a blast from the past today with FutaErotica – Flashback 60s! This hippie-themed animation is full of all the love and peace we want!
Great hairdos, colorful clothes, painted flowers, and green prairies, and a love for drugs, sex, and rock n' roll… Well mostly sex, but even better, right? That's today's theme in any case! JT2Xtreme brings us the colorful 60s with a futa first fucking her female lover over some very funky furniture and then another hippie couple fucking against a WW van! I mean, essentially, he's captured the best of the 1960s right? From missionary to riding and doggy-style, JT2Xtreme really gives us a glimpse of what a hippie futa's life was like back then.
Naturally, this 30-minute animation also comes with its pinup image set showcasing the two couples in various states of undress and hot fun! All that for just $13.95!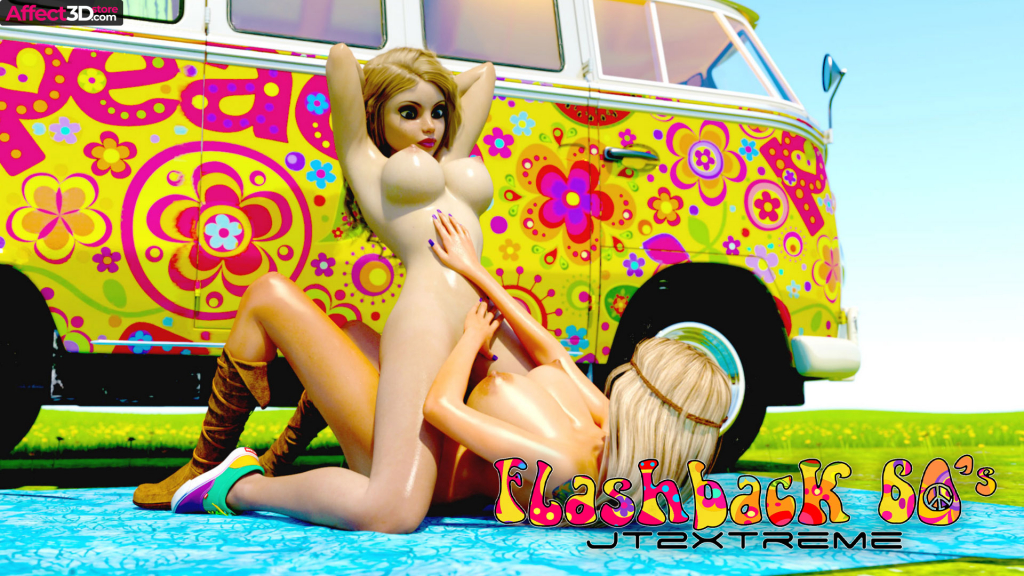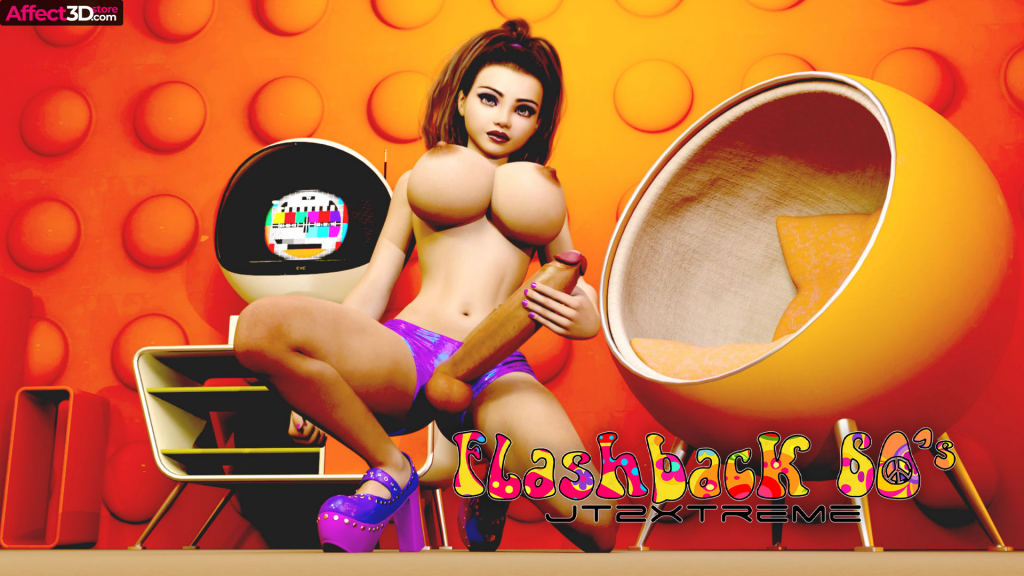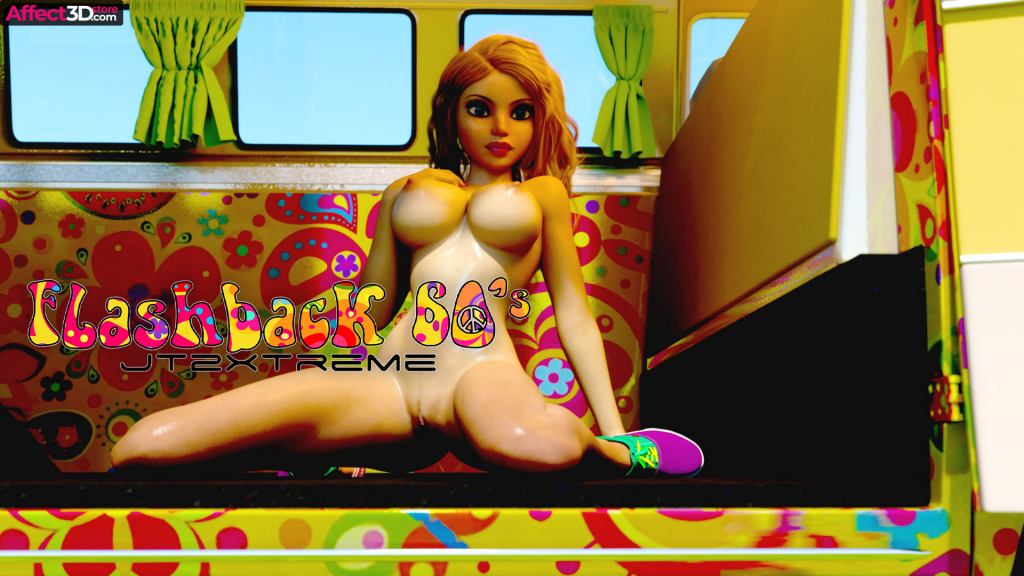 Bundle deal: FutaErotica Vol. 9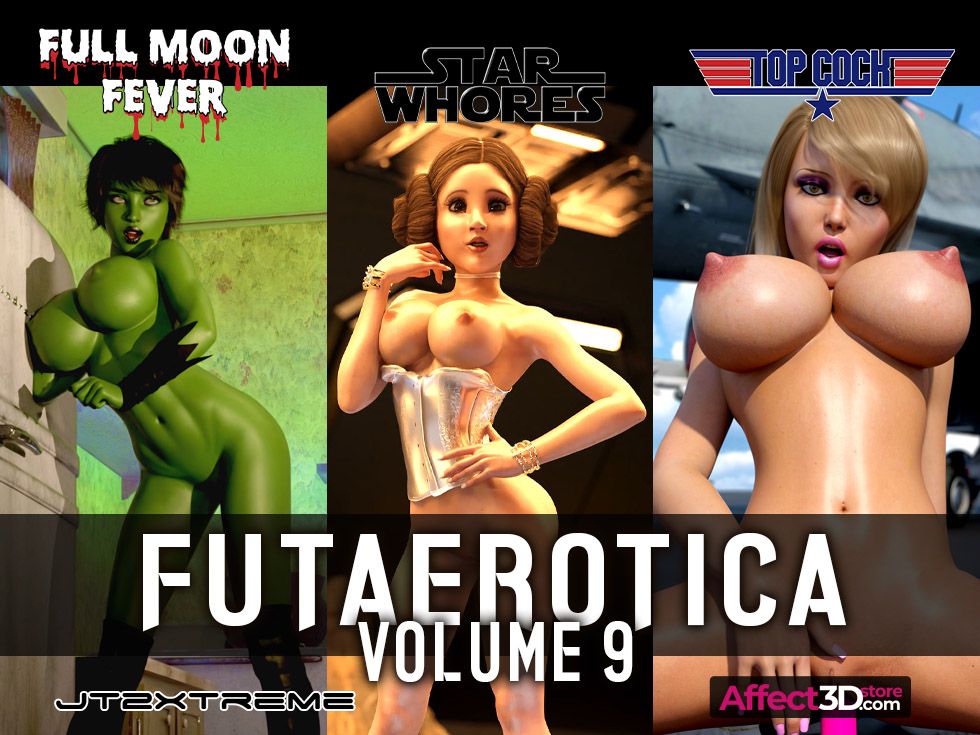 In addition to the new release above, we also have a new bundle release! FutaErotica Vol. 9 contains releases 25-27 by JT2Xtreme which include FutaErotica Star Whores, FutaErotica Full Moon Fever, and FutaErotica Top Cock. You can enjoy all 3 of these erotic animations and image galleries for a bundled discounted price of $29.95! You can watch the trailers for each animation from the bundle below.