Episode 001 by GCX
One day a dwarf is walking home from a long day of school. As he is walking along he hears some people talking and decides to take a peek. He sees a well-endowed woman getting ready to shoot a porno. He is confused as to what is going on, as dwarfs in his village only have sex during "mating season" and no other time. As he continues to walk home he begins to fantasize about what he just witnessed.
The next day he is in class and he can't stop thinking about the woman in the alleyway. He begins to fantasize about his teacher, Miss Creamypie, and how she would look naked. Before he knew it he began to wonder what it would be like to breed with a human. When class ends he realizes that he has a fully erect cock and can't leave his desk without exposing it. Miss Creamypie, who is suspicious of what's going on, tells him to let her see what the issue is. To her surprise his cock is bigger than what she imagined a dwarf's would be like. He explains to her what he witnessed the previous day and how he can't stop thinking about it. Miss Creamypie then takes it upon herself to take care of this stiff cock and show him how humans 'mate'.
Miss Creamypie ends up being fully immersed in being fucked by a dwarf. She guides him throughout as he learns the many ways humans enjoy pleasing each other. From blowjobs to oral and vaginal penetration, this dwarf will never view human women the same. Episode 001 contains 54 images of our dwarf and Miss Creamypie exploring each other in ways neither of them imagined. This set would normally cost $10.00 but GCX is releasing it for 20% off the first month, so you can it get it today for $8.00!
Episode 002 by GCX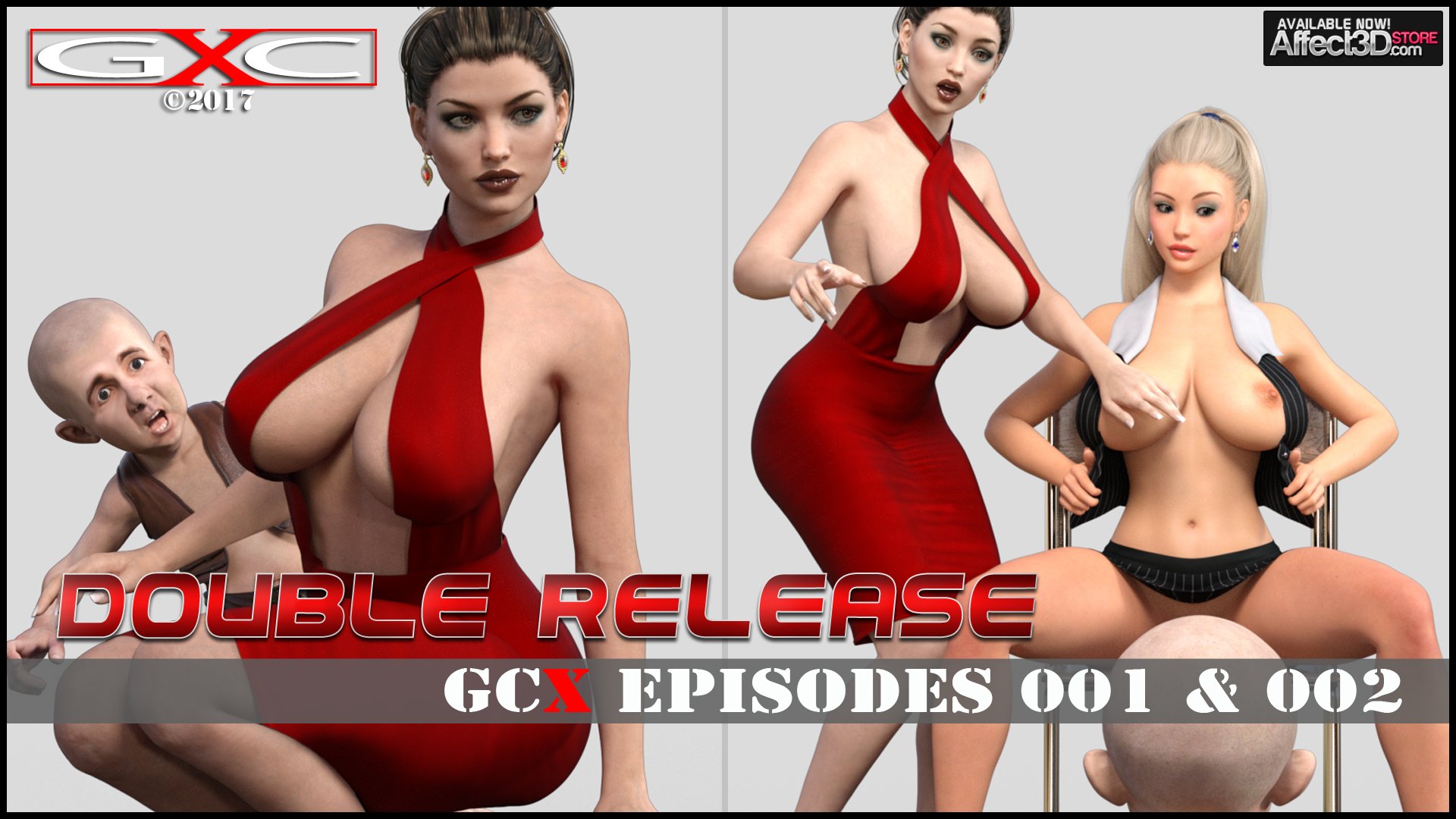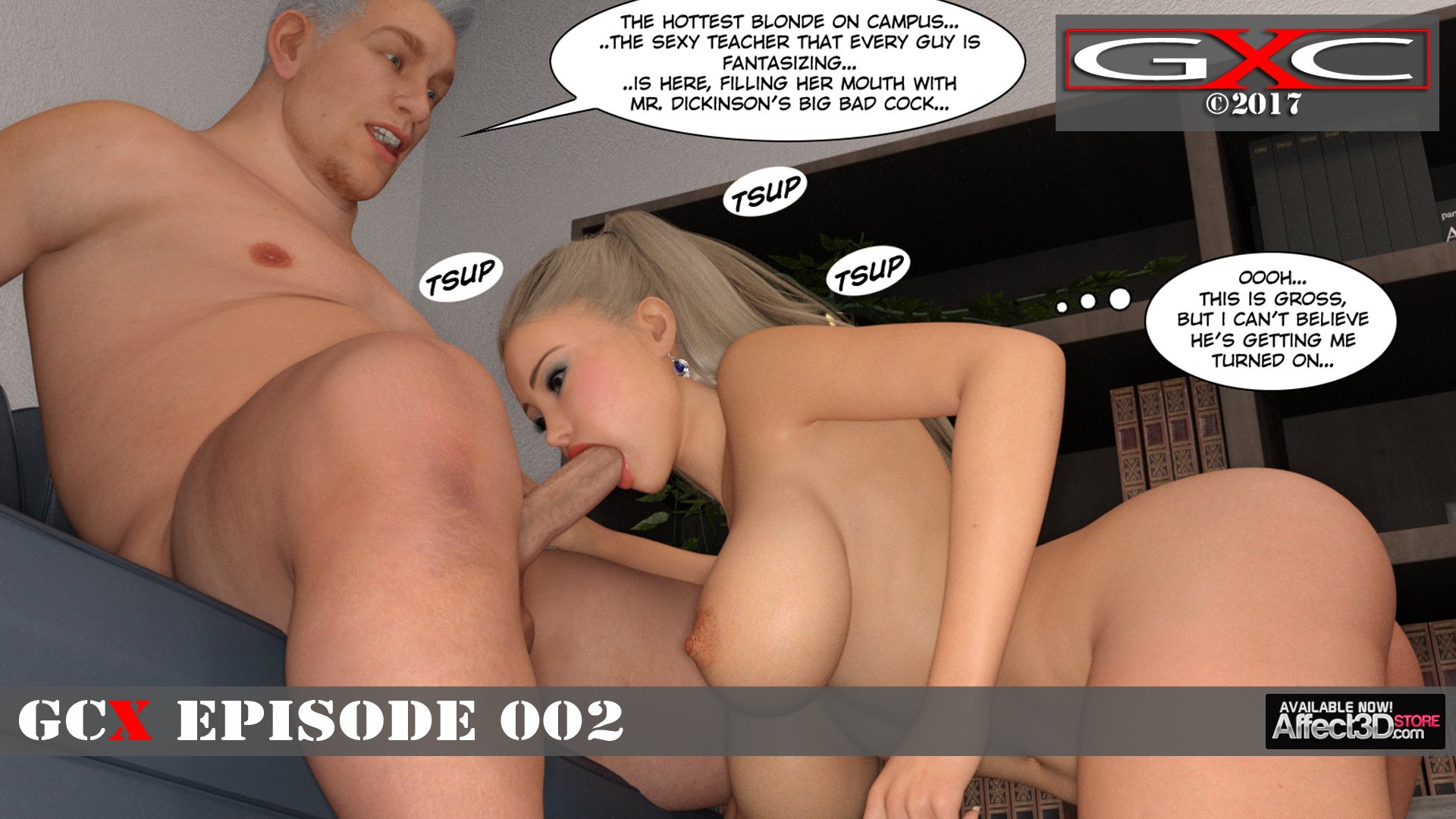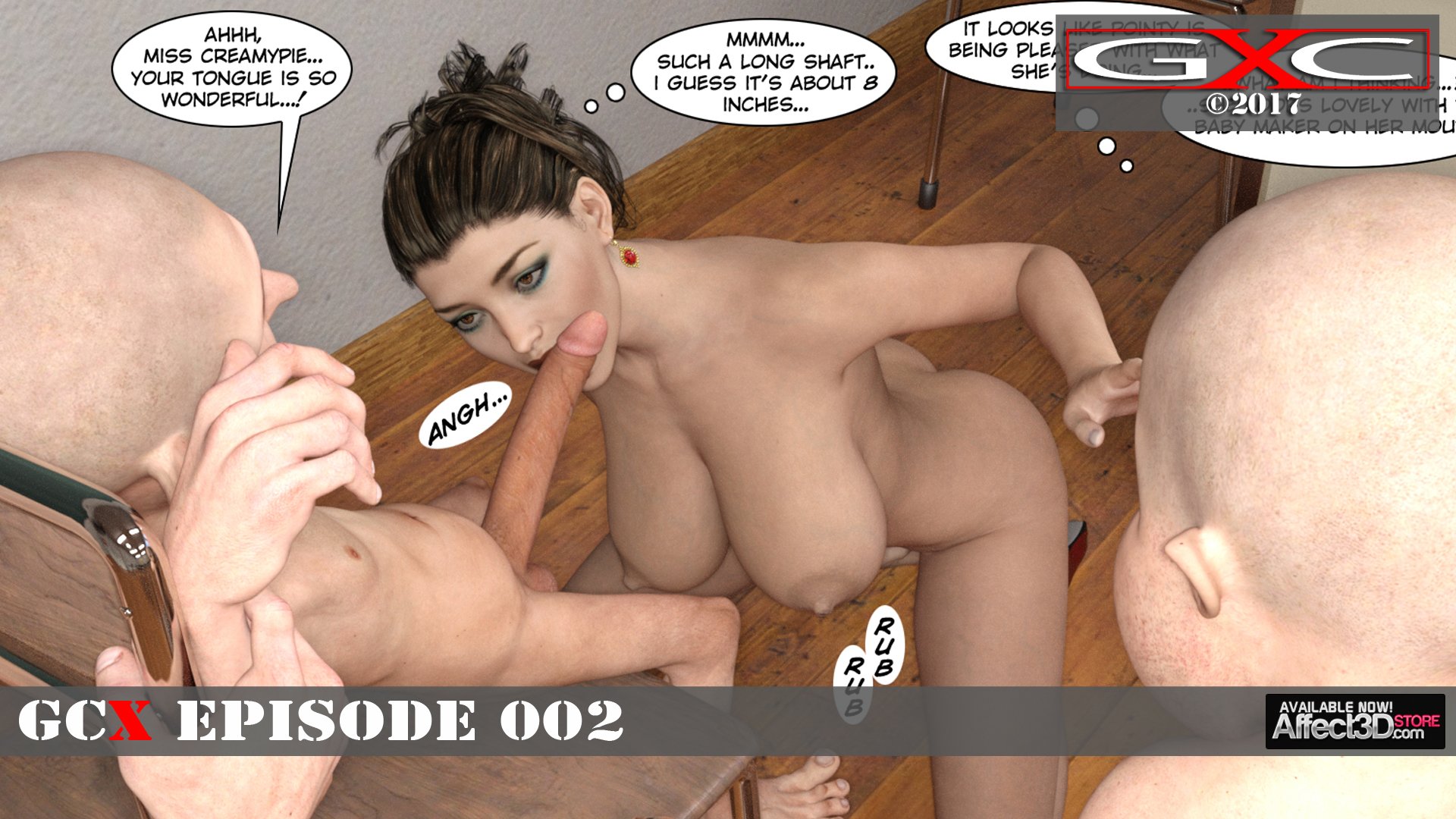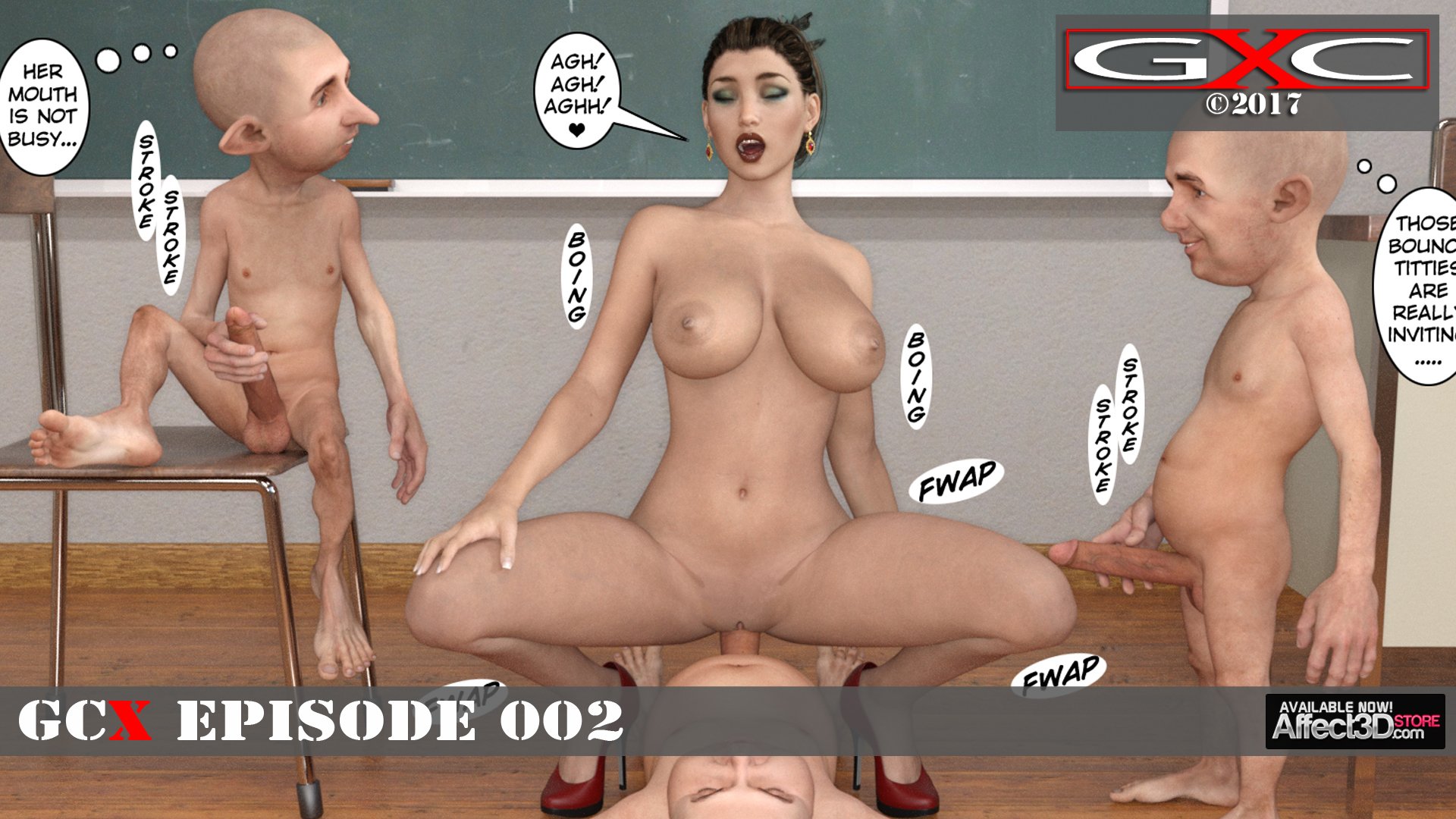 Episode 002 takes place 5 days after Episode 001. After hooking up with the dwarf, Miss Creamypie goes to the doctor to see if you could get pregnant by one. Fortunately for her, humans and dwarfs cannot reproduce with one another.
Miss Creamypie asks the dwarf to stay behind class and explains that she can't get pregnant by him. This is especially good news as she wants to fuck him over and over again. She begins to give him a blowjob when two other dwarfs come in wanting to ask her a question. Unaware of what is going on, they run away in fear that they will be "eaten".  Miss Creamypie catches up to them and brings them back to the classroom. Once they come to they are confused as to why everyone is naked, including them. Miss Creamypie decides to have fun with not one but three cocks at the same time. It will be a first time fucking three cocks at once but there is a first time for everything.
Episode 002 is 54 images full of Miss Creamypie continuing to do what she does best and showing how humans fuck. From even more vaginal penetration, nipple play, blow jobs and tit fucks something tells me that these dwarfs will be staying behind more often. This release is also being released at a promotional price of $8.00!