The only thing better than new content is twice as much new content! And today I've literally got the double pack of double packs for you! Gonzo has been dishing out quality content at a breakneck pace lately. Today we are finally ready now to release it all in one hot load! Coming up first is the Player One, episodes 1 and 2 bundled together for just $9.99. In addition to that, we've also got the next installment of 7 Deadly Sins for the bargain price of $9.99! Gonzo offers high quality stories, filled right from the start with intense and hardcore sex. He's quickly becoming one of our favorite content creators in the 3DX scene, so take advantage of this double release to see for yourself what the fuss is all about!
Player One
In this exciting tale, a bored housewife named Emma learns how to satisfy her horny desires through virtual reality. At the advice of her friend Karen, she starts out with something n00b-friendly: sex as a princess in a high fantasy setting. It isn't long before she moves on to kinky MFF threesomes, and then a more intense MMF threesome as an Egyptian queen. As Emma explores her own sexuality through virtual reality, her sexual confidence grows to the point that she's willing to tease her hired help, and play a secret lover game mode that dares her to fuck her side piece without waking her sleeping husband.
Player One, Episodes 1 and 2 explore loads of different scenarios across 120 pages altogether. Both issues give an intimate look inside the mind of our tight, youthful protagonist as she loosens up on VR sex adventures. Don't miss this great opening to the new Player One series by Sexy3DComics for just $9.99 at the Affect3D Store!
7 Deadly Sins, Day 5: Jealousy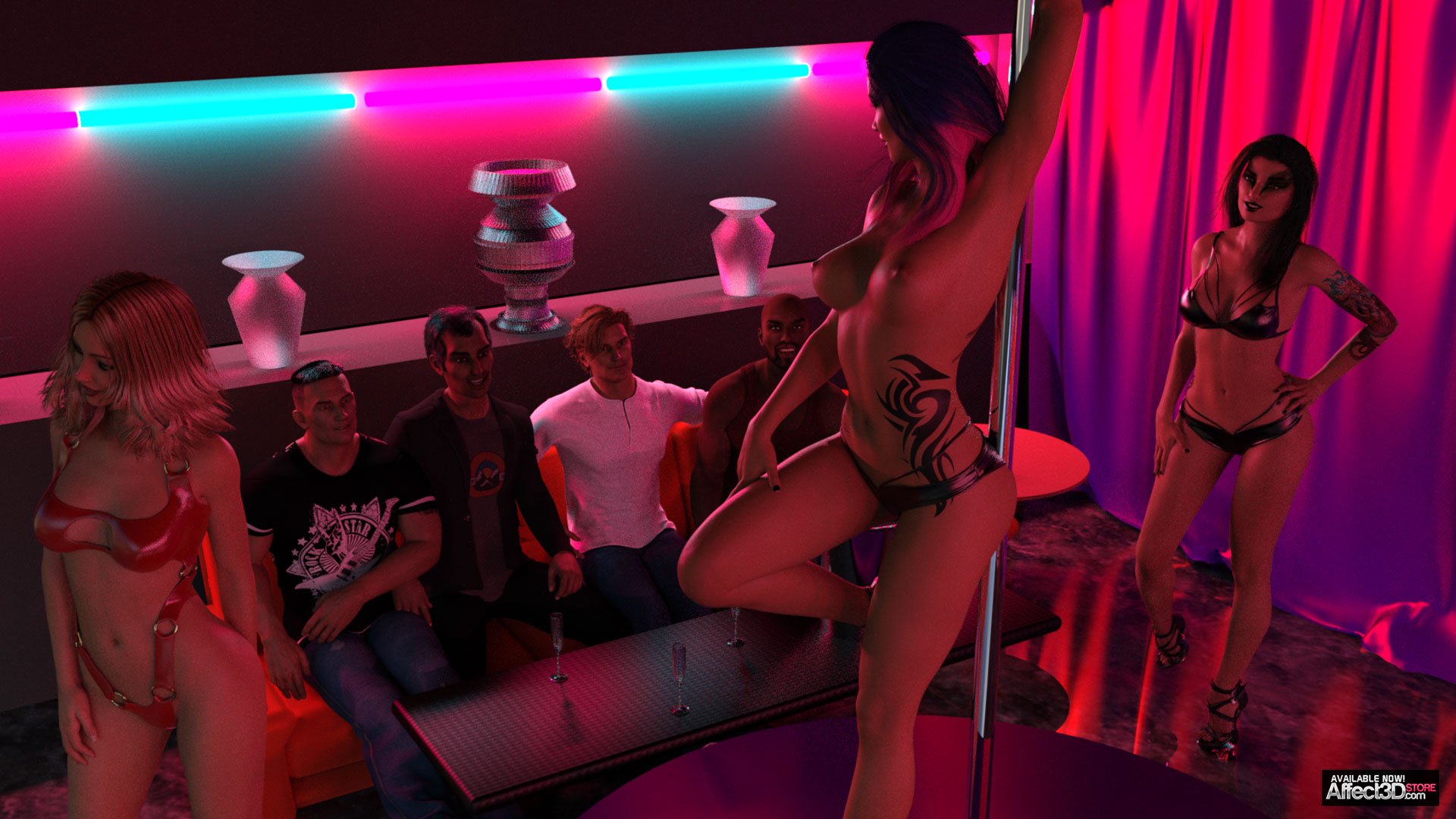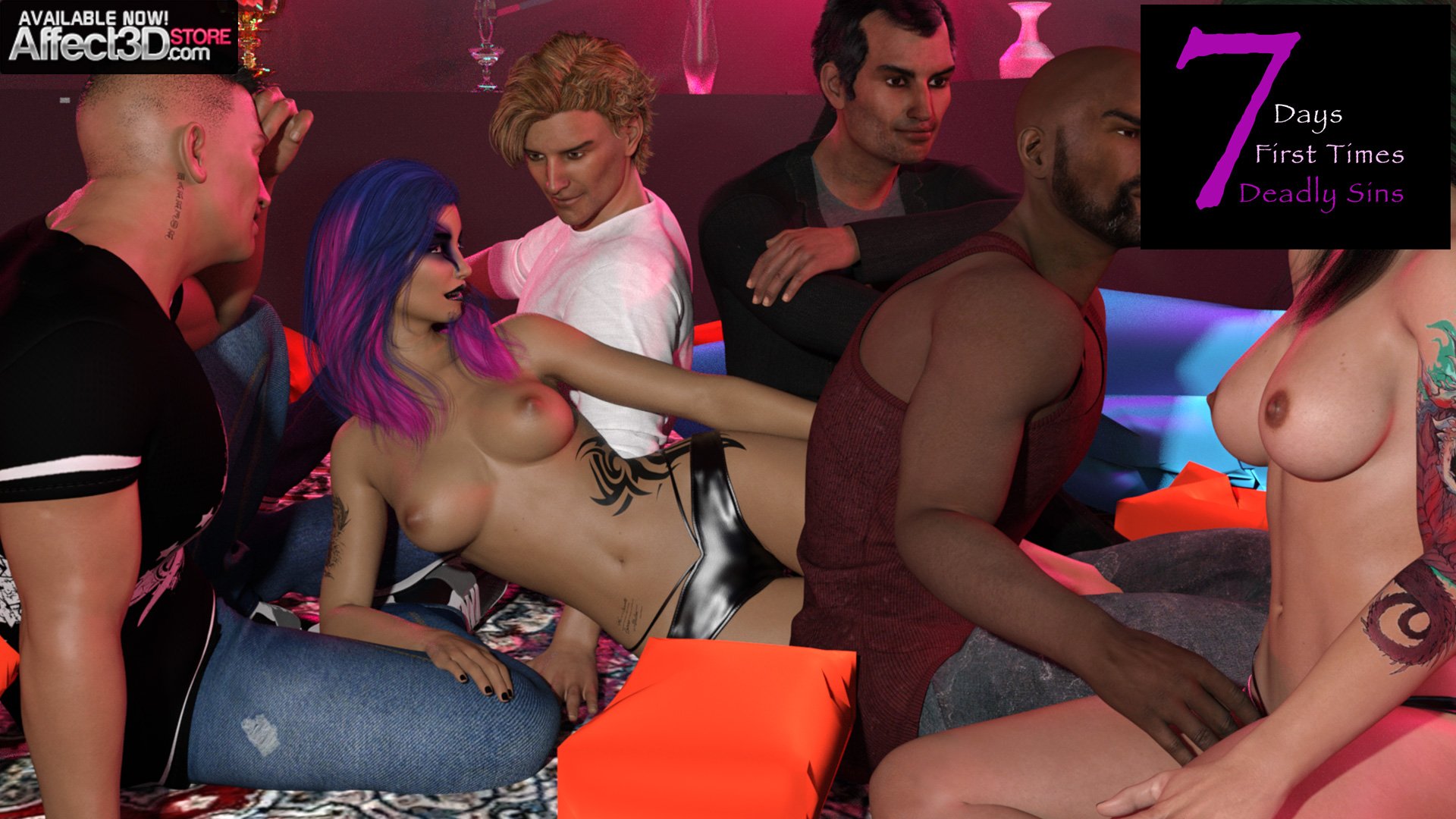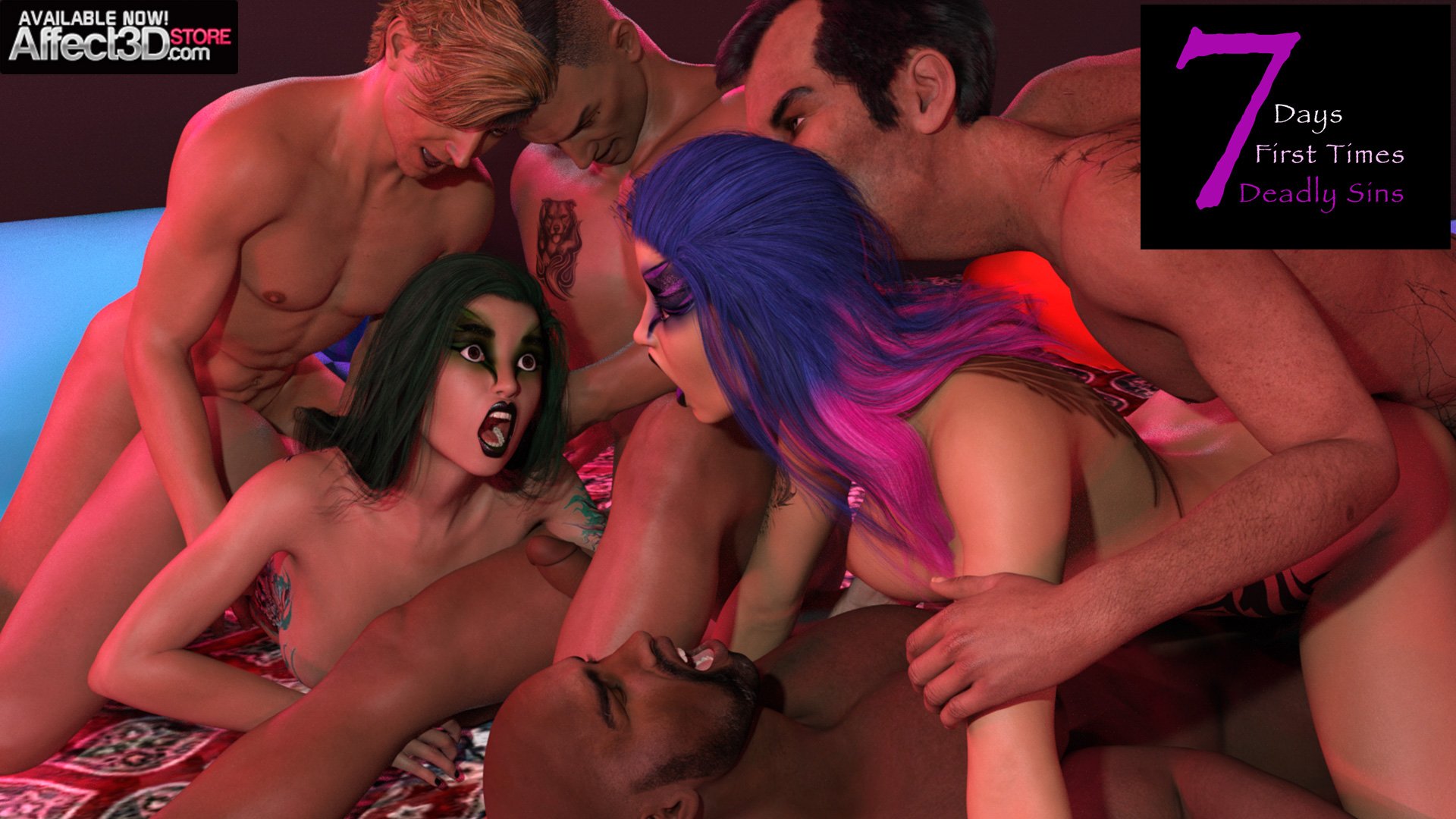 Talk about sins and you've piqued my interest. There are few things kinkier than that wrong-but-good feeling you get from some sexual indulgence. This 100 page saga continues where the last issue of 7 Deadly Sins left off. Gemma and her fiancé, Mark, have reunited and are getting it on in bed. Gemma is devoted to Mark but can't get the memories of her previous days' encounters out of her head. She can't even cum until she fantasizes about a gangbang from earlier that week. Fortunately for her, she has another rendezvous planned with her bestie Kate so she can get that level of dirty back that she needs.
Kate's plans this time are different, though. Rather than a traditional threesome, Kate cucks Gemma while she fucks a Mark-look-a-like. Kate really gets into it, encouraging them along as she masturbates on the side. Later Kate and Gemma dress up in slutty make-up and wigs with plans to crash Mark's bachelor party. Things are going smoothly for a while, with Mark clueless to the fact that Gemma is the hot stripper dancing infront of him. Before long though, Gemma overhears Mark admitting that his assistant is a real wild girl and Gemma rebels by escalating the bachelor party into an orgy. Soon she's sandwiched between Mark's friends while she watches Mark double team Kate with another man. Both girls are dripping with cum when it's all over, and hurry off to clean up… as well as plot their revenge on Mark and his assistant for cheating on Gemma.
The continuation of 7 Deadly Sins is just $9.99, so take this chance to indulge yourself today! Visit the Affect3D Store to get this issue of deception and deceit today!