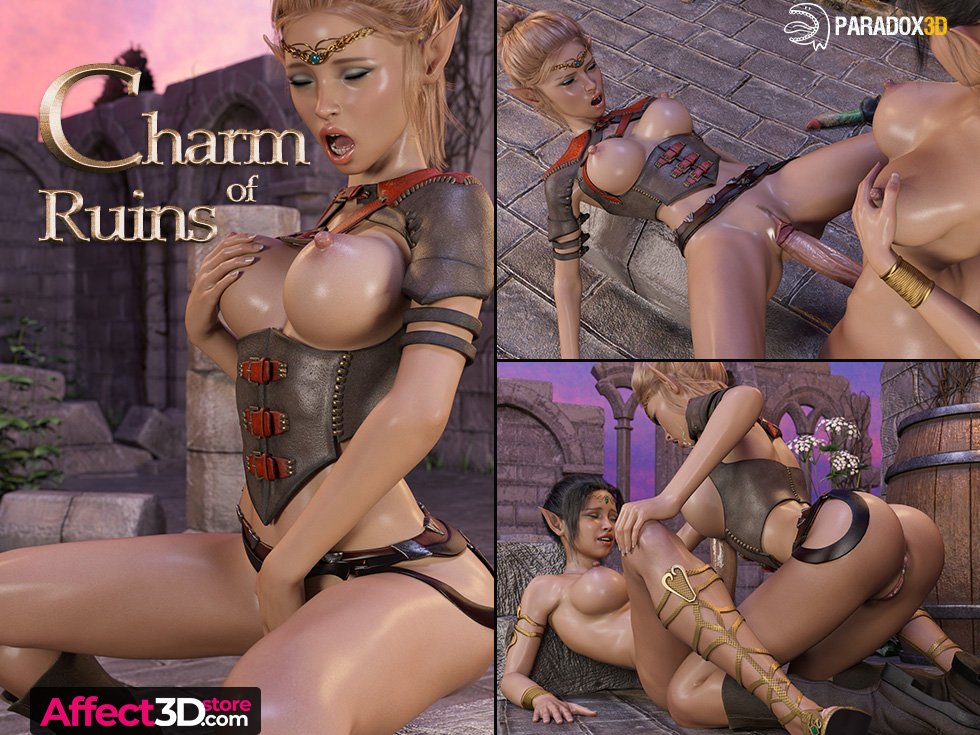 What two words almost go together as well as 'dickgirl' and 'sex'? Polling this site, one of the answers is totally 'elf' and 'futanari', and Paradox3D delivers exactly that in tonight's Charm of Ruins.
Following up on a previous release, Findis and Dahlia have escaped captivity (those elves just can't stop finding their ways into new kinds of fucking) and are camping in some ancient ruins. In a move that makes your camp absolutely safer, one decides that it's the perfect time to start fucking herself with a dildo – and her companion awakes to the sight of her. What's a hot elf to do, you know? sigh
Findis, having already tasted Dahlia's delicious cock, wants more and eagerly invites her over to give her something better than the inanimate dildo. She's then all too happy to satisfy Dahlia with whatever's on hand – namely her mouth, tits and cunt. I think they'll both be well rested after some hot fucking, don't you?
Charm of Ruins by Paradox3D spans across 37 elf futanari images and is available in the store now for $4.95.