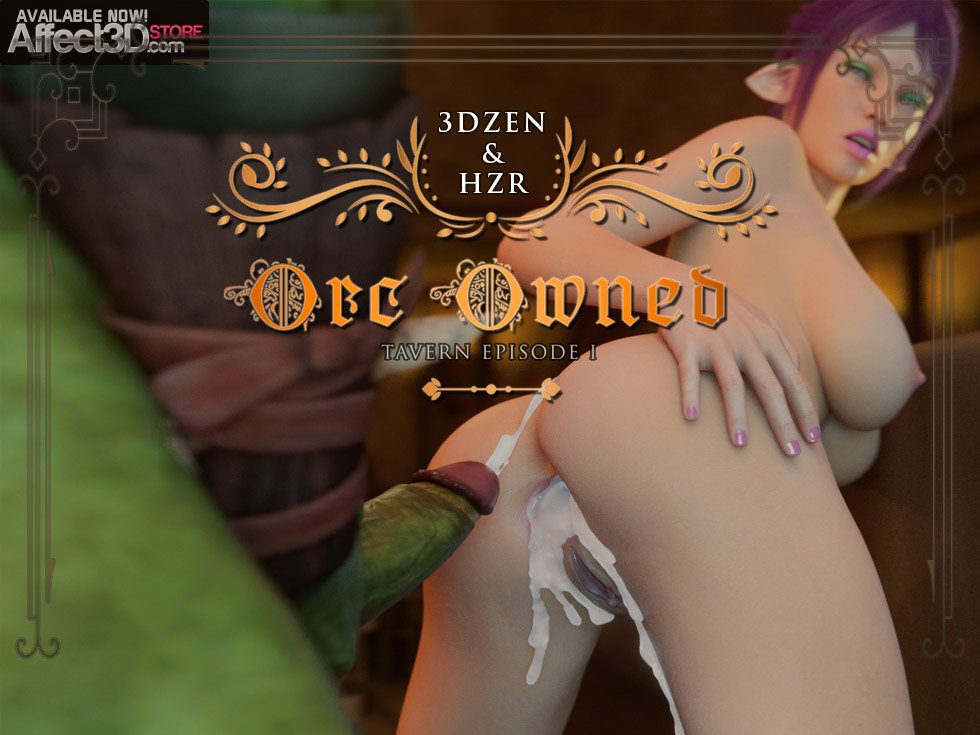 The second collaboration between 3Dzen and HZR is here and it's quite a collection. In Orc Owned: (Tavern) you'll enjoy the sight of two very hot elves getting manhandled by a hulking male orc and a sexy female Futa Orc in a fantasy setting. Both the orc and futa are sporting huge, hard cocks, which treats us to two sex sessions pairing a male Orc on Elf and Futa Orc on Elf all in one huge, 143-image set. Check out the plot summary from the artists.
Two hot elves decide to take a break from their travels and pay a visit to a Tavern run by a local Dwarf woman but owned by Orcs. They notice a few filthy Orcs drinking as they enter, and they make their way to the other end of the Tavern to avoid them. The elves noticeably are talking and making fun of the Orcs. The petite elf goes so far as to mention Orcs have tiny cocks. Not soon after, the Female Orc interrupts the two, and it soon escalates until the Barmaid breaks up the confrontation and offers a solution, settles the indifference with a drinking contest. The elves have no chance to keep pace, but try, soon, the drunken elves are taken advantage off. The male orc takes the petite sexy elf and begins with an ass reaming while the Female Orc reveals she is a Futa and forces her will onto the tall elf goddess. Both elves get fucked in every hole receiving cum several times, and when the Orcs are finished with them, they make the two permanent fixtures in the bar by shackling them to a post in the middle of the Tavern to be used by any patrons for a small fee.
What's Included
143 images in 1920×1080 high resolution images (text and textless versions)
Contents: Oral sex, anal sex, missionary sex, standing sex, tit fucking, facial cum, ass cream pie, pussy cream pie, ass, and back cum shots.
Lite bondage ending
HZR and 3DZen are two favorites here at Affect3D, so don't miss this cinematic fuck fest! Orc Owned: (Tavern) is now available in the Affect3D Store for 12.99!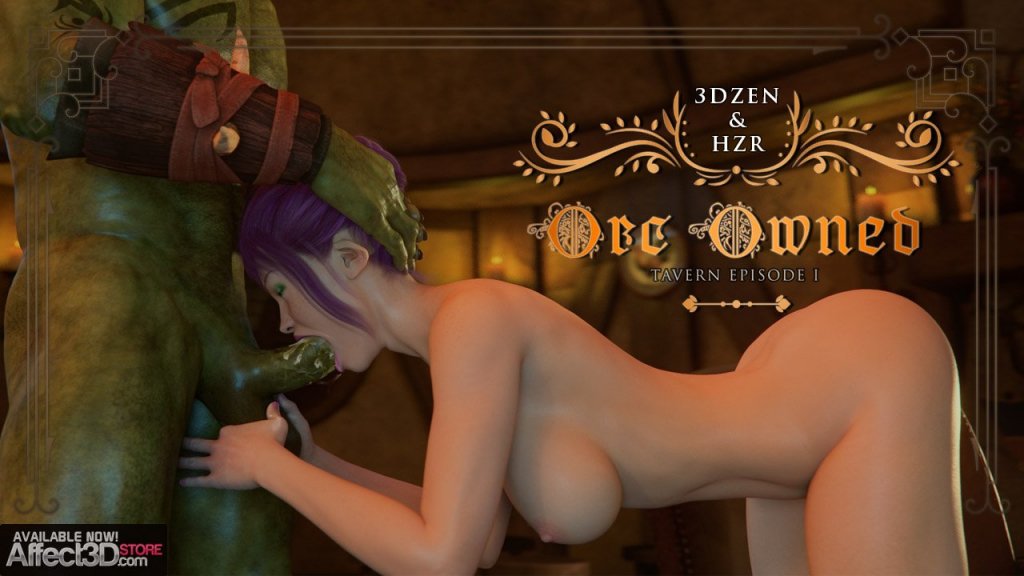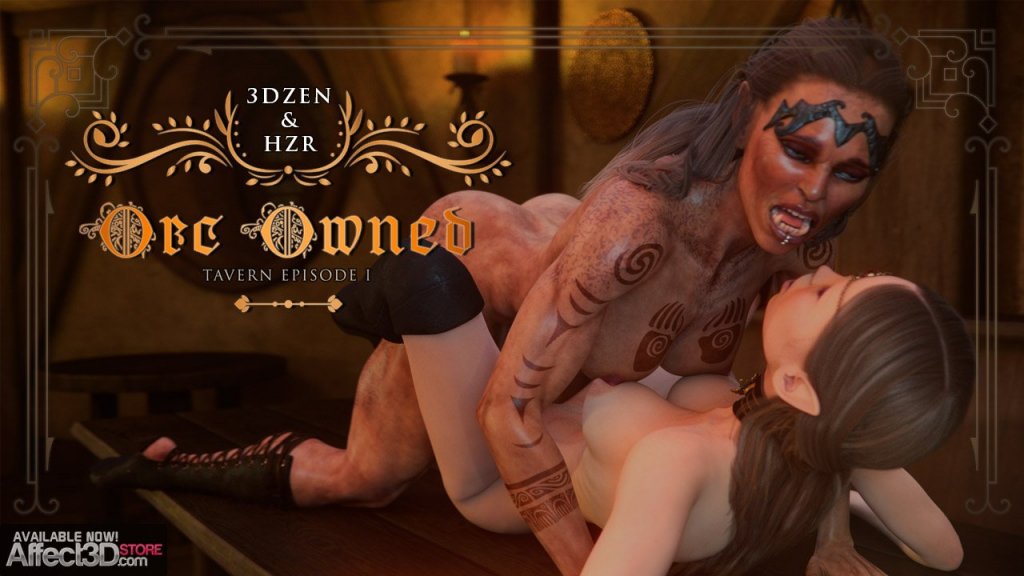 Futanari Bundle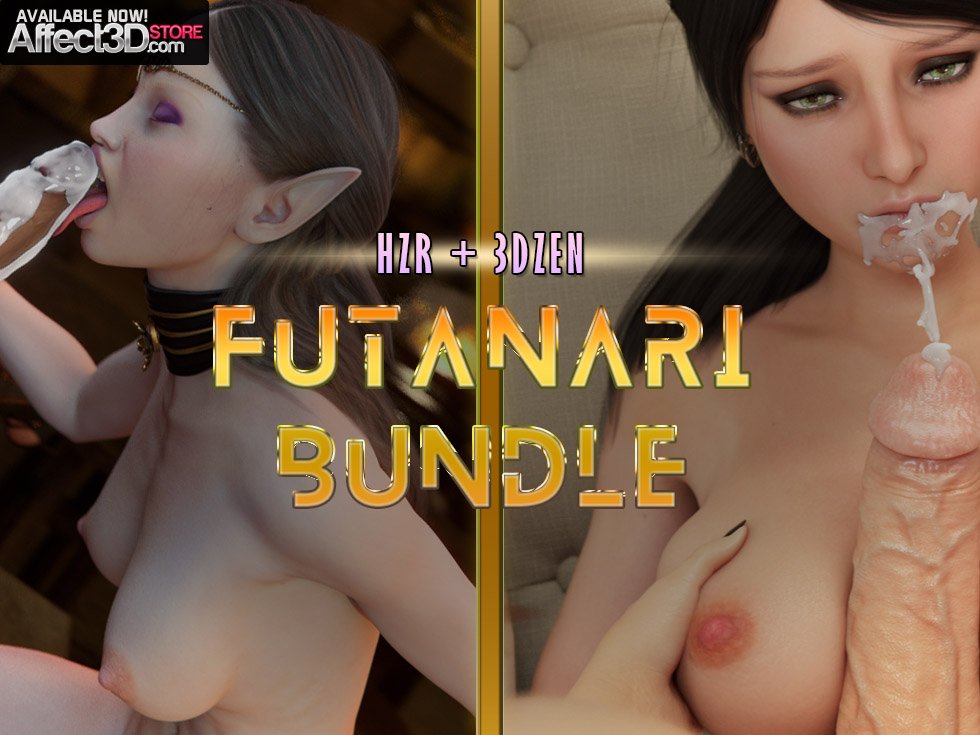 HZR and 3Dzen are also offering the Futanari Bundle, a little discounted deal that offers today's release and their earlier collaborative work, Home Invasion. Both image sets offer great value money (143 images for Orc Owned and 153 images in Home Invasion) so nabbing both for $15.99 is an amazing deal. Don't miss it!