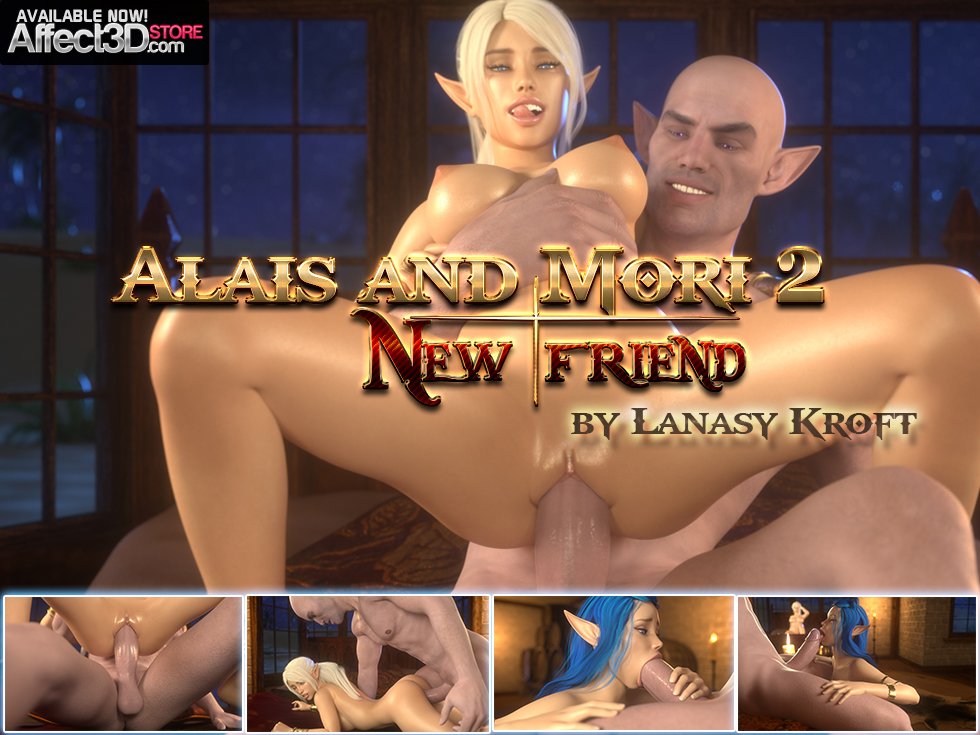 LanasyKroft's elven babe-friends Alais and Mori find themselves up to more sexy hijinks in their latest appearance: Alais and Mori 2: New Friend. Straightforwardly titled, the pair make an 'intimate' acquaintance with a new friend. Two new friends, in fact – though it's unclear whether they're twins, clones, or some magician and their magical double.
But with cocks that size, who cares? Thumbs up on focusing girth, rather than length, by the way. 😉
Awaking in some unfamiliar place, naked on a bed, Alais views Mori already getting her mouth on a stranger's cock. Her passion is clear, and infectious – when Alais sees another sexy specimen of the same variety, she's eager to get her own experience with that cock. Soon, the two are getting fucked together on the bed, bottoms-up and moaning.
You can get the 98-count image set in 4k, without text, from the store for $10.90. Check out the elf foursome and their creampie finish in LanasyKroft's latest!