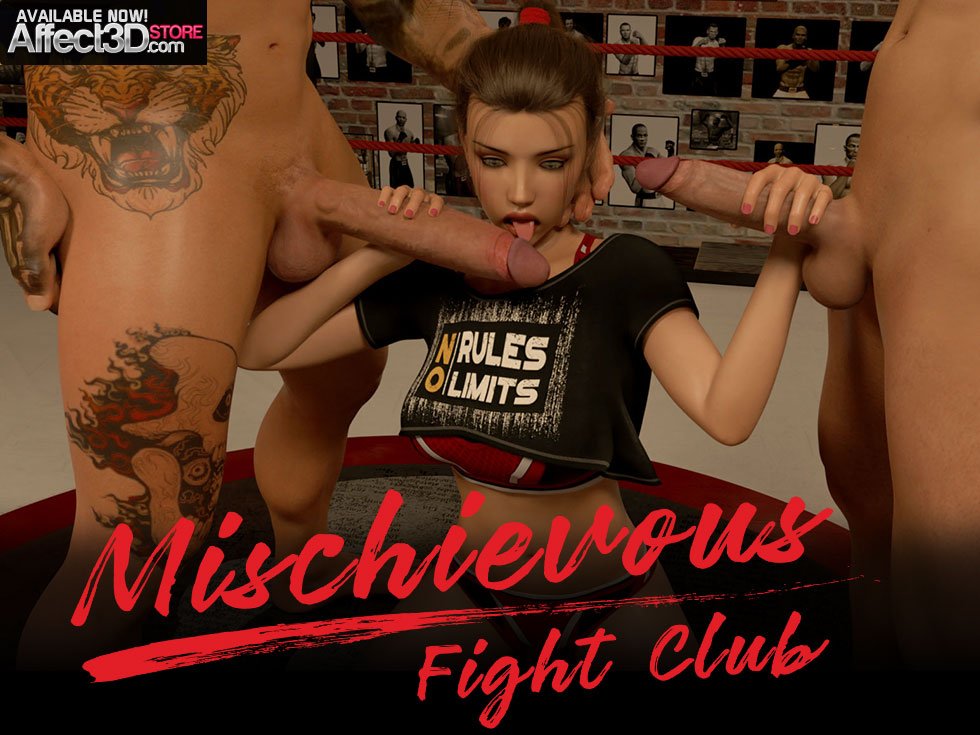 Helen has been going to a local boxing club and has caught the attention of two men. In the latest from Sexy3DComics, Mischievous Fight Club (now available in the Affect3D Store, Helen decides to make things interesting. Have both men duke it out and whoever wins, gets her!
The two men gladly accept the proposition and head straight for the ring. Helen being turned on by them fighting over who gets to fill her up turns into concern when the boxing continues and neither are backing down. She doesn't want either of them to get seriously injured so she stops the fight. Instead of them trying to take down the other, Helen suggests that they share. 😉
A sexy threesome ensues in the boxing ring and these two don't hold back on her! Taking turns filling her holes, Helen basks in having two huge members thrusting inside her simultaneously. Tired of taking turns, double penetration is in order, making Helen become overwhelmed with bliss. Things end with her dripping in cum on the boxing ring floor. Wonder when round 2 is coming…
Mischievous Fight Club spans across 72 images and contains oral, penetration and double penetration. Grab your copy today for $6.00!